Are you bored of watching cheesy love stories? October is going to be unique for you. Finally, the wait is over. One of the most-anticipated crime thrillers, "Shantaram," is gearing up for its OTT debut this October. But when? And where to watch it? Read on to know everything… 
Coming from the bucket of Eric Warren Singer and Steve Lightfoot, Shantaram is a drama thriller picked from a popular book with the same name. The story revolves around a bank robber hailing from Australia who steps into the Indian lands. 
Shantaram OTT Release Date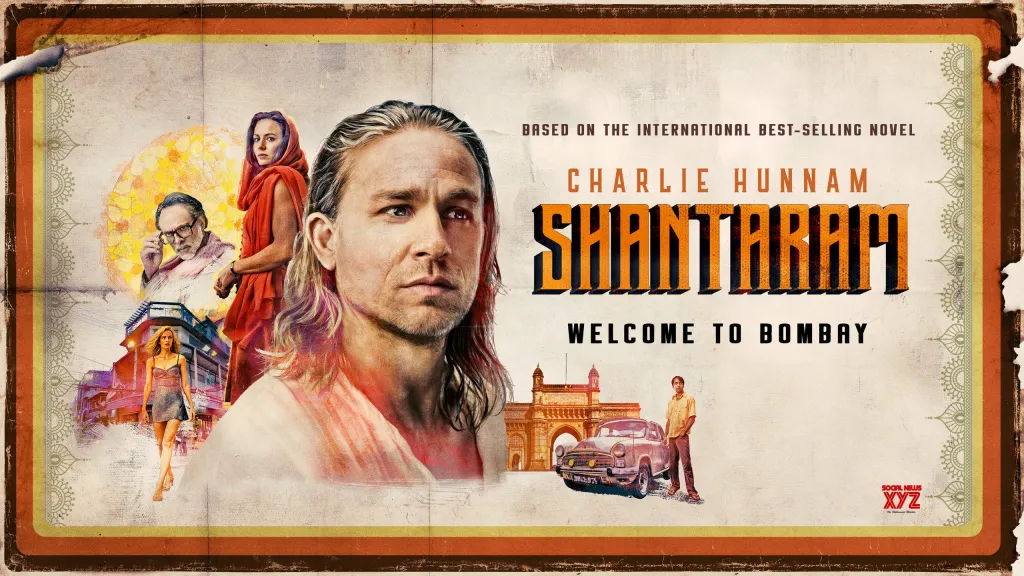 Shantaram will be exclusively released on Apple Tv+ on October 14, 2022. 
Apple Tv+ revealed through its official Twitter account that "#Shantaram A Fugitive seeks refuge and redemption in 1980s Bombay. Starring Charlie Hunnam, Alexander Siddig, and Antonia Desplat, #Shantaram is based on the beloved novel by Georgy David Robers and premieres October 14 on Apple Tv+." 
Apart from Shantaram, many more Apple Tv+ projects will be out in October. Popular titles like Ghostwriter Season 3, Acapulco Season 2, and Hello Jack! The Kindness Show Season 2 will also debut this October. 
So, all Apple Tv+ subscribers, get ready as a lot of quality content is coming this October 2022.