Southern Company, an American gas and electric utility holding company based in the southern United States, is currently the second-largest utility company in the U.S. regarding customer base. Its subsidiaries serve 9 million gas and electric utility customers in 6 states. 
One of Southern Company's subsidiaries, Nicor Gas, is a provider of natural gas throughout northern Illinois. The energy company is headquartered in Naperville, Illinois. For over six decades, Nicor Gas has served Illinois customers with clean, safe, reliable, and affordable natural gas.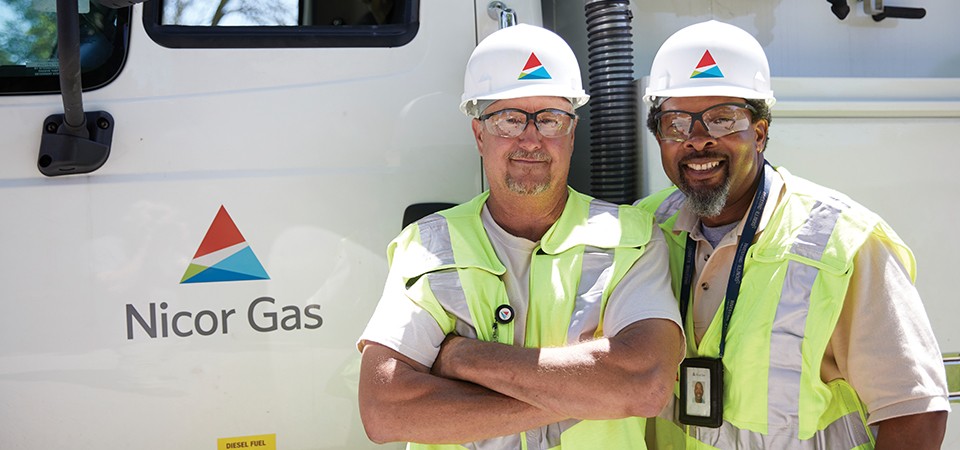 Everything you need to know about Nicor Gas
Nicor Gas has 32,000 miles (51,000 km) of pipelines. It serves more than two million customers in a service territory that encompasses most of the northern third of Illinois, excluding the city of Chicago. Hence, it is essential to provide this large customer base with easy and quick forms of bill payments and access to online services. Below are a few pointers on some benefits of being subscribed to Nicor Gas.
Benefits of subscribing to Nicor Gas
Given below are a few of the reasons to choose the services of Nicor Gas:
Convenience and Reliability: 

Nicor Gas promises its customers never to worry about running out of fuel or arranging deliveries again. Since natural gas is transported through underground pipelines directly to a business or a home, there will always be a

reliable natural gas supply

. In addition, unlike common electric power outages, a disruption in natural gas service is infrequent.

Environmentally Friendly: 

Natural gas is the 

cleanest burning

 of all fossil fuels. Composed primarily of methane, the main products of the combustion of natural gas are carbon dioxide and water vapor, the same compounds we exhale when we breathe. Whereas when combusted, coal and oil release higher levels of harmful emissions.

Safety: 

Nicor Gas provides 

maximum protection

of Natural Gas transfer. Natural gas is transported through a pipeline network that begins at natural gas production sites and ends at one's business. In the United States, the natural gas industry spends more than $6 billion yearly to maintain the system's excellent safety record.

Efficient and Economical: 

On average, natural gas costs much less than other forms of energy, and it is the

least expensive

 method for heating and cooking. The higher efficiency and lower price of natural gas may significantly reduce your annual energy bills.
Nicor Gas Tariffs and Payment Guide:
Corporations and Residents in and around Illinois can purchase the natural gas of their choice from Nicor Gas.
Once you select the plan of your choice, Nicor Gas provides you with 

energy-efficient natural

 

gas

 supplies.

Nicor Gas ensures its customers of 

uninterrupted supply

 delivery.

Nicor Gas utilities are priced at

53 cents per therm 

for its gas services. Therefore, the monthly bill will approximately be the sum of the

customer charge,

 which is, on average, 

$17.96 per month, 

its 

distribution charge

 which is 

8.38¢ per therm

for all terms supplied to the Customer in the month, and the 

gas supply cost. The Company's Gas Supply Cost determines the Gas Cost (G.C.) per therm provided in the tCompany's

upply Cost. 

Visit the Official website to know more about the Nicor Gas rates and tariffs.
Customer Select is a voluntary, free program offered by Nicor Gas that allows you to choose your natural gas supplier. Depending on the supplier, you will find some offers that lock in your natural gas price and others that compete with Nicor Gas's Gas'sly gas supply charges. By comparing offers and making the best choice, you may save money on the cost of your natural gas.
Registering for your Nicor Gas Account
Before you proceed to the bill payments, you must have an online account registered with Nicor Gas using your resident credentials. This will not only give you access to a whole bunch of online services offered by Nicor Gas but also allow you to manage your monthly bills and payments hassle-free.
Setup your Nicor Gas Account
To avail of the online services Nicor Gas offers, you need to set up an account on their website. Here are the steps to be followed:
To register online, first visit https://www.nicorgas.com/.

Click on '

My Account

"  on the top right side of the webpage.

You will find the 'New to My Account tab on the right half of the page. Click on '

Register

,' which is next to it.

Enter your 

First Name, Last name, and Email address.

Fill in all the required Security Information. Please note to remember the 

user I.D. and password

 created by you.

Verify all the information. Click on 

'Continue.'

Follow all 'he remaining prompts on the redirected page.
Your account will now have been set up. 
Login to your Nicor Gas Account
Once your Nicor Gas account is up and running, follow the below steps whenever you want to log in to your account:
Visit 

https://www.nicorgas.com/

.

Click on '

My Account

" on the top right side of the webpage.

You will find the '

Login'

tab o'Login'eft half of the page.

Enter your registered user I.D. and password. Then, click on

'Login.'
You 'an click on the 'Remember my 'ser ID' option to automatically log in whenever you visit the website without typing your username and password. Alternatively, you can sign in as a guest by clicking the 'Guest payment arrangements'arrangements'e login form.
Forgot your Nicor Gas Account username/password? Here's what there's to do.
If you have forgotten your password or user I.D., do the following:
Visit 

https://www.nicorgas.com/

.

Click on '

My Account

"  on the top right side of the webpage.

Then, on the left half of the page, click on the '

Forgot User 'D or Password

option below the Login button.

Choose one option from the 

'Forgot User 'D or Password'

tab password

 User 'D

' or '

Forgot 'password

,' depending 'on what you need to recover.

Fill in the '

Email Address

 and click on '

Request User'ID

' to recover 'our user I.D.

Fill in the '

Email Address'

' and '

User I.'

' Then, click on '

Request Password

 to recover 'our password.

Click on the 

'Reset Password

option.
Follow the given prompts, and you can quickly recover either of the forgotten elements.
NICOR GAS BILL PAYMENT INFORMATION
Given below is all the information that is necessary for you to avail of the online services offered by Nicor Gas and proceed with your bill payments:
How to pay your Nicor Gas Bill?
Nicor Gas currently offers its customers four ways to pay their electric bills.
Online Payments: 

You can make online payments through your credit card/checking account, debit card, or eCheck via a Nicor Gas online account. If you have opted for AutoPay, the cost will be automatically deducted from your account for every billing cycle. Alternatively, you can also make payments from a guest profile.

Pay by Phone: 

You can contact the Nicor Gas customer service at 

1-888-Nicor4U or 1-888-642-6748 

to make your monthly payments Monday through Friday (except for holidays) from 7 a.m. to 6 p.m. Please note that a $2.95 convenience fee will apply for each transaction. 

In-Person:

You can also pay in person at authorized payment locations or service centers near your area based on convenience. Bring your 

bill stub

to one of their official payment locations to make a payment. Credit card payments are not accepted at any Pay In Person locations except for their Carthage and Naperville locations. The convenience fee also varies by location. Please keep in mind that some of the payment offices may be temporarily unavailable due to COVID-19.

Mail:

You can send your payments via money orders or a check(

payable to Nicor Gas

). Remember to include your bill stub and write your Nicor Gas account number on your statement. The mailing address is

Nicor Gas, P.O. Box 5407, Carol Stream, IL 60197-5407.
NICOR GAS HELP INFORMATION
If you're movingyou'renew residence, you can apply to transfer your service to a new address. You can use a 'Transfer Ser'ice' or 'Stop Se'vice' optiService'e Nicor Gas website.
You can also apply for a transfer by calling 1-888-642-6748 or 1-888-Nicor4u, where the customer service executive will guide you through the process.
What to do if there's a gasthere'se?
Call 

1-

 

888-642-6748 

in case you smell gas or see a damaged gas line. Vacate the area of the suspected leak immediately and get to a safe place.
You can also contact emergency services if you have medical concerns about the COVID-19 (coronavirus) pandemic or require special home safety needs. 
Nicor Gas Customer Service and Contact Information
Nicor Gas provides several customer service options to choose from:
Via Contact Us Page: 

Visit https://www.nicorgas.com/contact-us.html. Select your needs from the 

'My Question 's about'

choice and 'contact the Nicor Gas representatives accordingly.

Via Call:

 Nicor Gas has many dedicated emergency contact numbers (

1-888-642-6748 or 1-888-Nicor4U

), which will be met with rapid emergency response in case of a gas leak. You can also contact these numbers if you need help with your billing information and other queries.
Please note that the dedicated emergency hotline is the best way to alert the supplier if you experience a power outage or see damaged electric/gas lines.