Trimble is now a multi-industry hardware, software, and services technology company from what used to be a navigation services company. They provide maritime, utilitarian, geospatial, tracking, telecommunication, and much more to various global industries.
Trimble Transportation is a specialized sector within the company that provides many products and services such as transportation management, routing & optimization, tracking & visibility, onboard vehicular intelligence hardware, and more.
Within its many services,  Trimble operates a Fleet Management System which allows clients to monitor the real-time performance of their fleet with the help of cutting-edge driver and equipment tracking devices.
This user guide will explain to you in detail about the Fleet Manager System and how to access such technology.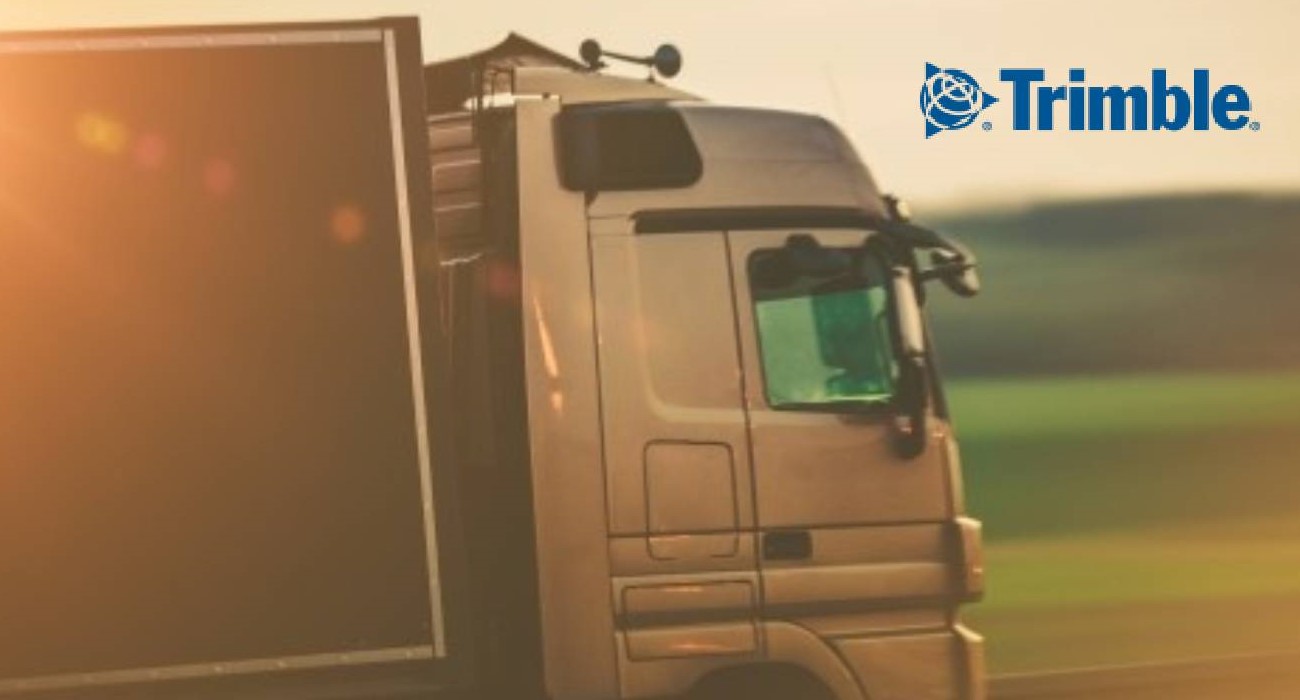 PeopleNet Fleet Manager (PFM)
PeopleNet Fleet Manager is a digital tool that provides clients with real-time tracking data of their transport fleet. It provides a platform to view, manage and customize the performance of your fleet such that it operates more efficiently and economically.
The Fleet Manager service also acts as a co-pilot to the driver to provide real-time updates and assistance to navigate the destination better. This technology benefits both the on-field drivers and management staff and eases the communication gap between them.
The PFM is an online portal where employees, clients, or drivers can access all the necessary information and tools to obtain information. This article will walk you through the requirements and steps to get yourself logged in for users looking to access the online fleet management portal.
Requirements:
To access the PeopleNet Fleet Manager, you require a laptop, desktop, or smartphone.
A stable internet connection is needed to navigate through your fleet manager.
Your PeopleNet Fleet Manager Company ID.
Your PeopleNet Fleet Manager Password.
How to log in to your PeopleNet Fleet Manager Account?
To gain access to all the services and features available to Fleet Manager clients, contact the Trimble Transportation sales support team at https://transportation.trimble.com/talk-expert. They will obtain information regarding your organization and fleet while also helping you avail yourself of the Fleet Manager service.
Once you have your PeopleNet Fleet Manager login credentials, follow the below-mentioned steps to proceed:
Visit the PeopleNet Fleet manager portal at pfmlogin.com.
Enter your Company ID.
Enter your Password.
Click on 'Sign In' to access your online account.
You can click on the 'ELD Driver Portal Login' or 'PFM Driver Center Login' options below for vehicle drivers who want to access the Driver Portal.
Common Login issues
It is a regular occurrence to face login issues while accessing your portal account. This can usually happen when too much browsing data is stored in your browser, incorrect credentials, and many more. We will go through a few issues and talk about some methods to troubleshoot the problem:
One of the most common mistakes while logging in is entering incorrect credentials. Ensure you have the correct login credentials, as it is essential to accessing the Fleet Manager.
Another mistake to take note of is that passwords are always case-sensitive. So always check your CAPS-lock to ensure you are typing in your password correctly.
Sometimes, you might not be able to log in to the online portal because an error message might pop up. This is most likely due to the incompatibility of your browser to access the portal. So ensure you access the doorway in a compatible browser such as Safari, Microsoft Edge, or Google Chrome (recommended).
Another major issue you could face is that your browser might be crowded with user data from previous logins. In this case, go to the user data section of your browser and delete all the cache and cookies. Now try again after doing that.
If the login problem persists, try accessing the portal from your browser's private/incognito mode. This could sometimes resolve the issue.
If you require further assistance logging in, call the customer support number at 866 914-5299 or 888 346-3486. Alternatively, you can email customer support regarding your issue at [email protected].
Fleet Management System functionalities
The Fleet Managemen System provides various functionalities to enhance your fleet experience and monitor and improve performance.
Fleet vehicle's live location tracking.
Ability to track driver and vehicle performance parameters such as idle timing, speed, fuel efficiency, service hours, and much more.
The onboard system program allows users to track safe driving behavior.
Monitoring and managing the maintenance routine and lifetime of fleet vehicles.
Provides reports and suggestions based on data collected by the onboard systems.
Ability to perform vehicle diagnostics.
Benefits of using the Fleet Management System
We have seen all the various types of data, reports, and capabilities that one can unleash using the Fleet Management System. These factors directly impact your fleet's performance by increasing efficiency and providing economic measures to manage the fleet. Some of the benefits are:
Reduces maintenance of your fleet vehicles by providing accurate data and analysis reports, allowing you to properly plan and schedule the required resources without wasting them.
Reduces fuel costs by providing accurate fuel efficiency parameters for drivers to follow. The system also reduces out-of-the miles navigation using its cutting-edge geospatial technology.
I am moderating regulatory compliance by keeping fleet managers up-to-date on fleet regulations, which helps them avoid penalties or fines.
Increases fleet productivity by using various data obtained from the onboard devices to improve the fleet's overall efficiency.
Ease of communication between the driver and management team allows better coordination.
The above guide provides sufficient details to log in to your PeopleNet Fleet Manager Portal and more in-depth information on the service.