In light of the rising Covid cases throughout India, many states have announced a state-wide lockdown in hopes of calming the crisis. As such, the Jharkhand State Government has also taken necessary steps to implement lockdown and travel restrictions.
The Jharkhand State Government recently announced that the lockdown would be extended till May 27 in hopes of thwarting the rapid spread of the coronavirus. It was also established that only individuals with an urgent need would be allowed to travel with a valid ePass application.
As things stand, people who want to travel are required to apply online for a Jharkhand ePass. This article will provide all the necessary information required to apply for a Jharkhand ePass online.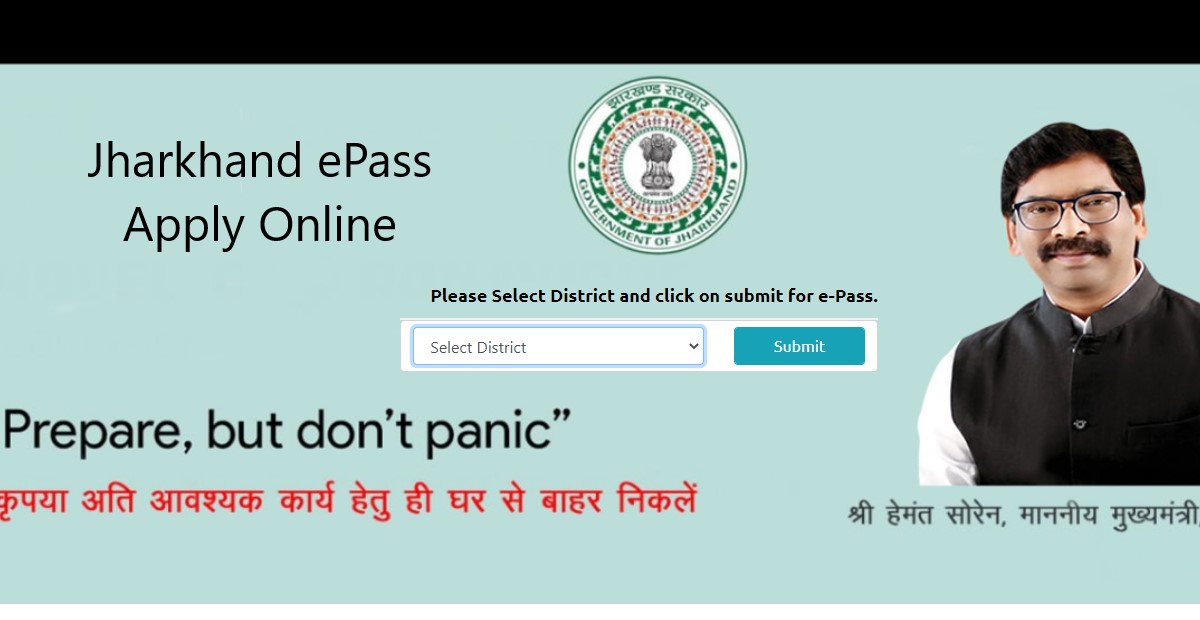 Who does not require a Jharkhand ePass?
In the recent lockdown guidelines, the Jharkhand State Government mentioned that the following individuals would not require an ePass to travel:
For vaccination
For drug purchase
For medical treatment
For health checkup
For the carcass
Requirements:
It would help if you had a laptop, desktop, or smartphone with a stable internet connection.
Your mobile number.
Identity proof of the applicant (Voter ID / Driving License / PAN Card / Aadhar Card).
Driving License of the driver.
Id proof of all the traveling members.
Relevant supporting document.
Who can apply for Jharkhand ePass?
Essential services
Medical emergency recommended by a government medical institution
Funeral attendance
Migrant Laborers with a just cause
How to apply for Jharkhand ePass online?
Once you have all the necessary information, you can proceed to apply for a Jharkhand ePass online. You need to register yourself in the portal, after which you can apply for an ePass. Here's how:
 Visit the Jharkhand ePass portal at http://epassjharkhand.nic.in/.
Select your district and click on 'Submit.
Click on the 'User Registration' option present at the top right side of the page.
On the User Registration page, enter your mobile number and a new password.
Click on 'Submit' to enroll yourself within the portal.
Now, visit the Jharkhand ePass Login portal and navigate to the login section present on the left side.
Enter your mobile number.
Enter your password.
Complete the CAPTCHA and click on the 'Login' button.
On the User Profile page, click on the 'Personal details' option and fill in all the required information.
Similarly, click on the 'documents' option and upload the necessary documents.
Once these procedures are completed, the 'Apply for ePass' option will appear on the left side of the page.
Click on the 'Apply for ePass' option and provide all the ePass details required.
Click on 'Submit' to complete your ePass application process.
Once you have submitted your application, you can login through the same portal to view your Jharkhand ePass status.