Chhichhore finally hits theaters on the 6th of September 2019 on Saturday. So far, the movie has garnered a massive positive response from both the critics and the audience. The success of the movie was utterly evident as the film went through a success online bookings on the first day.
It was estimated that that on the first day Chhichhore would collect around ten crores from across the world. Moreover, the 2nd day of box-office collection doesn't seem to come down. After the first day success in the box office, the audience was compelled to visit the theaters on the 2nd day as well.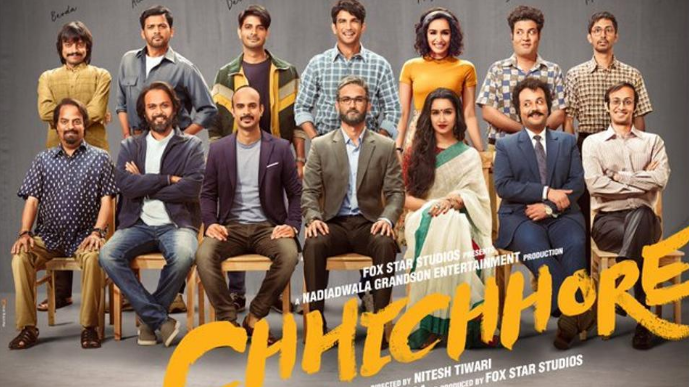 2nd-day box-office collection of Chhichhore
On the second day, Chhichhore has reportedly collected a significant box office collection of around 15 crores across the national and the international market. By the looks of it, it is a very substantial number. The audience was pulled to the theaters to watch the film due to the nostalgic effect of that the film showcases.
Nitesh Tiwari, the director of Dangal, is also the director of Chhichhori. Moreover, the movie was made with a budget of around 50 crores. Sajid Nadiadwala helms the role of the producer of the film under Nadiadwala Grandson Entertainment and Fox Star Studios. By the looks of it, Fox Star Studios will distribute the film.
The future of the film looks great
The experts are suggesting that the film would collect around 150 crores all through its lifetime. Moreover, if the film doesn't reach the 150 box-office collection bracket, the film will still reach the 100 crore club in India. Chhicchore star Sushant Singh Rajput, Varun Sharma and Shraddha Kapoor in lead roles.
Chhichhore is released next to the movies such as Section 375 which stars Richa Chadda and Dream Girl featuring Ayushman Khurana. With the rise in the box office collection of Chhichhore, there is a highly likely chance that the collection of the Saaho will drop gradually in forthcoming days.