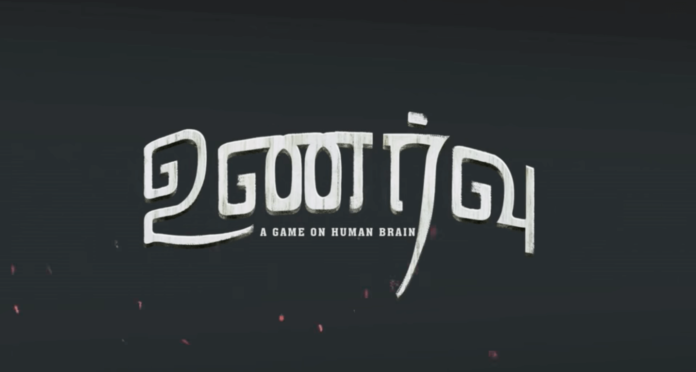 The political thriller Unarvu is now running in the theatres near you. How well did this movie summarised as "A Game on Human Brain – How Politicians play on 'Makkal'" turned out to be? We will let you know.
Filmed by award-winning director Subbu, the film stars Suman, Kottachi, Ankitha Navya, Arul D. Shankar, Shinav, Navya, and Venkat in important roles. Suman is seen playing the role of CM of the state. The film also offers a lot of fresh faces.
| | |
| --- | --- |
| Movie Name | Unarvu - A Game on Human Brain |
| Genre | Political Thriller |
| Cast | Suman, Kottachi, Ankitha Navya, Arul D. Shankar, Shinav, Navya, Venkat. |
| Director | Subbu |
| Music Director | Nakul Abhyankar |
| Cinematographer | David Jan |
| Producer | Jayaram Shekar |
| Banner | M/s Amrutha Film Center |
| Release Date | 19th July, 2019 |
| Censor | U |
Music is always crucial when you are directing a thriller and that is why Subbu chose Nakul Abhyankar, who is an AR Rahman team member and singer, as his music director. Similarly, the cinematography is done by David Jan. So the chief technicians are strong.
This political thriller is produced by Shekar Jayaram along with Saritha Omprakash (Kenya), Nivedita Prabhu, Purushottam, and Maheshraja Reddy. The film is produced under the banner M/s Amrutha Film Center. The film is shot under an estimated budget of 4 crores.
Director Seenu Ramasamy has unveiled the first look of the film. The shooting of the film began in late 2018. The teaser was released on June 19th and it has over 32k views. And the trailer was released on July 8 and it has over 9k views. The movie is not hyped as much, but it will definitely pull some selective audience.
This movie is going to clash with Amala Paul's Aadai and Chiyaan Vikram's Kadaram Kondan. So, the film might not pull a huge number of audience on the first day, however, some interested people will definitely check it out and word of mouth will play a huge role in the success of the film. But the question is, did it manage to impress its audience? Will Unarvu emerge victoriously or will it perish due to the clash? Let's find out
Review Of Unarvu
Unarvu is a perfect new-age political thriller. Suman plays a character named Muthuswamy, who is the chief minister of the state. And the story revolves around characters played Kottachi, Ankitha Navya, and Arul D. Shankar. All the actors have delivered great performances.
Nakul Abhyankar has given fitting music to the film. He adds the mood and tension to the film by giving characters music of power, pain, and passion. Cinematographer David Jan did an applaudable job with visuals. He carried the mood of the characters and the movie perfectly.
So, I would say Unarvu will survive even after clashing with Amala Paul's Aadai and Chiyaan Vikram's Kadaram Kondan. Word of mouth will save the film. Anyways, congrats to the team of Unarvu for delivering a content-filled movie.
My Rating: 3.25/5
Here is the trailer of the movie which you can check out before going to watch the movie.
Ok, thank you all for checking out my review. Also, do let me know how much you liked the film by writing in the comments section below and while you are down there, also let us know how many stars out of 5 do you rate this film. Thank you for visiting our site.