The Silent Sea Updates: In this world of globalization, nothing seems to be impossible. Doesn't matter where you are, you can reach anything from anywhere anytime and when it comes to the world of entertainment then it is the best. Nowadays people are watching thousands of shows from every corner of the world.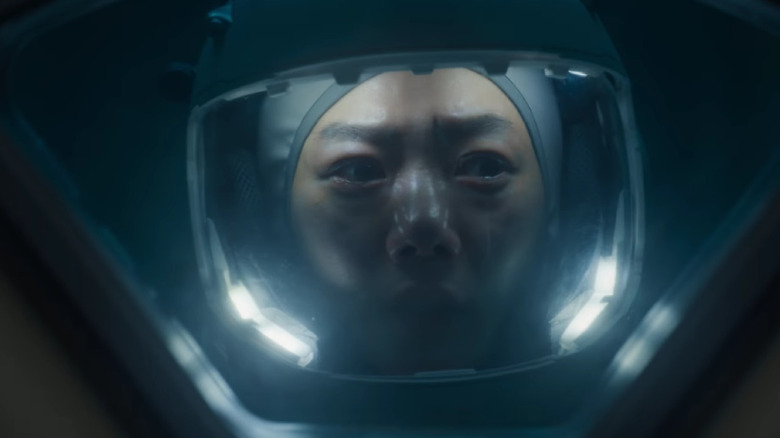 In recent days Korean entertainment is reaching everywhere, whether it is about Pop, movies, or cinema, Korean is breaking records everywhere. When it comes to series then Korea is again going to set records with The Silent Sea.
The Silent Sea is a South Korean online series. It is full of mystery and thrill, a wholesome science fiction. It is Park Eun Kyo who has painted the script for this series. The series is going to release on Netflix and it will have eight episodes.
The series is an adaptation of a short film with a similar name called The Sea of Tranquility. This short film was written by Choi Hang Yong and also directed by the same person. It is Jung Woo Sung who has produced the series.
The Silent Sea Release Date And Other Information
When it comes to the release of this series then it is not so far. The series is going to release on 24 December 2021, just a day before Christmas. It seems like one is going to enjoy this new series as a celebration of the new year.
The plot of this series is really interesting and has never been seen before. It is a 24 hours mission story. The series is set in the future time of Earth, the time when the earth is facing a great problem. The Earth is facing a shortage of food and water and that's why a team has been made to solve this problem. The group would be sent to the Moon to do the research and solve the problem on Earth.
When it comes to the cast then we can see great actors, including some actors from the famous Squid Game series.
When it comes to the Squid Game's actors then we are going to see Gong Yoo who played the role of Salesman, and then we will be seeing Heo Sung Tae who was Player number 101. The rest of the cast are here as follows: Gong Yoo will be seen as Han Yoon Jae, he will be playing the role of the team leader; Bae Doona as Dr. Song Ji, playing the role of astrobiologist, Lee Joon as Captain Ryoo Tae-Soek, playing the role of young engineer head. In the supporting cast well be seeing Heo Sung Tae playing the character Kim Jae sun, and Lee Moo Saeng as Gong Soo Hyuk.