BBC's The One Show turned rather awkward when Jermaine Jenas got a big telling off from one of his own guests – a SAGE psychologist.
On Tuesday, 28 September, host Jermaine joined his star Alex Scott on the red couch. The pair discussed the current UK fuel crisis.
This comes as motorists across the UK are being hit by long lines and empty petrol stations, making it difficult to obtain fuel.
Jermaine introduced Stephen Reicher, who is a member the SAGE sub-committee and has been advising government on behavioural sciences.
However, it wasn't long before tensions arose in the studio as the scientist told Jermaine to stop using the term "panic buying" – and he looked far from happy with the presenter.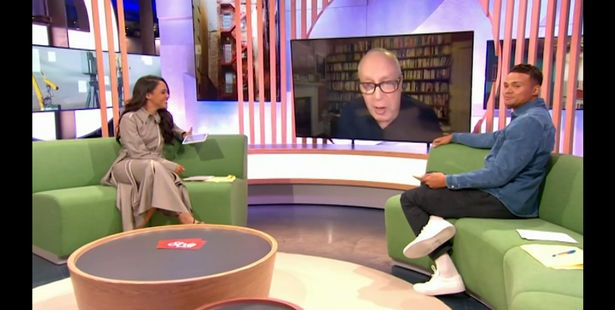 Wanting to find out how we can stop people from "panic buying" fuel at petrol garages, Jermaine asked Stephen "At what point does the panic buying start, and what can we do to stop it?"
Stephen replied: "Well the main problem lies in the term "panic buying".
The expert went on to explain that there are plenty of people, such as nurses and teachers, who have to fill up on fuel as they have to get to work and can't afford to lose out if everyone else is buying it.
He passionately defended key workers who need petrol, insisting that they're acting reasonably in wanting to buy fuel and aren't panicking, but instead they believe that others are scrambling for fuel due to the media using terms like "panic-buying".
He then took aim at Jermaine and the media when he said: "The problem is, everyone is speaking perfectly reasonably, they're not panicking, they're not emotional they're not out of control.
"But they believe that everybody else is panic buying because you, Jermaine, and others, are using the term a lot of times."
In awkward scenes, Jermaine then declared: "It's my fault," as he turned towards the studio.
Jermaine began to laugh, and it was apparent that he saw the humorous side to his rant.
He went on: "If we believe that everybody else is mad and acting irrationally, we'd be mad not to do the same as them and to actually got out and buy the petrol."
He then gave Jermaine another lashing when he raised his voice and said: "So stop saying panic buying!"
This is a live TV story and is constantly being updated.
Keep checking the page for the latest TV news.
TV & Showbiz reporters are working to source the latest information, reaction, pictures and video related to this story.
You can also follow us on Twitter @DailyStar, or follow us on Instagram @dailystar to get the latest TV and celeb gossip 24 hours a day.
To get the latest news from Daily Star Showbiz, like our Daily Star Showbiz facebook page and let us know what you think.
Subscribe to our Daily Star Showbiz newsletters.
This page allows you to subscribe by entering your email address and clicking'subscribe.
Get the Daily Star app to get flash alerts about the most important stories of the day.
You can also subscribe to receive the Daily Star's regular news bulletins. This page allows you to subscribe by entering your email address and clicking'subscribe.