The Flash movie might not have exactly sped to our screens, but it's happening now and so we can officially get excited. Bringing back Ezra Miller as Barry Allen, AKA The Flash, the movie will be directed by It's Andy Muschietti and written by Bumblebee and Birds of Prey's Christina Hodson. That's all in the past now though as it seems it's all systems go for The Flash and despite a slight release date setback (as most upcoming blockbusters have had), it appears to be finally arriving on screens in 2022.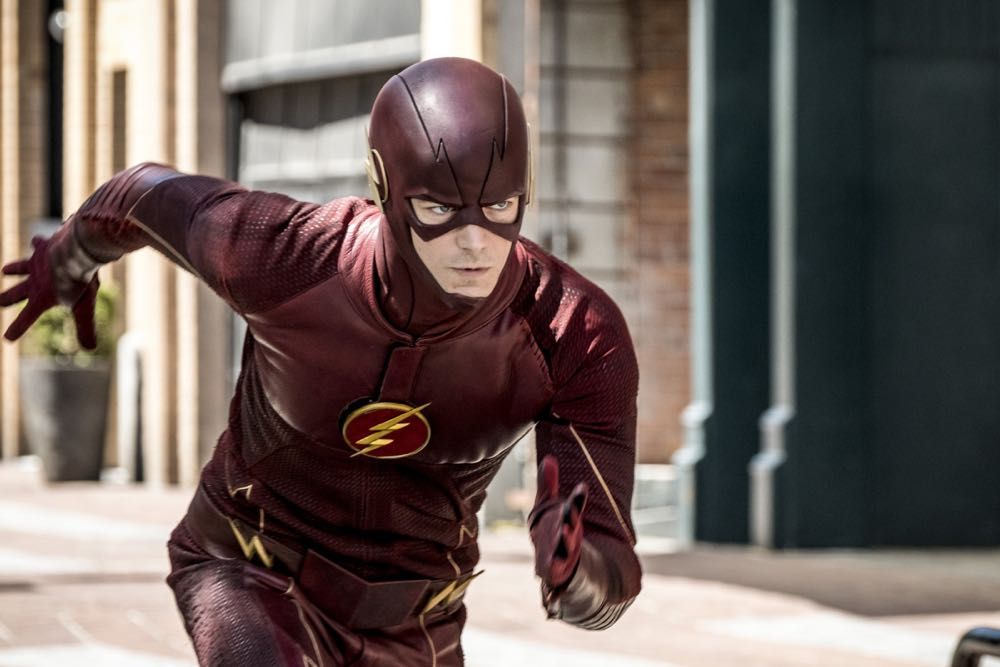 The Flash: Cast and Plot!
As already mentioned, Ezra Miller will reprise his role as Barry Allen, aka The Flash, following his DC debut in Justice League.
The Flash got an expanded role in Zack Snyder's Justice League. Billy Crudup was expected to reprise his role as Barry's father Henry in The Flash but has had to drop out due to scheduling conflicts, so the role will be recast. However, we do know that Barry's mother Nora will be played by Maribel Verdú.
The only big news is that the movie will feature not one, but two, "Batmans" in the form of Ben Affleck and Michael Keaton.
 While we don't know specific details about The Flash's plot yet, we do know that it will be inspired by the Flashpoint comics storyline.
The story centers on The Flash attempting to travel back in time to save his mother's life. We might not have seen it in the 2017 movie, but Zack Snyder's Justice League does show The Flash messing around with the timestream to go back in time at a critical moment. Snyder has already spoken about how his original Justice League plan would have seen The Flash rewrite history with his abilities.
It appears that his attempts to save his mother's life will be what leads to the multiverse hinted at by the multiple Batmans.
The Flash: Release and Trailer!
The Flash was originally scheduled to hit theaters on 1st July 2022 but has now been brought forward to 3rd June 2022. After years of delays and pre-production, The Flash finally began filming on 26th April 2021.

Check out the trailer here: 
As long as production isn't affected, everything seems to be on track for November 2022, but like in the MCU, DC movies are always subject to delays beyond their control. If any other upcoming DC movie has to shift, that might affect The Flash too.