Netflix has emerged as a paradise for the web series lovers. It has produced some scintillating shows over such a small time span. Once Again, it is back with the third season of the Money Heist or La Casa de Papel. It is a Spanish series which finds its setting in the crime-drama genre. Alex Pina is the person behind the creation of this series, originally it was released on a Spanish channel but later Netflix came up and released it worldwide.
There is a steep rise in the non-English shows in Netflix over the past few years. But Money Heist has managed to account for the highest viewership amongst them. The staggering appreciation bagged by the show forced the makers to film the third season and to continue from where the story ended in season 2.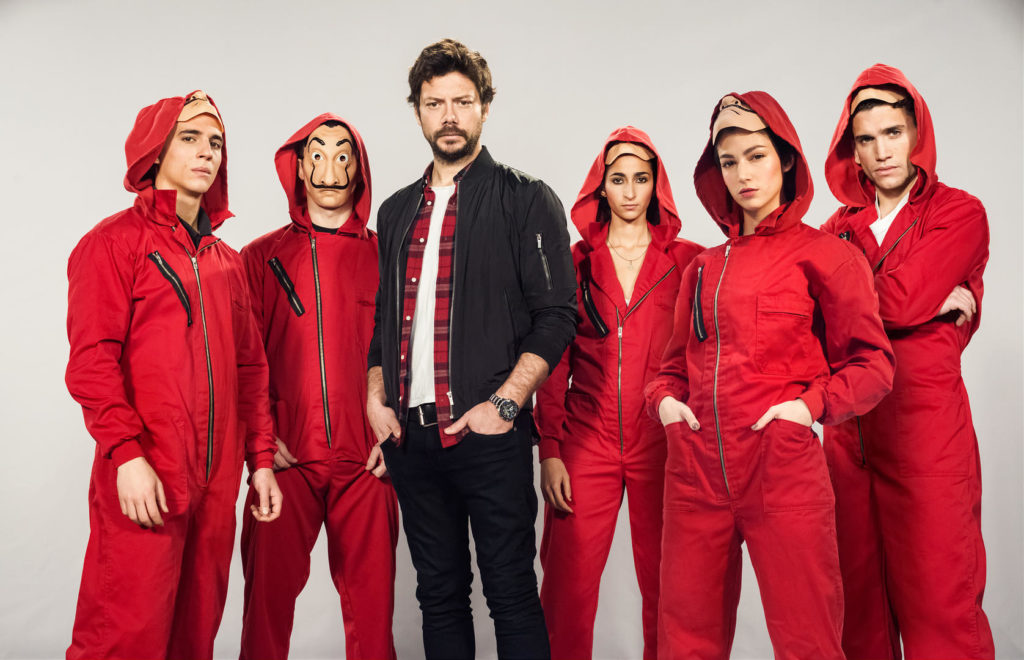 All the Eight episodes of the third season will be available at a time. The titles for the individual episodes are yet to be disclosed. Money Heist will return to Netflix for Part Three on July 19th, 2019.
Comienza la cuenta atrás. La parte 3 de #LaCasaDePapel solo en Netflix en 2019. pic.twitter.com/nkd3XlAmGD

— La Casa de Papel (@lacasadepapel) April 18, 2018
Here's a bit of insight about the storyline – a group of thieves has planned to rob 2.4 billion. As a rehearsal, they enact a plan to take hostages and lock themselves in a Royal Mint of Spain. To make sure the success of their plan the mastermind known as "the professor" tries to manipulate the police. This season can be seen as a cat and mouse game, for the major part of this season we will find the authorities trying to catch them up, it's worth watching.
As per the sources, the shooting for the third edition was started in October 2018 and the last shoot was in June 2019. Ursula Corbere, Itzair Utuno are amongst the notable star cast. There are some new characters introduced in the upcoming season. According to the spoilers for this season, there will be an international manhunt for the team members and the professor. Considering the denomination of money they have stolen, and the fact that not all of them are good at hiding it will be interesting to see whether the authorities are able to catch them or not.