Kiran Abbavaram's latest release, 'Nenu Meeku Baaga Kavalsinavaadini,' hit the movie screens on September 16th. Ever since the film's trailer was released, there has been a lot of curiosity about the film's OTT release. Here is everything you need to know about it.
Directed by Sridhar Gadhe, Nenu Meeku Baaga Kavalsinavaadini is a romantic comedy film. Gripping, the film's screenplay and dialogues are written by Kiran Abbavaram. The film stars Kiran Abbavaram and Sanjana Anand as the lead pair. The film revolves around a guy who tries to find out the reason behind the depression of Theju, a software engineer who becomes an alcoholic following some bitter experiences in her life.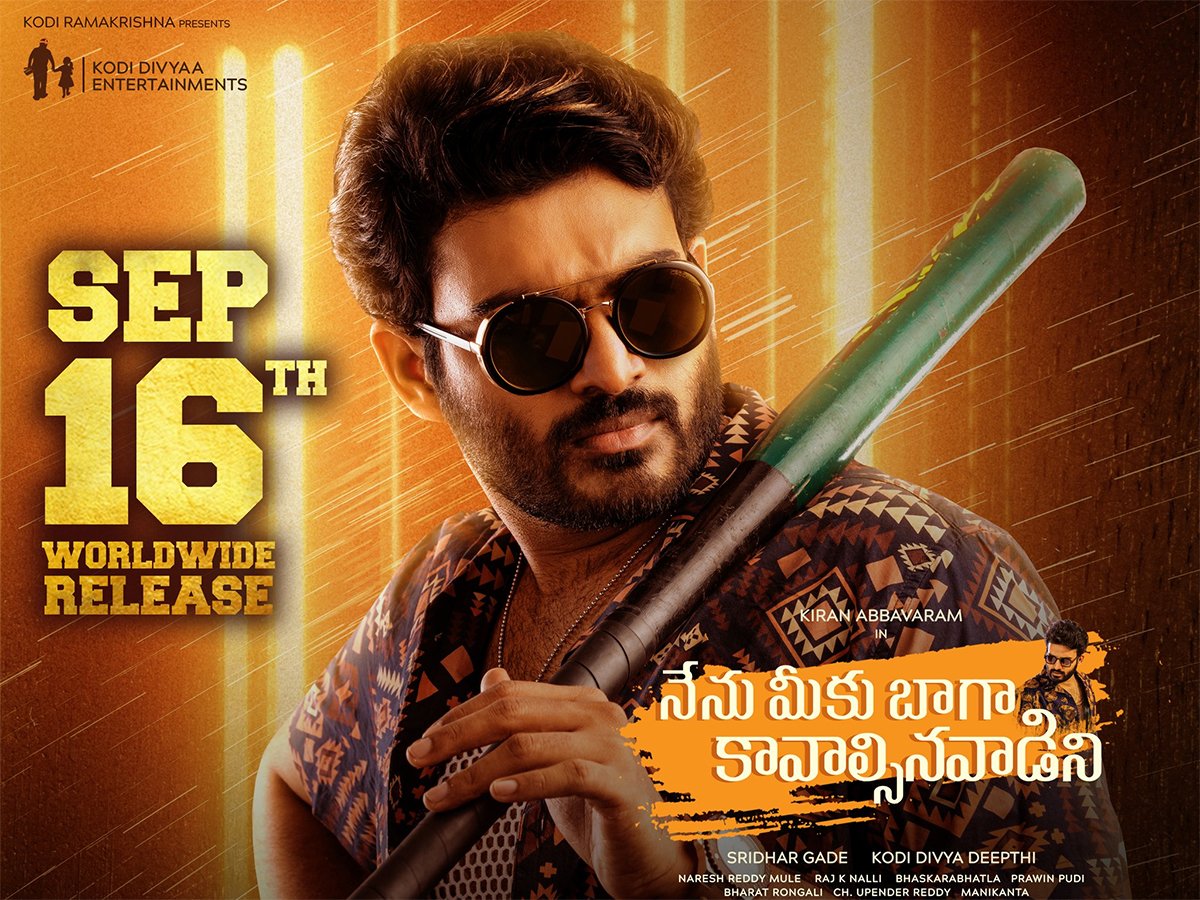 Nenu Meeku Baaga Kavalsinavaadini OTT Release Date
The film's digital rights are yet to be sold. So naturally, the film's OTT release date is not out yet. The OTT release will be announced as soon as the film's theatrical run ends. So we can expect the movie to stream on an OTT platform by late October or early November.
A new trend has emerged in recent times. Audiences have been skipping all the small films in theaters and looking for the OTT release right after the theatrical release. Well, it is terrible news for them as they have to wait for at least some more weeks to watch this film on an OTT platform. So instead of waiting, why not watch the movie in theaters? Check out the trailer and decide for yourself.