Happy Hogan actor Jon Favreau and Marvel Studios president Kevin Feige revealed the character almost didn't appear in the film Spider Man movies.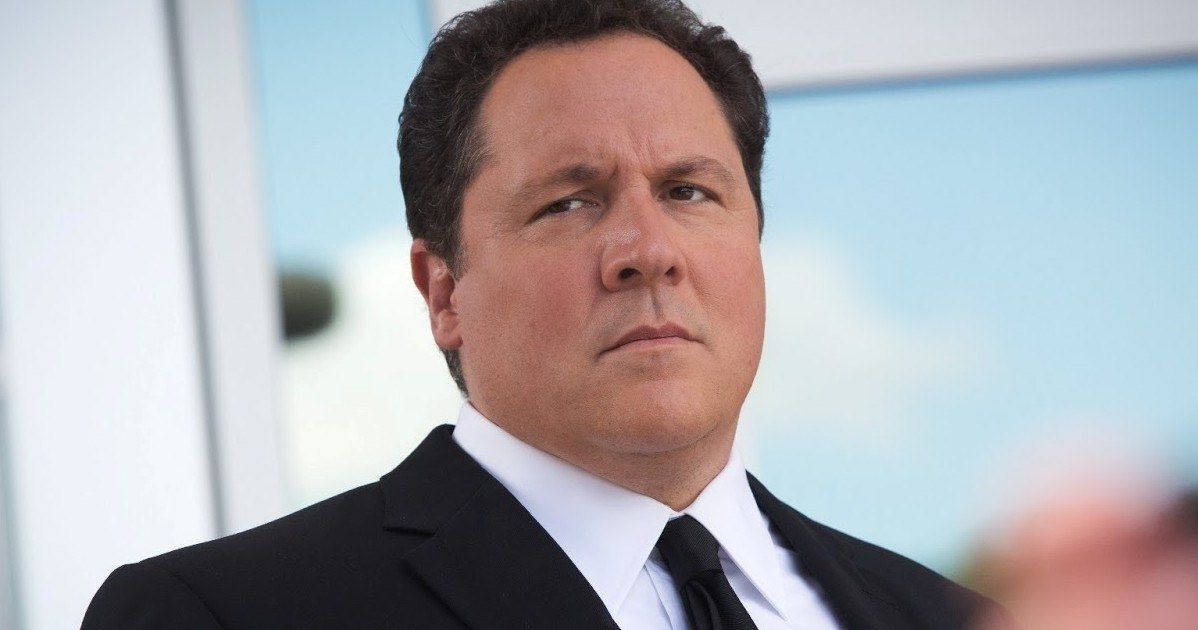 There are few universally loved characters like Happy Hogan in the Marvel Cinematic Universe. First debuted in 2008 Iron Man as Tony Stark's bodyguard, the character was quickly promoted to a clumsy support character who always had something to say. Played by Iron Man director Jon Favreau, Hogan emerged as an MCU staple, appearing in numerous films, including the Spider Man trilogy.
During a livestream interview on Tiktok during the Spider-Man: No Way Home premiere, Jon Favreau commented on how proud he was to be a part of the franchise.
"Since 2006… it's been a great collaboration and friendship. It's so great to be a part of the Spider Man trilogy now, as well as the avengers movies.
Marvel Studios president Kevin Feige chimed in, praising Favreau for laying the groundwork for the MCU with Iron Man.
"I've said this many times, the MCU wouldn't be what it is without Mr. Favreau. apparently Iron Man, of course, everything is there, but staying the heart and soul of Happy Hogan is what's really great."
As great as a character Happy Hogan is, it turns out that the character almost died before becoming a major part of the… Spider Man franchisee. In the Iron Man threequel, Happy Hogan would die at the hands of an Extremis-powered explosion. Kevin Feige revealed that Favreau left a comment about the script that changed the character's trajectory forever, as well as the supporting cast of the Spider Man movies.
"There was a slight difference in the script than in the final film, which is that Happy died. Jon had a note – that's one of the most important notes he gave us at Marvel – that read, 'What if Happy was seriously injured? but did not die?'"
The Happy Hogan actor then validated the comments, revealing how the change allowed him to be part of Tom Holland's Spider Man trilogy.
'He's not lying! It's true, it's true. They accommodated it and I am so happy to have been a part of this and be there with Tom Holland from the start. He is so much fun to work with, and [Spider-Man director] Jon Watts, who is incredibly talented, it's just nice to continue this relationship [with Marvel Studios]. It's a big part of my life, and these people are friends and also people I work with."
Happy Hogan's most recent appearance was in Spider-Man: No Way Home. Here's the summary:
"For the first time in Spider-Man cinematic history, the identity of our friendly neighborhood hero is revealed, putting his Superhero responsibilities in conflict with his normal life and endangering those he cares about most. When he enlists the help of Doctor Strange to recover his secret, the spell tears a hole in their world, unleashing the most powerful villains ever to battle a Spider-Man in a universe. Now Peter will have to overcome his greatest challenge yet, which will forever change not only his own future, but also the future of the Multiverse."
Directed by Jon Watts from a script written by Chris McKenna and Erik Sommers, No way home stars Tom Holland, Zendaya, Jacob Batalon, Tony Revolori, Martin Starr, JB Smoove, Marisa Tomei, Jon Favreau, Benedict Wong, Benedict Cumberbatch, Willem Dafoe, Alfred Molina and Jamie Foxx, with Andrew Garfield and Tobey Maguire.
Spider-Man: No Way Home is now in cinemas. Stay tuned for Tom Holland and Zendaya's future in the Marvel Cinematic Universe and subscribe to Heroic Hollywood's YouTube channel for more original video content.