When on June 17, 2021, a reboot of the hit Nickelodeon TV Series iCarly Reboot was premiered, Carly fans were more than excited. Now the series crossed one whole season concluding on August 26. Making the fans happy and excited once more, iCarly is returning with season 2 of the reboot in spring 2022.
Miranda Cosgrove reprised her character as the titular Carly Shay who hosted a comedy web series named "iCarly" in the original series. Nathan Kress and Jerry Trainor reprise their roles too as Freddie and Carly's older brothers respectively. To the disappointment of fans, Sam played by Jennette McCurdy was missing in the reboot.
Instead, Harper (played by Laci Mosley) who is an aspiring fashion stylist is now Carly's roommate. The plot of the reboot is set nine years after the time of the original series. It again brings together Carly who has moved back to Seattle and thought of reopening her web show, her older brother Spencer who is now a wealthy artist, and Freddie, twice divorced and a father of an adopted daughter.
If you are charged up by the news of the iCarly reboot returning for a second season this year, there are some more series that you should check out.
Must Watch Series Like iCarly Reboot:
Victorious-
Number of Seasons: 4
'Victorious' of Nickelodeon had been so famous that when it ended fans blamed the spin-off which was announced and which they assumed to be the reason behind the rapping up of the series.
Though it is rumored that the rift between the series' two of the main cast Victoria Justice and Ariana Grande was the actual reason. One other apparent reason states the growing busy schedule of Ariana as the reason behind its ending.
The series opens with Tori Vega, an aspiring and talented singer getting a place in Hollywood Arts, famous performing arts high school where she meets Andre, Robbie, and Robbie's puppet Rex, Jade, Cat, and Beck Oliver which eventually made the weird group of the school. Victoria Justice plays the central role of Tori Vega.
Renowned pop singer Ariana Grande did her iconic Cat Valentine in this series. And 'Dynasty' star Elizabeth Gillies' arrogant hot-tempered but good-hearted Jade West in Jade's unique gothic style became the crush of teenagers in that time. With them, Leon Thomas III, Matt Bennett, and Avan Jogia act as respectively Andre Harris, Robbie Shapiro, and Beck Oliver who is Jade's boyfriend.
The series ran from March 27, 2010, to February 2, 2013. It bet iCarly in winning Favourite TV Show Award in Kids' Choice Awards in 2012 and 2013. 'iCarly' and 'Victorious' had multiple cross-overs including the spin-off 'Sam & Cat' which is about Cat from Victorious and Sam from iCarly.
Sam & Cat-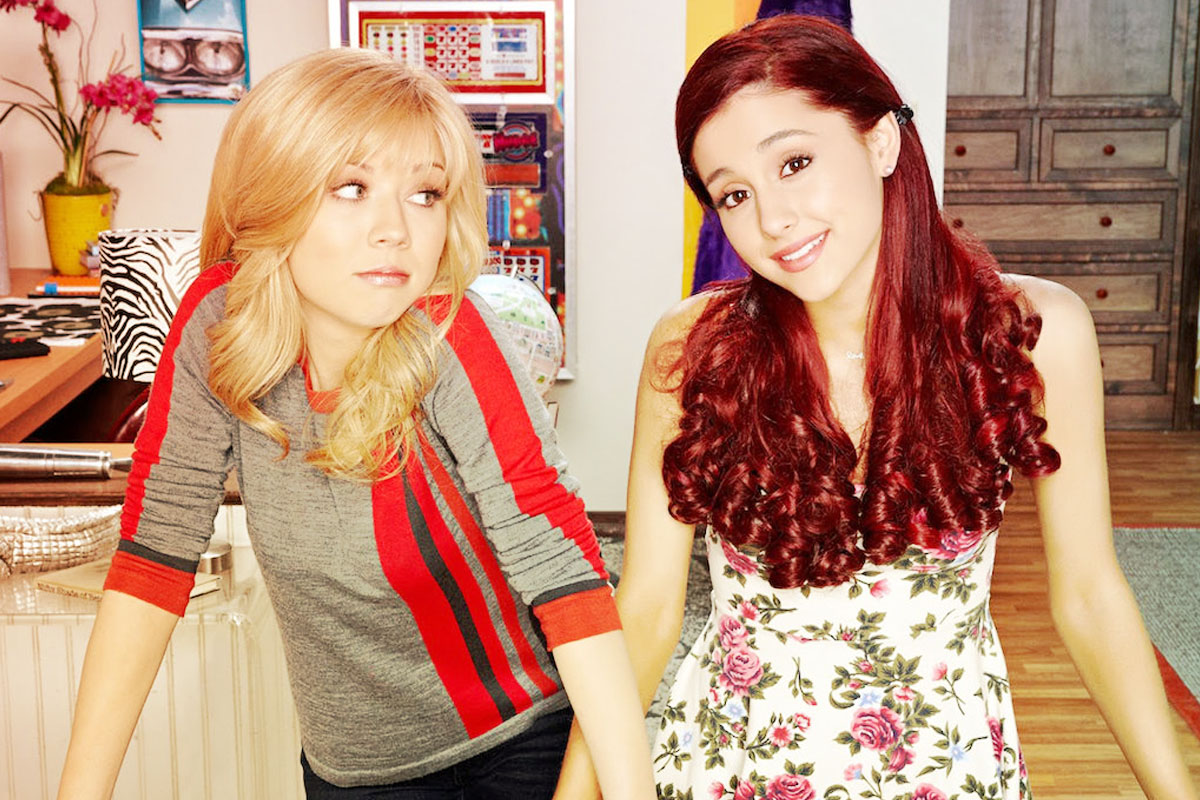 Number of Seasons: 1
Naturally 'Sam & Cat' is the spin-off of both the Nickelodeon shows 'iCarly' and 'Victorious'. It brings together Sam Puckett and Cat Valentine who are extremely opposite-natured, Sam being a tom-boy and Cat being a dreamy naive girl, as room-mates.
Set in a time when the events of 'iCarly' and 'Victorious' have just ended, the two girls meet through a bizarre adventure. They decide to start a babysitting business to earn extra money. Their weird misadventures and the way they grow a strong bonding are the main themes of the show.
Ariana Grande and Jennette McCurdy reprise their roles as Cat Valentine and Sam Puckett. The series ran from June 8, 2013, to July 17, 2014.
Wizards of Waverley Place-
Number of Seasons: 4
Starring another now popular pop singer in the early age of her career- Selena Gomez, this series was streamed on the Disney channel. Through the use of fantasy elements, the series deals with friendship and adolescence.
The central character is Alex Russo who is a teenage wizard. She and her siblings Justin and Max are training to win the sole custody of the powers of their family. The episodes follow Alex's struggle to hide her ability, her frequent sometimes irresponsible use of magic in daily life.
Selena Gomez portrays the role of Alex. The series ran from October 12, 2007, to January 6, 2012.
Alexa & Katie-
Number of Seasons: 3
This Netflix Original is a sitcom which is created by Heather Wortham. The plot follows Alexa and Katie- tai high school best friends. Alexa is suffering from Cancer. The show deals with Alexa's suffering and Katie's way of supporting her under the cover of humor.
Paris Berelc and Isabel May star as Alexa and Katie respectively. The series ran from March 23, 2018, to June 13, 2020.
Just Add Magic-
Number of Seasons: 3
Loosely based on Cindy Callaghan's book of the same name, the series is an American live-action TV Series. The series opens with cooking lover teenage girls Kelly, Darbie, and Hannah finding a cooking book with mysterious recipes.
Olivia Sanabia, Abby Donnelly, and Aubrey Miller star as Kelly, Darbie, and Hannah respectively. The series ran from January 15, 2015, to October 25, 2019.