Dota fans are waiting for his season 2 release date and finally, the good news came when the release date for the season of Dota Dragon's Blood came out for season 2. This animated series or the book will be released this month, but the date has been pushed forward, but not so long.
The series is planned for the new date January 6, 2022 but the premiere date is moved to the 18th January 2022. So don't worry about it and enjoy the first season along with season 2 in a few days.
This is an upcoming season on Netflix or you can call it book 2 which is based on the popular MOBA video game Dota 2.
Ashley Miller is thisthe creator of this original and fantasy adventure animated series which will be officially extended in April 2021 and finally coming this month in 2022.
You have also seen the work of Ashley Miller in other superhero movies like Thor and X-Men and now this animated series is coming soon.
Read More: JJBA Part 6 Anime: Officially Confirmed | Release date | Characters | Storyline!
Dota Dragon's Blood Season 2: Release Date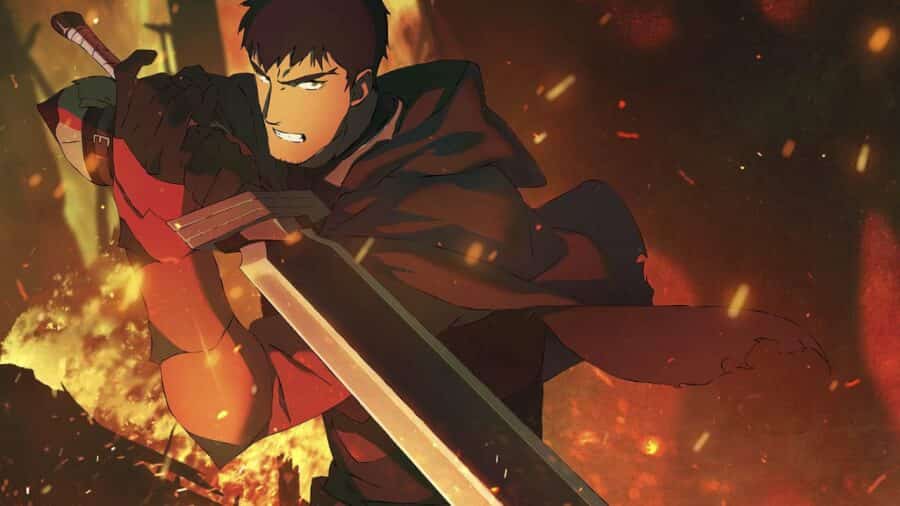 When will the second season of Dota Dragon's Blood air on Netflix?
The good news is that the upcoming animation season is coming out this month. Back in October 2021 it was only announced that there will be a new season in 2022 in the first month, but Netflix doesn't give an exact date, but now we know the actual release date of this series.
Then January 6, 2022 will be finalized for the arrival of the series which can be seen in the full trailer of this animated series that came back in December 2021, but for some reason the date has been pushed forward and now it will have episodes on 18 release January 2022.
The official social channels Or Pages also confirmed that Book 2 will return when the season renews on April 19, 2021.
Book 2 is coming! The second season of DOTA: Dragon's Blood is in the works.
While you wait, re-watch the story of the tournament that started it all – FREE TO PLAY is now available on netflix.
Dota Dragon is not well received by the critics like other animated series, but we hope that the new season will bring something new to engage the audience and fans with its interesting storyline.
In some countries, this animated series is on the top 10 lists on Netflix but in different regions on it.
The season isn't great as Arcane, but we love the dragons and it has its own characters that are loved by the audience.
So we'll have to wait a few more days to watch the second season to see the continuation of the drama left over from the first season. New characters are also introduced in the anime and I hope the new season will come with full action scenes and the appearance of Terrorblade.
The number of episodes in the new season has not been confirmed, but we expect the same number or more episodes to come in the second season.
Read more: Akudama Drive: Watch Cyberpunk Animated Series!
Dota Dragon's Blood Season 2: Plot
Season 1's episodes are excellent, but left viewers on a cliffhanger as it led Princess Mirana's team from the Dark Moon Order back to the Nightsilver Woods, while Selemene learned that the deal with the demon was done by her x-lover. .
There are a lot of expected plots for season 2, but we can't say what will happen in the new season and you'll get to see all of these when new Dota Dragon episodes come out.
Read more: Deca-Dence: Everything you know about this animated series!
Dota Dragon's Blood Season 2 Trailer
Dota Dragon's Blood: where to watch
You can watch this good animated series on Netflix that received 7.9 ratings out of 10 on IMDB while earning 75% on Rotten Tomatoes and scoring 10/10 on premiere date.
For more animated series, stay connected with trendingnewsbuzz.com along with other dramas and movies.
Read more: Pacific Rim the Black: Netflix Animated Series to Watch!