The video-focused social networking service Tiktok is quite popular throughout the world except in some countries (due to the ban). This app is also known as the birthplace of several viral memes and trends, from dance videos to convincing users worldwide to attempt a hyped-up food recipe. It is safe to say that Titok is the best place where a unique or straightforward video can become a cultural phenomenon. However, a new trend is taking over the viral video app. Concerns have been raised over the "sleepy chicken" TikTok trend, also referred to as "NyQuil chicken," in some posts on the video-sharing platform.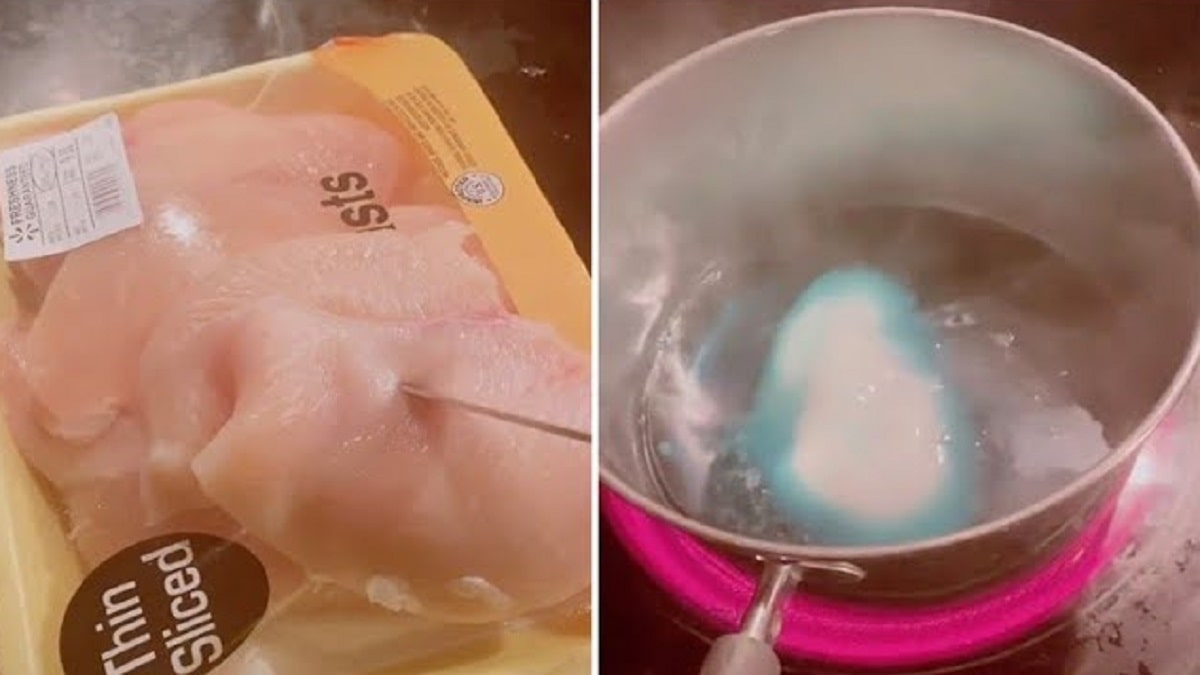 Sleepy Chicken Tiktok Trend Explained
Speak around the unusual chicken recipe trend, which seemingly had been shared previously (as in this TikTok video from 2020), has reappeared recently in the middle of the menace of the Omicron variant in the ongoing COVID-19 pandemic. Some users of TikTok have warned against it, such as a user named @_mindofmusic uploaded a clip of the chicken recipe video back in the year 2021, with the words such as "NyQuil is not seasoning. I repeat. NyQuil is not seasoning." You all must be thinking about this trend and why it is in the hype.
What Is The "Sleepy Chicken Tiktok Trend?
The trend necessitates cooking chicken meat in the liquid form of NyQuil. NyQuil is a medication that is used to treat cold and flu symptoms. As per the DailyMed website of the United States National Library of Medicine, one of the three active ingredients in NyQuil is doxylamine succinate, an antihistamine. Doxylamine succinate is a tranquilized antihistamine, which means it can cause drowsiness, describes the Mayo Clinic.
In a posted video, a person cooking the chicken stated, "I got sick last night, so I am cooking up some NyQuil chicken."
In another video showcasing the same chicken recipe shared by the user named @caffeinatedhero in 2021, the person in the video stated that "You know, you might be too good for NyQuil sauteed chicken. But one of us is going to have a full stomach and sleep very well tonight."
Another user named @gorditofamoso also shared a clip of the recipe video back in the year 2020 with the words like: "Please do not try this at home. That is just disgusting."
Sleepy Chicken Tiktok Trend: Is It Bad For Health Or Dangerous?
Doctors have warned about the dangers and wrong side of the "Nyquil chicken" recipe. Dr, Aaron Hartman who is a physician and assistant clinical professor of family medicine at Virginia Commonwealth University, informed Mic.com: "When you cook cough syrup or medicine like NyQuil, you boil off the water and alcohol in it and leave the chicken saturated with a super concentrated amount of drugs in the chicken. "If you are one of those chunks entirely cooked, it had been as if you have a quarter to half a bottle of NyQuil."