And we are two days away from seeing another housemate leave the show. This Sunday, one contestant out for the eight nominated contestants have to leave the house. Let's analyze and know who will get eliminated this season.
These are the eight candidates that are nominated for elimination: Sreemukhi, Himaja, Jafar, Mahesh, Varun, Vithika, Punarnavi, and Rahul. As per the talk on social media and among the general audience, we will try to guess who gets eliminated this week.
Here's Our Prediction On This Week's elimination
Among the nominated contestants, Vithika is seen getting into more verbal fights with the housemates. She got into a verbal war with Himaja and Punarnavi on various issues. And she has also gained so much negativity among common audience. So there is a huge chance that she might get eliminated this week.
On the other hand, Varun got nominated as the captain of the house and so many people have also celebrated this, from the day Varun disagreed with Vithika and talked against her, he gained a lot of love on social media. So it is not possible that he will get eliminated.
Yesterday, during the voting for the captain, no one voted for Himaja showing the dislike among the housemates, so there is a chance that she might as well get some sympathy from the audience. Same with Punarnavi.
I think Sreemukhi, Jafar, Mahesh, Varun, Rahul. So one among Vithika, Punarnavi, and Himaja will leave the house on Sunday. My prediction is Vithika. Let's see what happens. Do let us know your prediction on who will get eliminated in the comments section below.
Here's How To Save Your Favorite Contestant By Voting
There are two ways to vote for your favorite housemate. One is through Hotstar app and other is by giving the missed call to the number allotted to each candidate. We will let you know how to do both.
Voting Through Hotstar
Follow the below steps to vote for your favorite candidates on Hotstar App:
First, you have to download the Hotstar app on your phone. You will find the app in the Play Store (Andriod) as well as App Store (Apple).
After installing the app, you have to sign up with your Email or Facebook account.
Once you sign up, you will be having your own account.
Then, you have to enter the words 'Bigg Boss Telugu' in the search bar of the app.
And the Bigg Boss Telugu show will appear on the screen.
There, you have to click on the 'Vote' button in green color.
You will be given 10 votes, you can distribute them among your favorite candidates.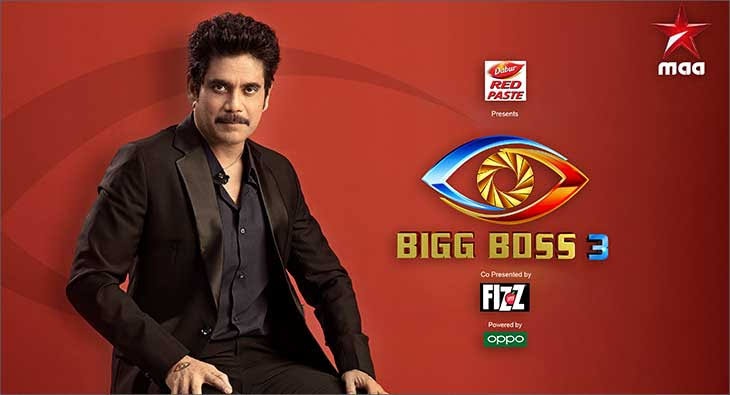 If you click on a candidate once, that is considered as one vote, to vote all 10 votes, you have click 10 times on the candidate.
And after clicking 10 times, your voting is done.
Note: Your votes will expire at 12 AM each night. Make sure you vote before that time.
Voting By Giving Missed Call
A number is allotted to each contestant in the house. To vote for them, you have to give a missed call to that number. Here are the numbers that are allotted to each contestant.
Sreemukhi: 8466 996 713
Himaja: 8466 996 705
Jaffar: 8466 996 704
Mahesh Vitta: 8466 996 712
Varun Sandesh: 8466 996 714
Vithika Sheru: 8466 996 715
Punarnavi Bhupalam: 8466 996 709
Rahul Sipligunj: 8466 996 706
To increase the chances of saving your favorite contestant from elimination, you can do voting through both Hotstar and by giving a missed call.