Vikings: Valhalla is an official Netflix series that is set after 100 years of the events of Vikings, which is a popular series that was created for educational purposes by the History Channel, but it streamed on Amazon Prime. At the same time, the series showed how Vikings lived, how they fought, and many more things about Vikings which has long been forgotten. As a result, the series was a hit among the viewers.
But it already had decided to make a Spin-off series related to it in some way or say after events of it. Vikings: Valhalla is going to be a series that also will connect to the popular animated Series Vinland Saga, and events that will be there in series compression to Anime will be much more accurate.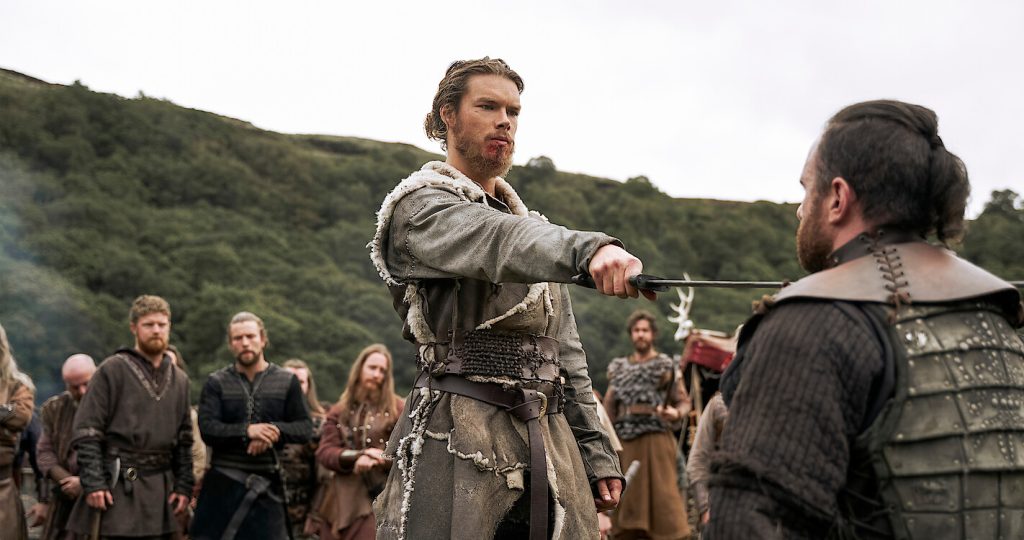 The series will cover the events when Vikings fought against England where the battle lasted for many days, and it will show blood massacres and how Vikings are after when there is population is very less. We will see many other things like strategies and how they planned to invade England. Also, we will see some famous people are known for their bravery throughout history, both for Vikings and England.
The full cast for the new series was released in January 2021, with the lead stars including The Chilling Adventures of Sabrina star Sam Corlett as Leif Eriksson and Swedish model Frida Gustavsson – who has previously appeared in The Witcher – as Freydis Eriksdotter. Leo Suter, who has previously appeared on several popular period dramas in the UK, including Sanditon and Victoria, will play Harald Sigurdsson while Keeping Faith star Bradley Freegard plays King Canute, and former Game of Thrones and The Last Kingdom cast member Jóhannes Jóhannesson plays Olaf Haraldson.
The trailer was released a few days ago, and it gave significant insight into how big the platform is and how every detail is taken care of, from dialogues to the screenplay. Everything about the trailer is on another level. we can see the famous dialogue that has been used in that era, too "You have been summoned here to avenge the death of Vikings," King Canut of Denmark (Bradley Freegard) shouts in the trailer. "Bring me England!"
Now coming to other things like why it has been created after an Anime, which was already the most popular question asked on Twitter after the trailer's release. To answer this, we researched the Anime events that aren't entirely true. They are designed so that the people like it and some characters are not even real. But when it comes to the Netflix series, it is wholly based on actual events. It will much focus between Vikings and England and how Viking Wanted to capture the biggest capital and wanted to avenge their brother and sisters lost during the previous war.