Every time I felt Marvel was about to slow down, they've made a surprising comeback. While we're a long way from the "Golden Age" of the Avengers right now, 2021 turned out to be a phenomenal year for fans of the superhero stable – with Spider-Man: No Way Home grossing a whopping $1.3 billion worldwide.
Marvel has also hit a sort of home run on small screens. After ushering in Phase 4 with WandaVision, the studio also expanded the scale of the universe with Loki and hawk eye.
With quite a big year filled with multiverse treats, animated shorts, and even an interstellar holiday special, Disney doesn't pack a punch this year. Let's see what fans have in store:
Morbius – January 28, 2022
With Jared Leto as the titular character, Morbius follows the story of a genius biochemist plagued by a rare blood disease that essentially turns him into a full-fledged vampire.
Introduced as a Spider-Man villain in 1971, Morbius walks the tightrope as a classic Marvel antihero – battling between his vampiric tendencies and his good human nature.
In addition to Michael Keaton, who reprises his Vulture role, Morbius will star Matt Smith, Adria Arjona, Tyrese Gibson, Jared Harris and Al Madrigal, all of whom work in Sony's Spider-Man Universe.
Doctor Strange in the Multiverse of Madness – May 6, 2022
The first MCU movie coming out next year is a real mind bender. Celebrated horror director Sam Raimi pulls the strings of a dark, twisted story – the events of No way home, Avengers: Endgame, WandaVision, and Loki.
With several fascinating plot points hanging in the air, this is one of the MCU's most anticipated releases, and we just can't wait for May.
Thor: Love and Thunder – July 8, 2022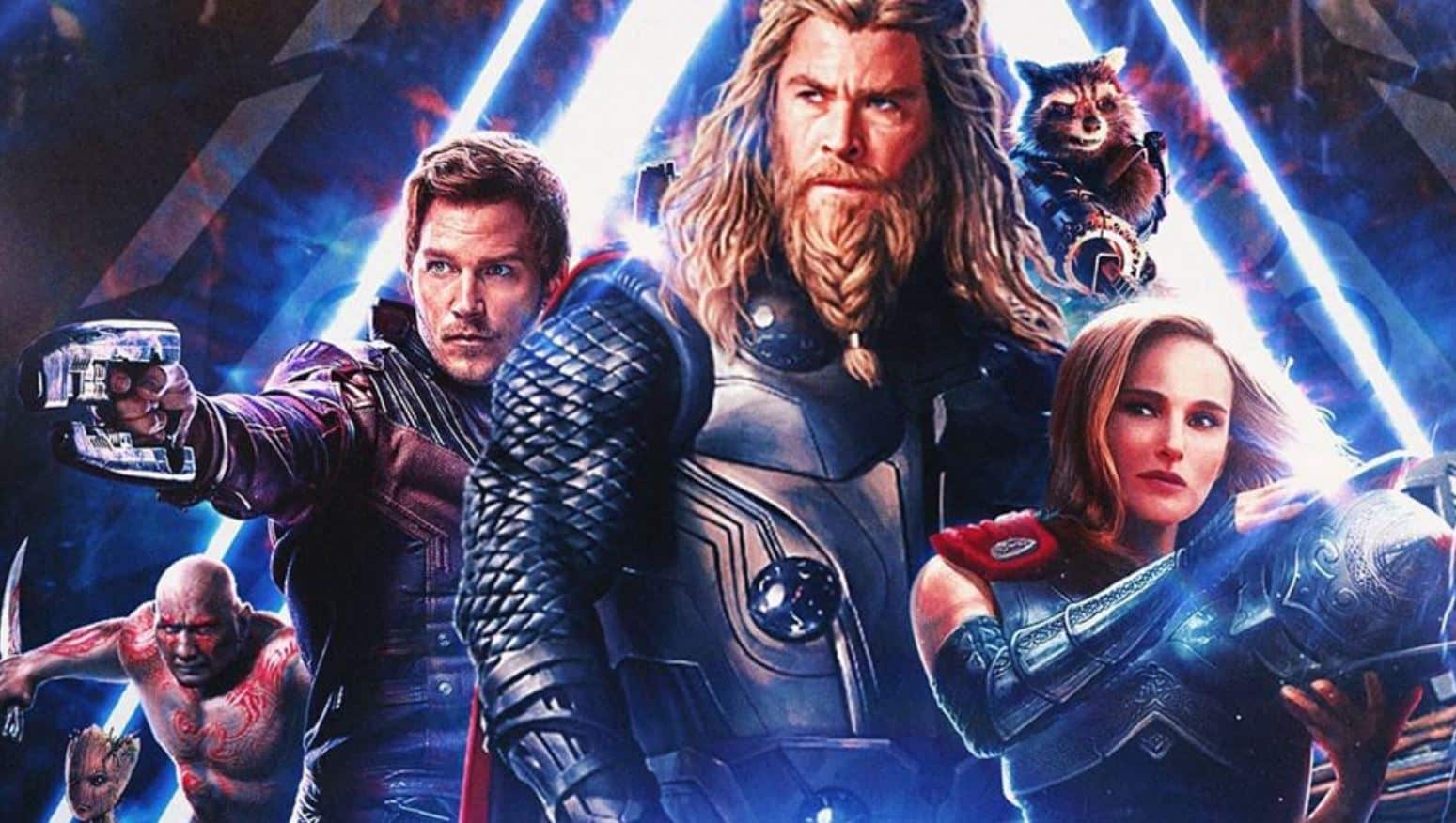 Another director we'd love to see is Taika Waititi – after breaking new ground with Thor: Ragnarok, he's back to push Thor: Love and Thunder for 2022. After a slew of delays, the next God of Thunder movie will bring together Asgard and the Guardians – two of the MCU's most beloved properties.
Also, Christian Bale plays the main villain 'Gorr the God Butcher'. Nice.
Spider-Man: Across the Spider-Verse (Part One) – October 7, 2022
Back in 2018, Spider-Man: Into the Spider-Verse revolutionized the way we animate and watch superhero movies – pushing the boundaries of the medium and giving us a beautiful spectacle of all things Spider-Man.
It's about time for a sequel – slated for a fall '22 release, Part One brings back some old Spidey favorites – combined with even more exciting versions of everyone's favorite web-slinging hero.
Black Panther: Wakanda Forever – November 11, 2022
After Chadwick Boseman's death, it seemed like the… Black Panther franchise was doomed to have only one feature film in it.
Fortunately, Marvel's legendary writing team appears to have successfully roped in Shuri (Letitia Wright), Nakia (Lupita Nyong'o), and Okoye (Danai Gurira) to fill the gap – giving us exciting new potential for the future legacy of the Marvel Universe. character.
Moon Knight – TBA
Now that the Marvel vs. DC debate is decidedly skewed, you have to wonder: how would Marvel handle a Batman story?
Fortunately, we don't have to think long about this question. Oscar Issac plays Marc Spector – a former Marine with an identity disorder and a mysterious connection to Moon Deity Khonshu. Moon Knight will consist of a six-episode series, which promises a dark tale of revenge, directed by Jeremy Slater.
She-Hulk – TBA
Fans of Black orphanTatiana Maslany rejoices. The veteran actor returns to play Jessica Walters, Bruce Banner's cousin and lawyer. Similar in some ways to daredevil, She-Hulk will be set as a part legal drama, part superhero series – also starring Tim Roth's Abomination and Jameela Jamil's Titania – a classic She-Hulk rival.
Mrs. Marvel – TBA
This year also marks the inclusion of the MCU's first Muslim superhero, via Kamala Khan's Mrs. Marvel. Aided by Loki writer Bisha K. Ali, it follows the story of a young Avengers fan who idolizes Captain Marvel – just before she gets her own shape-shifting superpowers.
Secret Invasion – TBA
As with every other teaser he's seen, Nick Fury's motives remain shadowy and secretive. secret invasion is no exception to the rule – all we know about the project is that a gruff ex-SHIELD director will be in it, paired with operative Maria Hill against an alien threat from Skrull. For those who couldn't get enough Agents of SHIELD, this must be a treat.
I am Groot – TBA

Not every MCU release has to be a TV or movie release. I am tall follows the MCU's favorite talking tree as he makes his way across the galaxy. Pixar-esque shorts about the world of Marvel? I participate.
Guardians of the Galaxy Holiday Special – December 2022
Not enough Guardians for you? While GOTG:3 Coming much later in 2023, Disney+ will be giving fans a Christmas special — think of a short, fun teaser that reads into a (now distant) 2022 holiday season. Sources also say Marvel will use the special to introduce a new character into the MCU. to introduce.