Tom Parker grew emotional while performing on stage at a cancer charity gig on Monday night.
33-year-old The Wanted star reunited with his bandmates Max George and Nathan Sykes at Inside My Head – The Concert at The Royal Albert Hall in London.
Capital's Roman Kemp (host) and Sonny Jay (sponsor) hosted the show, which saw the boyband return to stage and perform for the first time since 2007.
The gig was organized by Tom after he received a stage 4 diagnosis of glioblastoma. All proceeds were split between Stand Up To Cancer (the National Brain Appeal) and the band.
Tom could be seen tearing up while performing live with his band.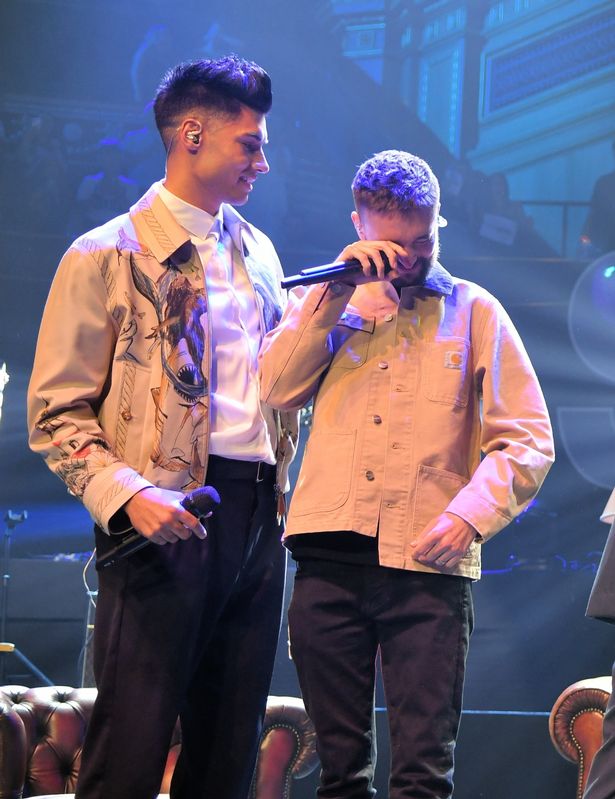 Wearing a brown shirt and black jeans, Tom wiped tears from his face while holding a microphone.
Siva, his The Wanted bandmate, helped him to feel better.
One Direction's Liam Payne performed at the charity concert. Tom was still emotional after the event.
The singer posted a 15 second video on Twitter of people outside the venue singing 'We Love Tom.'
Tom shared the clip along with the words: "Wow, that was a great night.
"Thank you all from the bottom of my heart.
"Sorry I couldn't come out and see you all [because of] Covid but thank you all for the support. It is so appreciated."
A video from the event also showed an emotional moment where all five members of The Wanted embraced on stage.
Speaking on his Instagram stories after the concert, Tom said he had been "Thank you so much for your support.
Revealing he had arrived home at 1.50 am, Tom added: "I just want to say a massive thank you to everyone involved.
"From the audience, all the fans, all the crew, everyone involved man.
"Everyone's just been amazing so thank you so much."
This week's livestream of The Wanted will be available, and highlights of the concert will air on Tom's Channel 4 documentary.
Get more showbiz news from Daily Star by signing up for one of our newsletters.