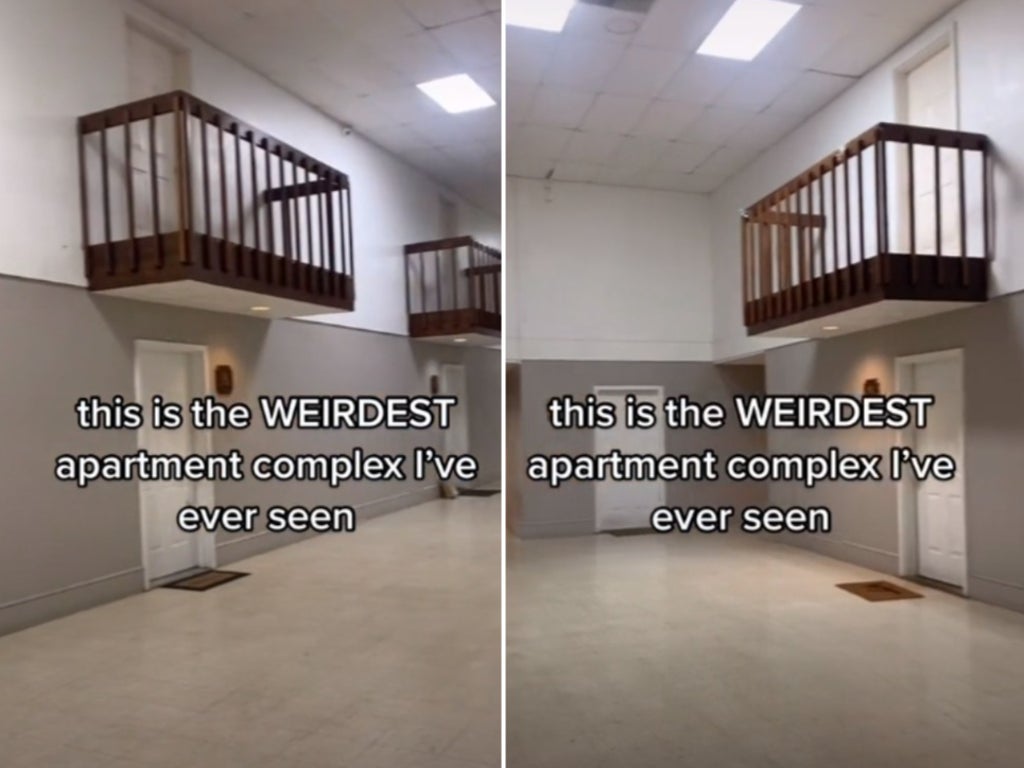 An outdoor balcony is a sought after feature for any property, but one woman was particularly creeped out when she discovered an apartment complex had balconies that different from any ones she had seen before.
TikToker Rachel (@rayyy.of_sunshine) was in the middle of moving house and had been staying over a friend's student apartment at Virginia Tech when she discovered the complex has indoor balconies.
She took footage of the complex's hallway and pan the camera around to see the indoor balconies.
Obviously, it was something Rachel had never come across before, as she wrote in the on-screen text caption: "this is the WEIRDEST apartment complex I've ever seen."
Sign up to our free Indy100 weekly newsletter 'The Viral Democracy'
Since posting the strange building design, Rachel's post received 3.6m views, with nearly 420,000 likes, as well as thousands of comments from people who were equally intrigued.
One person joked: "It would be cool when you wanna argue with your neighbours."
"May I have a word with whoever designed this place," another person wrote.
Someone else added: "This makes me uncomfy."
"Why does it look like an ex-prison renovated into an apartment complex," a fourth person replied.
Some people were equally scared as Rachel and shared their plans for making the most of the design quirk.
One person wrote: "Throw some lights up in the place and the ragers would be mad."
"Only way to fix this is paint the walls/ceiling with clouds and floor with astroturf," another person said.
Someone else added: "My mom lived there!! They had crazy parties in the common area and once had a DJ on a balcony. She loved it."
"That'd be cool if you were friends with everyone there," a fourth person replied.
Rachel was able clarify what the bizarre indoor balconies were for.
The reason there are indoor balconies is that "some rooms literally don't have windows and apparently that doesn't meet the fire code." The addition of the balconies are fine because "if there's a fire they can jump from the balcony."
"Hence weird creepy ass balcony, idk [I don't know] don't quote me though," concluded the TikToker.
She uploaded a video that shows the inside of the apartment.