The Book Of Boba Fett Updates: On this are six factors that might make The Book of Boba Fett interesting, as well as six factors that will render it simply this other spin-off show:
1. Make Fennec Shand and Boba Fett's tangled connection.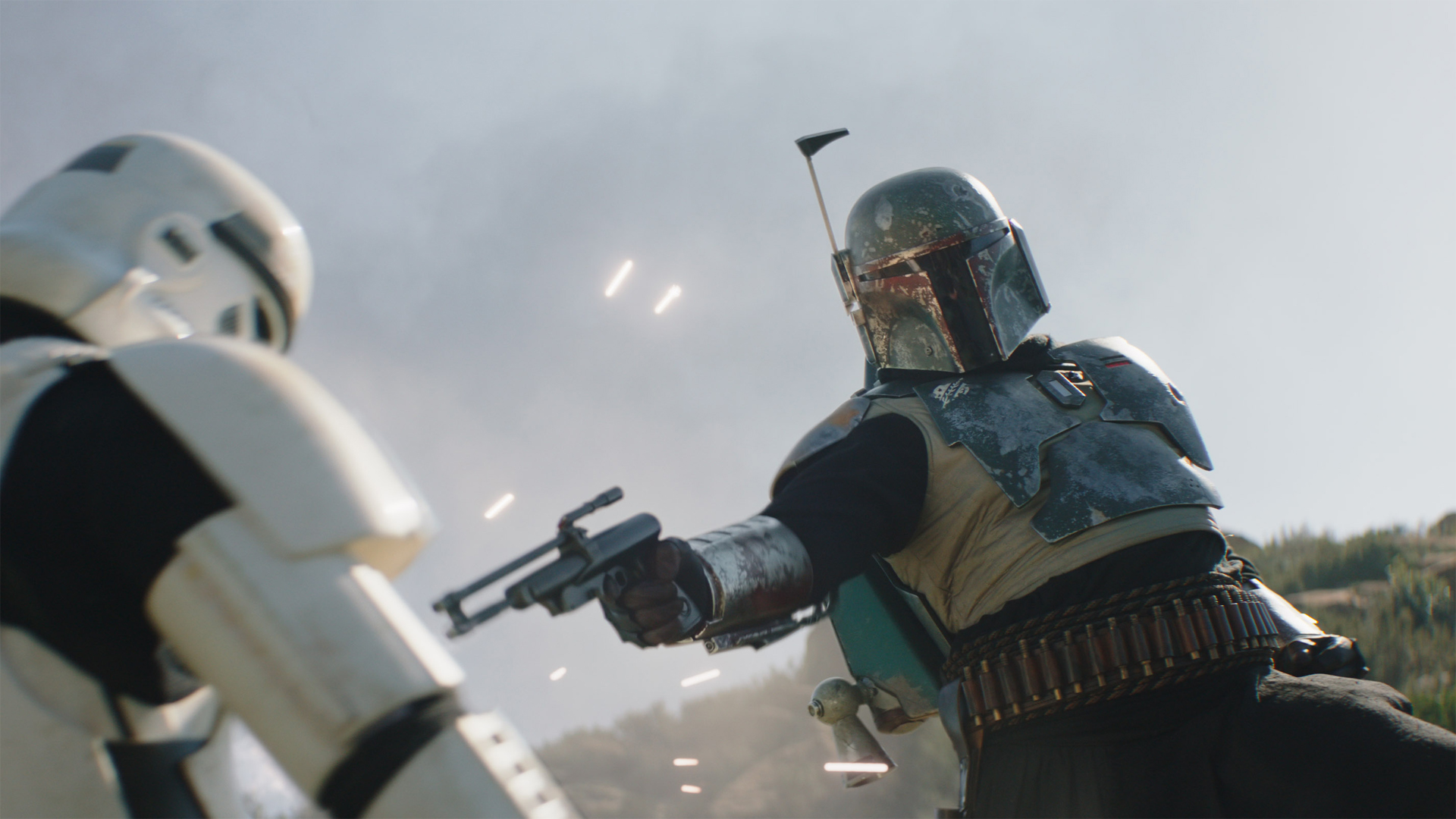 Fennec Shand's soul was spared by Boba Fett, but she is now obliged to him. A talented assassin like her is unlikely to remain on the sidelines indefinitely. I wouldn't regret seeing fractures in their marriage.
There's really no reason why this series should not be like "The Godfather" for the Star Wars brand, developing and breaking intricate connections in the Outer Rim's underworld hierarchy.
2. BREAK: Fennec Shand is mere "along for the journey." Please don't tell me, "Oh, but she does some awesome combat things." She is the 2nd greatest person in this ensemble, thus there is no reason not to go more into her persona.
The Mando/Grogu formula will not work in this case. She is not a child alien. She's an intriguing character with an interesting backstory, so she'll need a lot of space on this blank canvas of a program to paint a more detailed tale. In some ways, these two are attempting to establish their own empire…a criminal empire.
Heck, I'd watch an entire episode about her getting flashbacks about working for hire by other crooks and (maybe, but hoping to prevent "the old") Imperial officials.
3. Make: Temuera Morrison is given the opportunity to flourish as the main character. Just on a huge screen, he's played Jango Fett, Commander Cody, and numerous clones. Now he has the difficult challenge of portraying Boba Fett, one of the most beloved characters who has never been seen in currently reside.
He performed a wonderful comeback in Mando, but the stabilizers have come off, and it's time to give this man the attention he deserves since his initial introduction in Attack of the Clones.
You Couldn't bring in Luke Skywalker, Princess Leia, or any other individual who might leave an impression on Boba. Allow him to shine because he is the star.
In terms of his mentality, how about expressing his father's motivations after all these decades? "I'm just an ordinary man attempting to navigate the cosmos."
4. BREAK: Morrison's (expected) cameo as a further "clone" figure!
I believe it is past time to put the Clone Wars far behind. It's intriguing to introduce a clone character so Temuera can double-dip in this show, but it's completely unnecessary. (For instance, having an older Rex in this program.)
I don't dislike him being one of the most detested looks and voices to other nasties and personalities, but I'll leave it at that. We need to branch out into new tales rather than sticking to old ones. If you see my drift, I'm hoping Boba Fett's "BOOK" isn't flash fiction. There's no need to pack too much into season 1.
5. Make: The famed bounty hunter's whole skill set is presented in unprecedented detail. Seeing Boba Fett in motion was one of the things that made his reappearance so memorable. He wasn't just a background figure television for the very first time, and it demonstrated he was capable of carrying his own series.
Perhaps, the Book of Boba Fett demonstrates his ability as a pilot, tracker, and, of course, combatant. He possesses all of the skills that make him a brilliant bounty hunter; how will these skills translate to his attempting to conquer the underworld?
I am not expecting "John Wick-style" action from an older Boba, just him demonstrating that he still has that factor without going crazy. His debut Mando episode toed the line, but he executed a Willy Wonka flip and landed on his feet.
6. BREAK: Over-reliance on the predictable. Tatooine/the Outer Rim evolves with the passage of time. To produce a solid Star Wars program, we will not need Fifty Jabba allusions. Why bother with obvious Easter eggs when you can inject fresh mythology into the universe?
I believe The Mandalorian was effective in many ways; nevertheless, this should not be a MCU model in which the same formula is repeated when it succeeds the first time. The second season of The Mandalorian was overly focused on "remember them" characters from past series and films. Once again, this is an opportunity to develop fresh narratives and personalities without depending on the possibility of some other spin program.
Instead of "one-off characters" appearing on a weekly basis, let's see Boba and Fennec create their own mafia family comprised of supporting characters, not just once a season. Recruit fresh hitmen.