New images of Robert Pattinson's the batter provide insight into the dual role Bruce Wayne plays in Gotham society.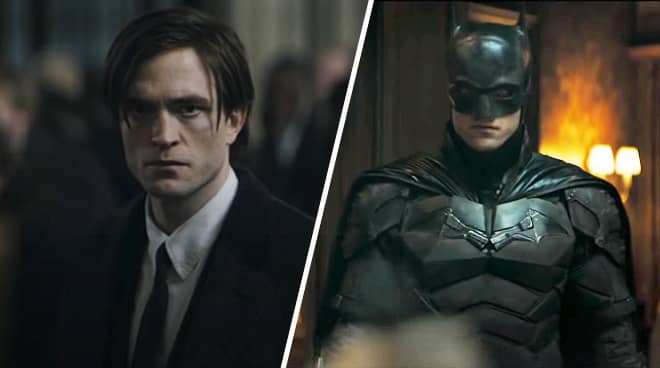 Director Matt Reeves has described: the batter as "the scariest movie in the franchise," which is a tall order to live up to. The footage and graphics we've seen from the DC movie confirm that the latest iteration of Batman is far from ethereal, with a clear emphasis on grit and terror. While there are few details about Robert Pattinson's first appearance as The Caped Crusader, the film is known to chronicle Batman's early years as a crime fighter.
In those early days, Bruce Wayne is said to be obsessed with being Batman, something suggested in the film's most recent trailer. It will be interesting to see how Matt Reeves and Robert Pattinson tackle the inherent duality of Bruce Wayne, the man behind the terror-inducing Caped Crusader. To tease this duality, Empire Magazine has released two new stills that show Pattinson both in and out of the suit, leaving us wondering which version of himself Wayne prefers.
These images are from the upcoming issue of Empire Magazine, which will feature The Batman as the cover story. The magazine debuted two new collectible covers, the first focusing on Bruce Wayne in a matching outfit and the other on Selina Kyle's Catwoman. A subscriber cover also featured a beautiful take on Batman's iconic suit.
Here's the official synopsis for it the batter:
Sneaking through the streets for two years as Batman (Robert Pattinson), terrifying the hearts of criminals, has brought Bruce Wayne deep into the shadows of Gotham City. With only a few trusted allies—Alfred Pennyworth (Andy Serkis), Lieutenant James Gordon (Jeffrey Wright)—in the town's corrupt network of officials and high-profile figures, the lone vigilante has established itself as the only embodiment of revenge among its fellow citizens. .
When a killer attacks Gotham's elite with a series of sadistic machinations, a trail of cryptic clues sends the world's greatest detective on an investigation into the underworld, where he encounters characters such as Selina Kyle/aka Catwoman (Zoë Kravitz), Oswald Cobblepot/ aka the Penguin (Colin Farrell), Carmine Falcone (John Turturro) and Edward Nashton/aka the Riddler (Paul Dano). As the evidence grows closer to home and the scale of the perpetrator's plans becomes clear, Batman must renew relationships, expose the perpetrator and bring justice for the abuses of power and corruption that have long plagued Gotham City.
Directed by Matt Reeves, the movie stars Robert Pattinson as the titular hero, Zoe Kravitz as Catwoman, Paul Dano as the Riddler, Jeffrey Wright as James Gordon, John Turturro as Carmine Falcone, Peter Sarsgaard as Gil Colson, Jayme Lawson as Bella Reál, with Andy Serkis as Alfred Pennyworth, and Colin Farrell as the penguin.