In Hawkeye Episode 4, Yelena Belova, the Black Widow sister of the late Natasha Romanoff we met in the stand alone movie Black Widow, made her entrance. While acting as a farewell to Nat's character and set in the years of Captain America: Civil WarIn fact, the prequel film starring Scarlett Johansson laid the groundwork for the clash between Yelena and Clint: in the film's post-credits scene, the story is back to the present, with Yelena mourning her sister's death in Avengers: Endgame. When Countess Valentina Allegra de la Fontaine reaches her at Natasha's grave, she gives her a very important mission: to kill Clint Barton, whom she considers guilty of the death of the character Scarlett Johansson.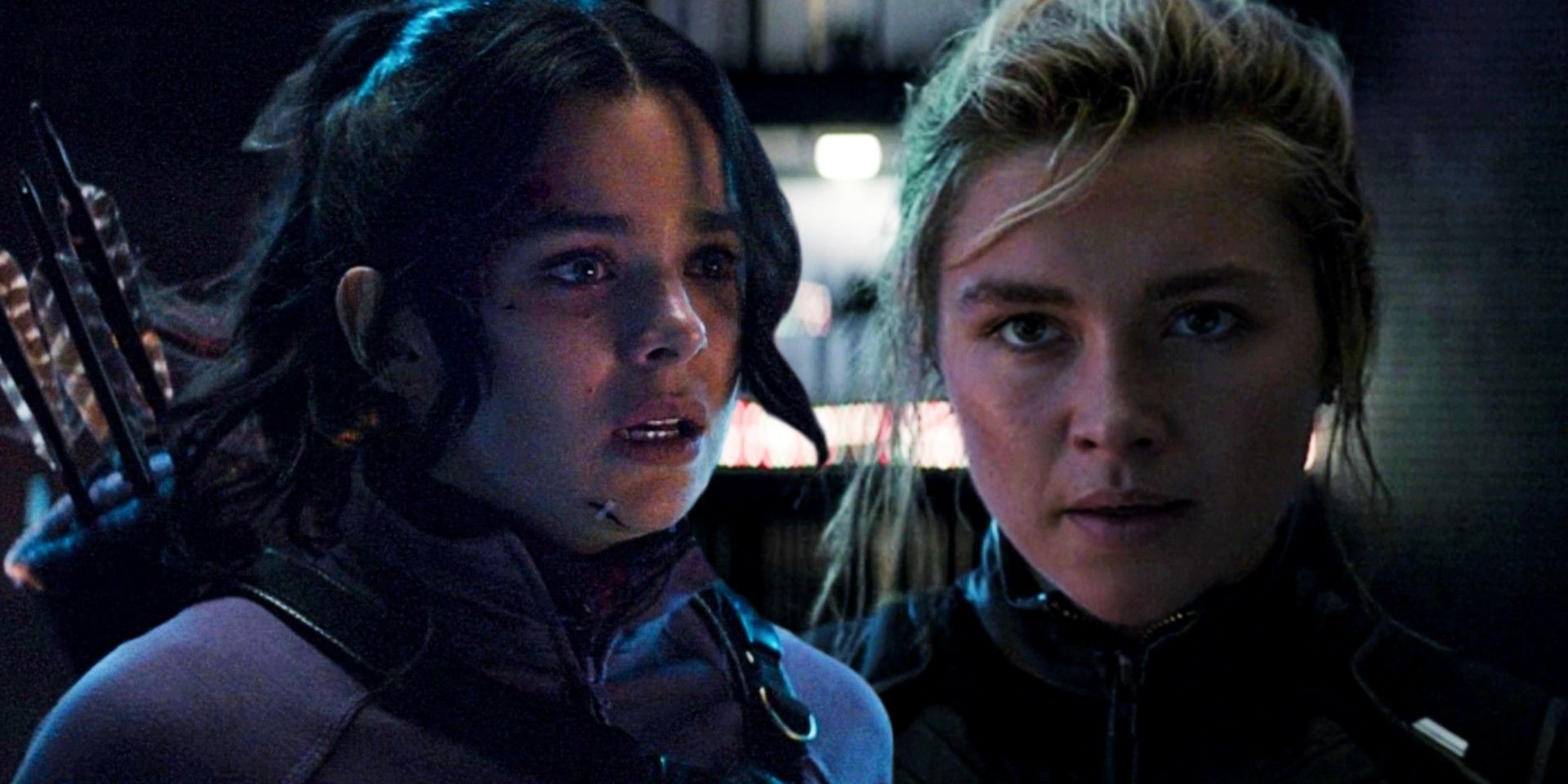 Hawkeye Episode 4 therefore represents the natural continuation of the storyline of Yelena's revenge: While Clint and Kate are in fact working together to recover the rolex stolen from the Avenger's HQ, this is where Yelena appears. Incredibly agile and feisty, Yelena begins a rampant battle with Hawkeye, which is only stopped by the providential intervention of Kate, who manages to distract the Black Widow and rescue her mentor before Yelena retreats for a moment.
The fight therefore ends in a stalemate, with no winners or losers, but leaves the audience with an interesting question: who revealed Clint's exact position to Yelena? We have to take a small step back in time to try to answer.
Did Eleanor reveal Clint's location to Yelena in the fourth episode of Hawkeye?
At the beginning of the fourth episode of Hawkeye, we witness Clint's encounter with Kate's family: when the girl reveals to her mother that she is working with Hawkeye, Eleanor seems tense and clearly in trouble. Speak face to face with the hero and try to stop him from involving Kate in the mission he is working on. Eleanor says she is incredibly worried about her daughter because she fears she will suffer a cruel fate like others before her: 'Natasha Romanoff was good too, wasn't she? Not always enough to stay alive," she reminds Clint before he leaves.
What could initially be read as a mother's natural care for her young daughter takes on a whole new meaning when Eleanor walks away from a mysterious phone call:I am Eleanor. Can you call me back please It's urgent' she says concerned. While it's not clear who's on the other end of the line, the hypothesis holds that: the mysterious interlocutor has been given to Yelena the time of her arrival.
Eleanor may have traced Kate's position as she did with Clint in the second episode (when he was a Mafia prisoner) and, assuming they were together, communicated it to Yelena. So this would explain the Black Widow's arrival on the field and her ambush against Hawkeye.
We can expect Eleanor's phone call to be answered in the coming episodes, and most importantly, the long-awaited moment of Clint's confrontation with Natasha's sister will arrive.