Severance is an Apple TV+ thriller series. The story revolves around Mark and his team. They have undergone surgery in order to separate their memories of work and private life.
Apple TV+ has unveiled a teaser trailer and a premiere date for its highly anticipated new drama series "Severance," from director and executive producer Ben Stiller.
Severance: Cast and Plot!
Apple TV+ has announced the list of the main casts since they appeared in the official trailer as well.
That includes Adam Scott as Mark Scout, Britt Lower as Helly, John Turturro as Irving, Christopher Walken as Burt, Zach Cherry (well-known for his role in You) as Dylan, and Patricia Arquette (well-known for her role in Boyhood and Escape at Dannemora) as Peggy.
As mentioned earlier, the premise of Severance is about technology. It can separate professional memories and personal ones.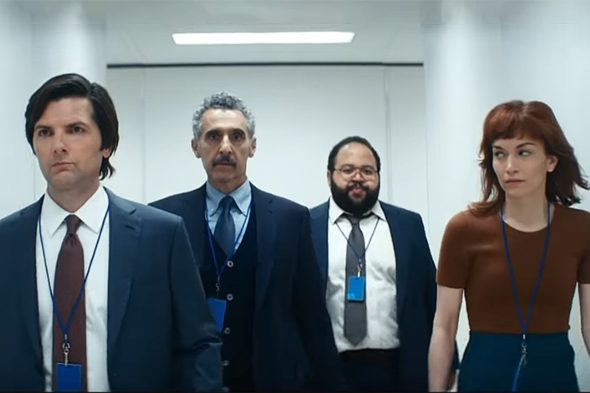 This American science fiction thriller series will revolve around Mark Scout, an employee in Lumon Industries. It also includes other employees who voluntarily join a new initiative and procedure called Severance to separate work and personal life.
According to the official synopsis, this daring experiment of the so-called work-life balance is called into question.
Severance: Trailer and Release date!
In "Severance," Mark Scout (Adam Scott) leads a team at Lumon Industries, whose employees have undergone a severance procedure, which surgically divides their memories between their work and personal lives. Apple TV+ has released the trailer of Severance. You can watch it here.
Check out the trailer:
They have announced that Severance will release on February 18, 2022, on Apple TV+, with its first two episodes. It will be followed by weekly installments each Friday.
The first and the second episodes will be released on the premiere date. The third episode, with the title In Perpetuity, will be released a week later, on February 25, 2022.