Higher School Certificate(HSC) result is expected that it is going to publish on 17th July 2019 at 12 pm. HSC and its equivalent result will be declared simultaneously. After two months of the exam, a day is coming for the students of Bangladesh. This result date is not announced officially by the Education Board Bangladesh but this is expected. This year around 1,351,505 students have appeared in the exam from 9,081 institutes. You can see these result in different ways. Details are given below. You can see your result after the declaration from the Education Board Bangladesh website, SMS, APP.
GET YOUR RESULT ONLINE
Students can check their results on the official website of the Education Board of Bangladesh. Just visit the website link given below and input your details and get the result. Through the website, you can see your results very easily with all your marks. At the time of result declared instantly you can face some problem due to many peoples are viewing result so, If you are getting server busy then you can get your result through SMS also. Details of SMS are given below, you can follow those steps.
Online: www.educationboardresults.gov.bd

Online: www.eboardresults.com
GET YOUR RESULT USING SMS 
 Students can also get their results from SMS. SMS service is the second-highest way of viewing the result. You have to just send an SMS to 16222 with the following details. Write – HSC <space> First three alphabets of your board name <space> HSC Roll <space> 2019 and send it to 16222. Total amount 2.44 is charged for this service including taxes. After some time you will get your result in SMS.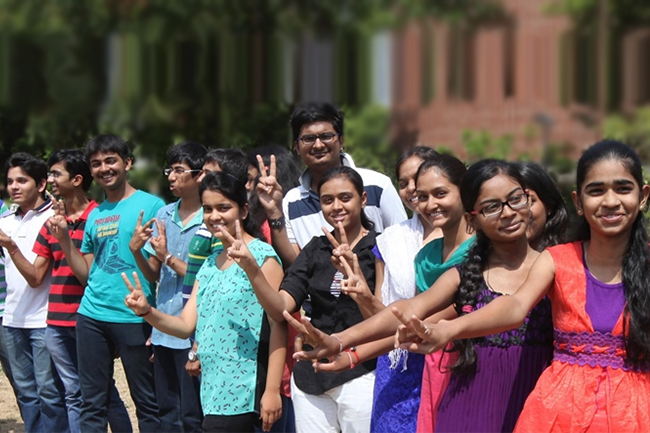 GET YOUR RESULT THROUGH APP
You can also see your result using the Education Board Bangladesh app. You have to just download APP named "BD Result Official Android App" from google play store. You don't need to download its link or anything, just download it from google play store and install it. Then after you have to register yourself from Gmail id. After a successful installation, you can see your result on the app. Steps are easy just open app and input required details into it and then submit your information and get your result.
Some Details again by which you can see your result : 
Online: www.educationboardresults.gov.bd

Online: www.eboardresults.com

Mobile SMS: Read details in the below

App: Smartphone users can check HSC Result 2019 Through Mobile App
So yeah, we hope we have helped you check your results. Do share this article with your friends to help them check their results. Thank you.