Nationstar Mortgage Holdings Inc., presently known as Mr. Cooper, based in Texas, is the largest service provider for home loans in the country. The company's services entail resourceful homeownership that benefits its customers. Mr. Cooper has an excellent record of satisfied customers and spirited employees, whether for a home loan, refinancing, selling, or buying.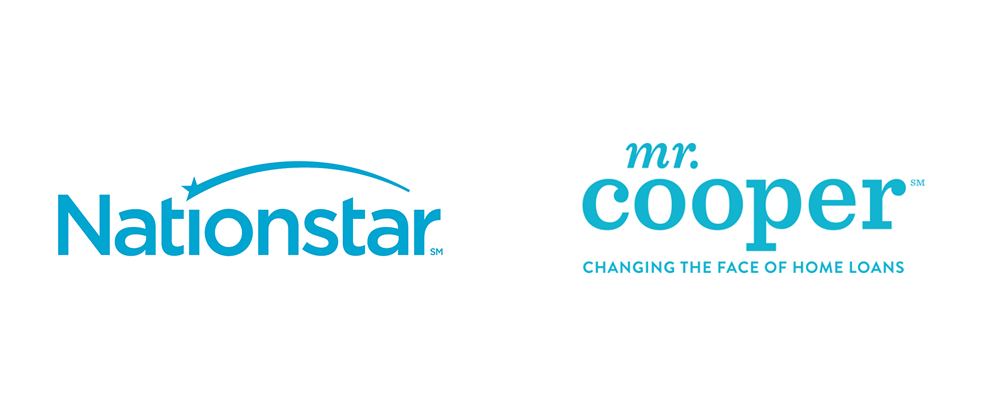 Look at the advantages of securing a home loan from Mr. Cooper.
Benefits of Nationstar/ Mr. Cooper Home Loan
Complete digital access to your mortgage at your convenience.

Complete insight into your home value and equity.

A user-friendly mobile app that helps you meet your goals.

Verified U.S based home advisor team to assist you.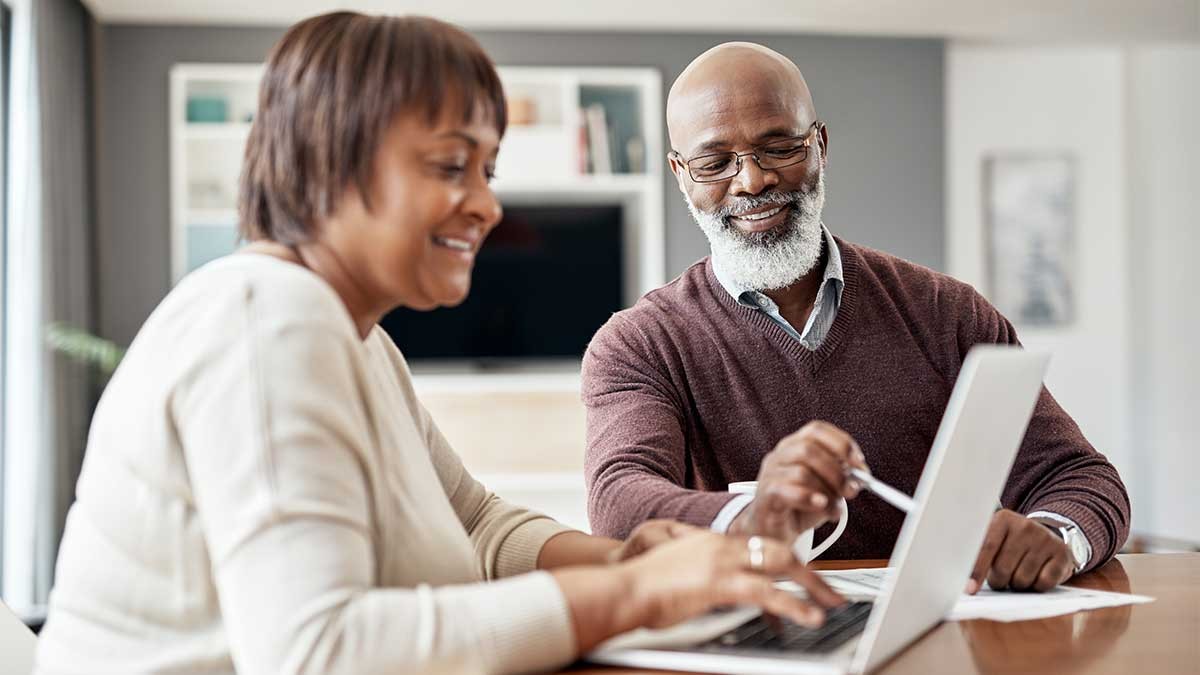 If you wish to know more about Nationstar/ Mr. Cooper loan rates, look at the section below.
Rates of Nationstar Mortgage/ Mr. Cooper Home Loan
To know details about the types of loans provided and their rates,
Go to

https://www.mrcooper.com/loans/types

On this page, you will find details about the different types of loans and their rates.

To get a quote, you must click on the Get Started option. Then, fill up the details required and submit to obtain a quote.
If you wish to apply for a mortgage at Mr. Cooper, follow the steps below.
Apply for a mortgage at Nationstar/ Mr. Cooper
Visit

https://www.mrcooper.com

Click on the option Apply.

Follow the instructions given and call the company at the number displayed on the screen.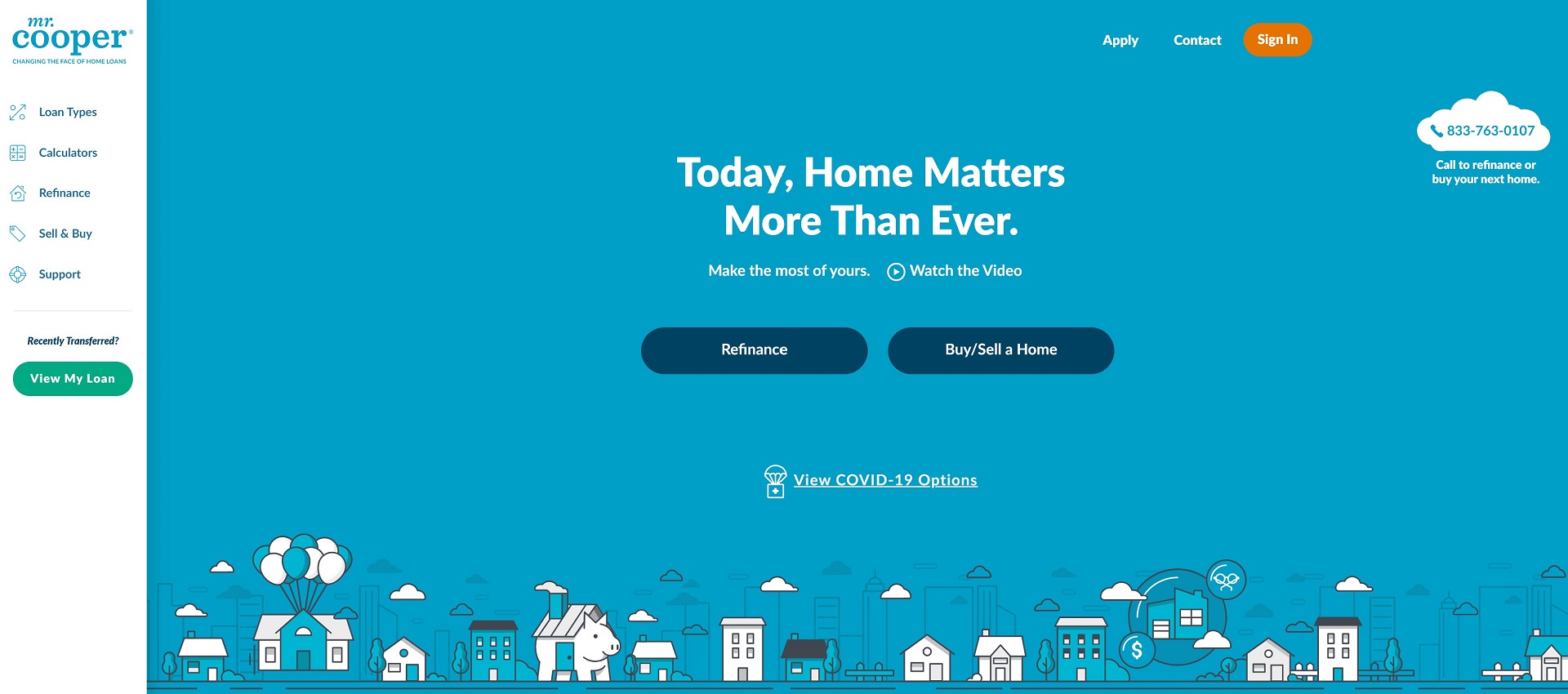 or
You can choose the option that matches your preferences on the landing page and input details like your name, phone number, email, and property location. 

Click on Get Started, and the representatives at Mr. Cooper/Nationstar will contact you shortly.
After applying for the mortgage, you can send the relevant documents to Nationstar/ Mr. Cooper via email, fax, or even mail the documents to them.
Email: [email protected]
Fax: 214-488-1993
Mailing address: 

Mr. Cooper, Attn: Loan Modification Processing Unit, PO Box 619097, Dallas, TX 75261
Connect with Mr.Cooper at
Facebook: https://www.facebook.com/mrcooperhomeloans
Twitter: https://twitter.com/mrcooper
Linkedin: https://www.linkedin.com/company/mrcooper/
Youtube: https://www.youtube.com/c/MrCooper/
After completing the application, you must check the status of your application to further the process smoothly and efficiently. To prevent your application status, you can follow the instructions that follow.
Check the Application Status for Nationstar/ Mr. Cooper Home Loan
The application status can be checked by calling the customer service of Nationstar/ Mr. Cooper at the toll-free number 888-480-2432.
Once the home loan is approved, the next step is to create an account with Mr. Cooper. After that, the loan payment can be made online by logging into your account. Let's see the steps in creating an account first.
How to create an account at Nationstar mortgage/ Mr. Cooper
Visit

https://www.mrcooper.com

On the top right corner, find the option Sign in and click on it.

Click on Create an account on the redirected page.

You can find your loan by filling in some basic information, including your loan number, social security number, and property zip code. 

After that, follow the prompts, and you can create an account successfully.
You can log in to your Nationstar/ Mr. Cooper online portal with the username and password generated while creating an account.
Don't worry if you get stuck on any step; you can always ask for help at Mr. Cooper's customer helpline at the toll-free number 888-480-2432.
Mr. Cooper provides a variety of payment methods and also offers support to its loan holders. Read below to understand the various payment methods and choose the option that suits you.
How to pay Nationstar/ Mr. Cooper's mortgage
1. Pay with Autopay
Autopay is a free and easy-to-use service that deducts monthly payments from the savings or checking account linked to your profile. This method saves you from consistently remembering the dates to make your payment, and you can cancel it anytime. To use this service, log in and set up the Autopay option next to your payment due amount.
2. Pay with One-time Payment 
To make a one-time payment, you must log in to your account and follow the instructions by choosing the former payment option.
3. Pay by Phone
Although this is a straightforward payment option, it comes with a service charge. You can use the automatic payment method at 888-480-2432 and follow the instructions. Make sure you have your account number and the last four digits of your social security number before making the call.
You can also talk to the representatives of Nationstar Mortgage/ Mr. Cooper by dialing the same number to make your payment. Of course, it applies to service charges too.
4. Pay by Mail
You can directly mail the money order or check to Mr. Cooper along with the coupon from your monthly statement to this address: 
Mr. Cooper, PO Box 650783, Dallas, TX 75265-0783
This might take a few days to process, but the official payment date will be the day of receipt of your payment at Mr. Cooper.
5. Pay using Western Union Quick Collect
For locating your nearest Western Union Quick Collect Center, dial 800-325-6000 or check their official website. A service charge will be applied using this payment method, and payments will be received in cash only. 
6. Pay with Moneygram
This method allows you to make a same-day payment at any of the convenient locations of Moneygram. While filling up the form at the Moneygram center, you might have to remember Moneygram receives code 1678. Moneygram charges a specific fee for using their service, and please note that all payments will only be accepted in cash. 
7. Late Payment
This is a feature that Mr. Cooper extends to its users to help their customers. If you face any difficulty while making the payment online or offline, and if you see that you will not complete the payment on time, Mr. Cooper shall help you. All you need to do is dial them at 888-480-2432.
That's all you need to know about making your loan payment at Nationstar Mortgage/ Mr. Cooper. If you wish to learn more about their services or payment options, you can directly visit their website www.mrcooper.com.