So far, Gang Leader has been one of the most awaited films in the Telugu film industry for a long time now. By the looks of it, Gang Leader has hit the theatres in most of the Telugu state as well as across the globe. The film lovers, audience, and the fans of Nani portraying the character Pencil Parthasarathi are eager to know how their favourite film is doing in the box-office.
In the meantime, it is also very important to note that the theatrical rights of the film have been sold at a significant rate. On the other hand, the overall theatrical value of the film is around 30 crores. The expectation from the film is at its peak and the film has to perform better than the 2019 film Telugu sports drama film, Jersey.
Checkout: Gang Leader Review
Nani Gang Leader Day 1 Collection: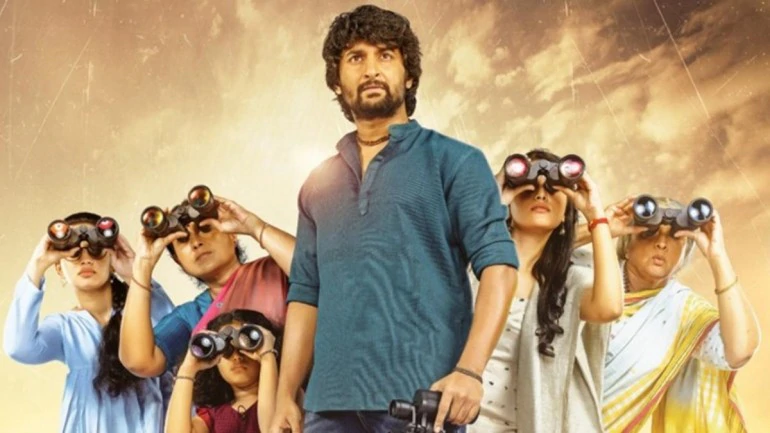 The film did receive a positive response from the audience on the first day of its release. On top of that, there was also a massive hike in terms of advanced booking of the second and first shows. The overall occupancy of the film has been around 90% to 95%. In addition to this, the occupancy of the film at night shows in some of the centres is around 100%.
Also read: Tamilrockers leaks Gang Leader online
Moreover, the advanced booking of Gang Leader for the first weekend itself has improved significantly. And this is something that will be discussed in another article. Currently, the most important thing to focus on in the first-day collection of the film:
Nizam + AP: ₹7 Crores Total Gross (₹4.75 Crores Shared Gross)
Nizam: ₹3.5 Crores (₹2.25 Crores Share gross)
Karnataka: ₹1.2 Crores Total Gross (₹0.7 Crores Share Gross)
USA: ₹3 Crores Total Gross (₹1.5 Crores Share Gross)
Worldwide: ₹0.9 Crores Total Gross (₹0.45 Crores Share Gross)
Total Collection on the first day: ₹13 Crores Total Gross and a Share Gross of 7.4 Crores.
By the looks of it, this is a great start for the Gang Leader. On the other hand, people would look forward to knowing how much money can the film earn in the first week.