With the current petrol crisis taking over Britain, many people have been stuck in long queues attempting to get their hands on fuel.
The situation has caused chaos across the country and it is difficult to find humor in the situation.
One Reddit user shared a Morrisons altered fuel sign that left people stunned.
Reddit users have been causing quite a stir by attaching a photo of the sign.
Someone managed to alter the petrol prices on the garage sign for it to read "HA HA " in bright green writing.
Sarcastically, the original poster titled the post: "Thanks, Morrisons!"
People quickly took to the comments to share their thoughts on the petrol sign gaffe.
One person said: "At least you know before you turn in and see a little post with 'no fuel' on the pump I suppose, lol."
Another user commented: "Since they spelled HAHA I imagine they could also spell OUT."
Someone else added: "That is brilliant."
Another user remarked: "You know some Karen's going to speak to the manager about this."
And a fifth added: "Genuinely laughed out loud at this. Easy when you're in a city and don't drive, I guess."
A Morrisons spokesperson said: "This was clearly a technical issue and has now been resolved."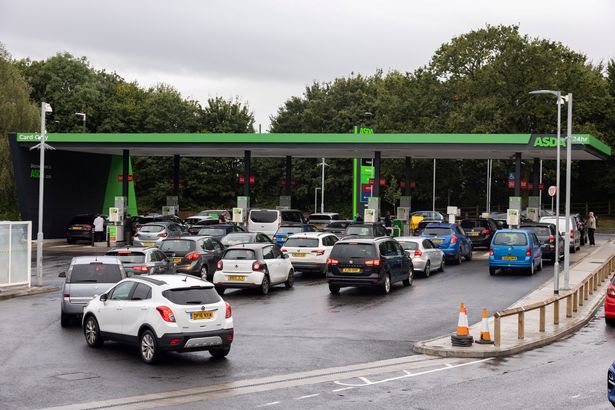 Business Secretary Kwasi Kwarteng said on Wednesday morning (September 29) that the drastic shortage of lorry drivers could last for months.
To ease panic-buying's effect on petrol supplies, army tanker drivers were revealed to be being trained to make deliveries to forecourts.
With scenes emerging in the last 48 hours of drivers fighting at the pump and pulling knives on each other, the government have insisted that there is enough fuel to go round if everybody "buys normally".
For more lifestyle stories, sign up to our Hot Topics newsletter here.