The show money Heist (also called The money Heist, or The house of paper) just released its final installment on December 3, 2021. Fans have been waiting a long time for the show's finale, and it's gratifying to see the story that gained international fame has reached its final conclusion.
Still, some endings never live up to their expectations. Is this highly anticipated ending a questionable ending for fans? Do you even have to look at it? Let's dig deeper into this show, discuss its history, and then go through the new episodes.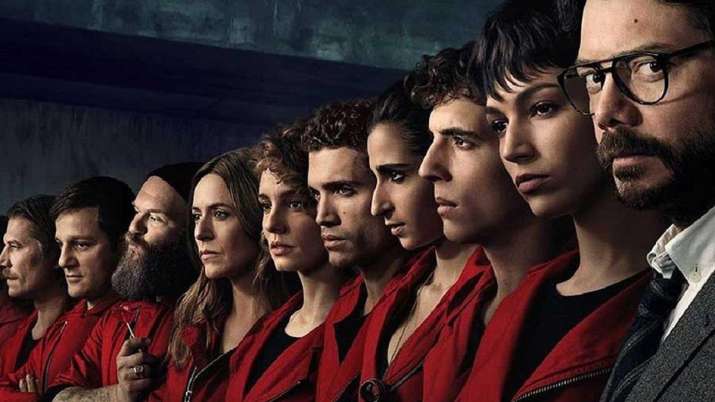 money Heist
: A history
money Heist is a Spanish drama series created by Alex Pina. Pina is an accomplished writer and creator of Spanish television, whose career began in the late 1990s with More than friends. He made his first show, the Serrano, in 2003, and continued from there. money Heist came out in 2017 on the Spanish TV channel Antena 3 (now Atresmedia), and also came out on Netflix Spain, as the other shows of the channel had done.
From there it went up. Netflix has acquired the worldwide rights to: money Heist, recut the show and named it. While they didn't heavily market the show, it became the most watched non-English language series on the network. It was a surprise hit that prompted Netflix to sign a deal with Pina that allowed him to produce new projects exclusively for the network.
After part 1 & 2 (or season 1) of money Heist broadcast on Netflix, Pina & Atresmedia were approached by Netflix, who wanted to add new chapters to the story. The writers took some time to research where the story would go from this point, and then the third part was given the go-ahead.
From there, more parts were made: part 4 of the series, then parts 1 & 2 of the fifth part. What does this mean for money Heist part 5? Let's watch more in the series and find out.
Lake
money Heist
money Heist begins with a woman codenamed Tokyo who has failed a bank Heist. A man called the Professor saves her from arrest and proposes an epic heist at the Royal Mint of Spain. There are eight thieves, including Tokyo, all codenamed after a city. They take hostages and face conflict as they try to get away with more than two billion euros.
Season 1 of money Heist follows this epic Heist, and although there are difficulties and casualties, the robbers leave the bank with almost a million euros – still a significant amount. In Season 2 (Parts Three and Four), the gang reunites, along with three new members to replace the dead and rob the Bank Of Spain.
But that's not all they're after. They also want to prevent Rio, who has been imprisoned by Europol, from being tortured. Again, the group encounters difficulties throughout the process, and the season ends in a cliffhanger: robber Sierra finds the professor's secret base and holds him at gunpoint.
Season 3 consists of part 5, which itself is split into two parts (which will be called part 5.1 and part 5.2 to avoid confusion). In part 5.1, we pick up where things left off, with Sierra causing major problems for the group. In the end, Tokyo sacrifices itself to defeat the enemies, and we wonder: will it all be worth it?
money Heist Part 5 is a major upgrade to the series. But how will it all end? Let's take a look at part 5.2.
The last
money Heist
release: the second half of part 5
In money Heist In part 5.2, Sierra flees from the professor, who catches up with her, but they soon team up to fend off the police. Unfortunately, she and others are arrested by the police and when they escape, they discover that two of the robbers, Rafael and Tatiana, have the stolen gold.
A lot of drama ensues, from the collapse of the Spanish economy to drama between the thieves. But in the end, the gang manages to successfully rob the establishment.
Look at this?
money Heist
part five?
The final may be questionable for some fans. After all, it shows that robbers get away with a massive heist – again. But if you know what you're getting into and understand that this is fiction, you'll probably have a good time with it.
money Heist part 5 marks the end of the series. We're sorry to see it go, but glad we made it through.