Have you been getting neck and back pains lately? Do you toss and turn around your bed all night just to find that one comfortable sleeping position? Is your current mattress already old? If yes is your answer to at least two of these questions, it might be time for a mattress upgrade. Believe it or not, shopping for your next bed could be an exciting event.
But from foam mattresses to hybrids, you might find that picking the best among all those options may be a little trickier than what you might have been expecting. No doubt, shopping for your mattress needs a little knowledge on your part as a buyer.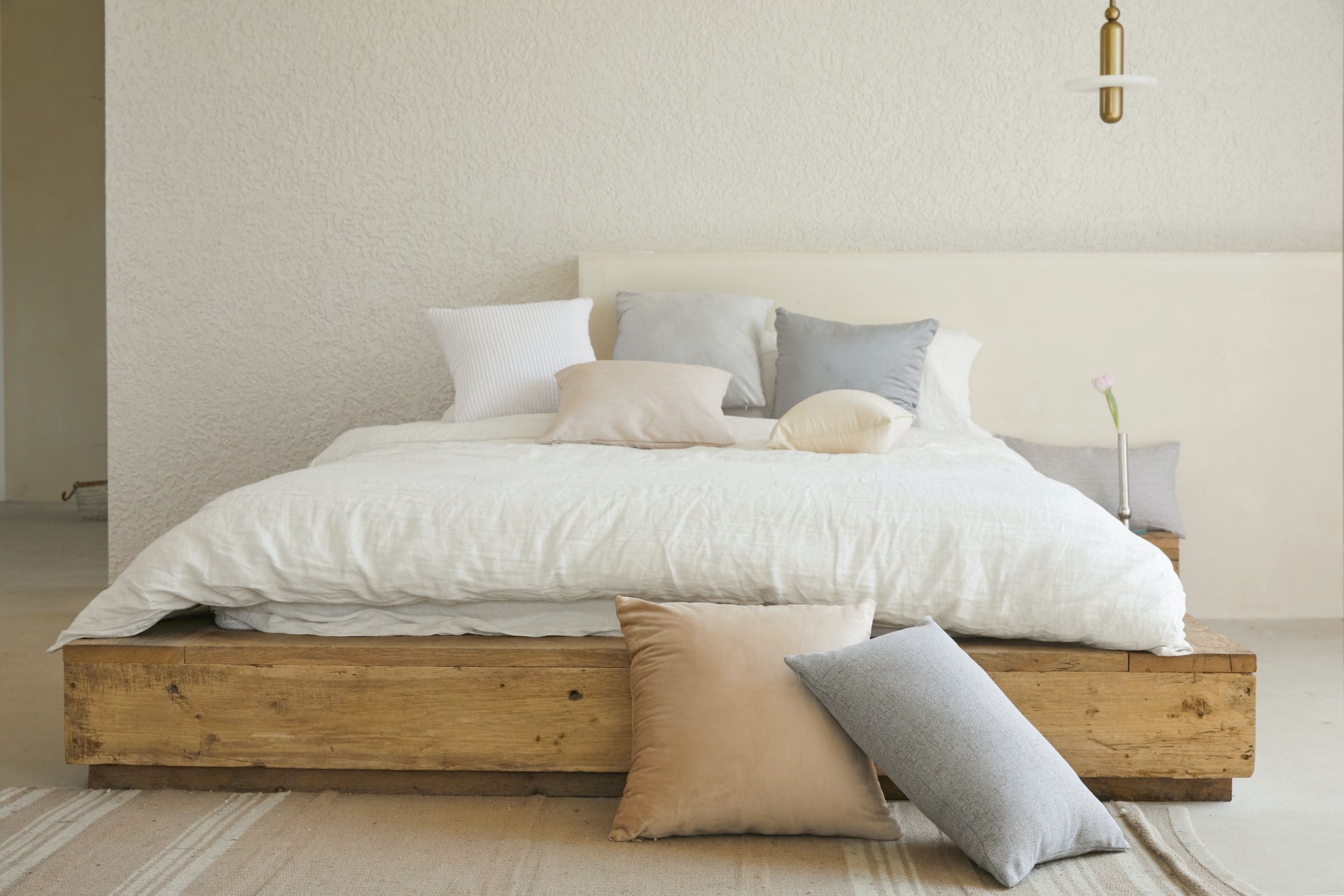 Image Credits: Deconovo
With a lot of tips and suggestions on the internet, good thing you can search about the basic mattress guides with just a click away. That said, this article lists down some handy information to help guide you in choosing the perfect bed for you.
What Type of Mattress Will Suit Your Needs?
When you go shopping for a mattress, you must think of the type of bed you want to have. Mattresses should not only be aesthetically pleasing but also one that will address your specific needs, such as if you naturally heat up as you sleep, you might need a mattress with cooling technology. Choosing the best mattresses means getting familiar with the common types.
Innerspring Mattress
This type incorporates steel coils that serve as support and a few other foam layers. Its sleeping surface is bouncier due to the springs, which tend to compress when you put weight on them. Although innerspring mattresses offer some support, they are not particularly good at providing pressure relief. 
Foam Mattress
There are two common subtypes under foam mattresses: memory and latex. Memory foams conform to the body's shape, making them suitable for pressure relief, especially on the hips, shoulders, and lower back. If you are like those people who get cold when sleeping, you can go for memory foam as they are pretty good at retaining heat. 
Meanwhile, latex foams also offer similar support like that of memory but not as much. They have a quicker response to pressure, so they can be bouncier. Also, latex foams are cooler than memory because they are less dense, so if you naturally heat up or if you are in a region with a warmer climate, you might want to try out latex foam.
Hybrid Mattress
This type is a combination of innerspring and foam where the support system of the mattress is coil-based, and the top foam layers are either latex or memory. There are also other foam types, such as gel or polyfoams, that are used for hybrid types. Although they use an innerspring style for support, hybrid models tend to have a more 'balanced' feel. 
The good thing about this type is that it can accommodate any type of sleeper, whether back, stomach, side, or combined sleepers. However, they can also be more costly than the other two types, although they can also come in a range of prices.
What Type of Sleeper Are You?
Did you know that a proper sleeping position can help lessen your back pain (if you have it)? Knowing your sleeping position is also an important consideration when you go shopping for your mattress. Depending on what you prefer, the firmness level of the mattress should be taken into account. Here are three of the most popular sleep positions:
Side-sleeping
If you prefer lying on one side, sometimes even curling yourself with bent knees, then there's no doubt that you are a side-sleeper. Those who like to sleep in this position put a lot of pressure on their shoulders and hips, so they need a mattress that could give deep pressure relief and should be ideally soft. 
Back-sleeping
If you are a back sleeper who is in need of a new mattress, you might want to choose medium-firm beds. This is because if you go for too soft mattresses, you might have problems with spine alignment, and if it is too firm, you might have unnecessary tension with your lower back and shoulders. 
Stomach-sleeping
This isn't really the ideal sleeping position because chances are you might wake up with strain on your lower back or pain in the neck. However, if this is the position you find most comfortable with, you can go for firmer mattresses that could help prevent spine misalignment to lessen the possibility of pain.
How Much Are You Willing to Pay?
One great factor in choosing the right mattress is your budget because, after all, you couldn't buy one if you don't have enough money. Of course, you should aim for high-quality mattresses to ensure comfortability but remember that high price does not always guarantee good quality. 
You should always consider the material, your specific needs, and most of all, your comfort. The good thing is that there are now lots of mattresses out there that are not too expensive but can give you the same comfort you are looking for in a bed.
Takeaway
Going into the store knowing that you want to buy a bed, but you don't know which one of them to purchase is like going into a battlefield without any advantage because you don't have your weapons. In this case, your knowledge of mattresses can already give you an upper hand, and the information you just read in this article can surely get you a long way.