Hey readers! Netflix is back with Masters of the Universe: Revelation Part 2. Part 2 begins where the first part of the series was left off. The story depicts the warriors' journey of defeating the sorceress Evil-Lyn and Skeletor. 
Is the show worth watching again? When are the next five episodes expected to drop? Who is voicing in the new part? Let us answer all your questions.
Masters of the Universe: Release Date
The wait for Part 2 of the series is finally over! Master of the Universe: Revelation Part 2 will release on November 23 on Netflix. The remaining five episodes will release as Part 2 after the previous part on this day.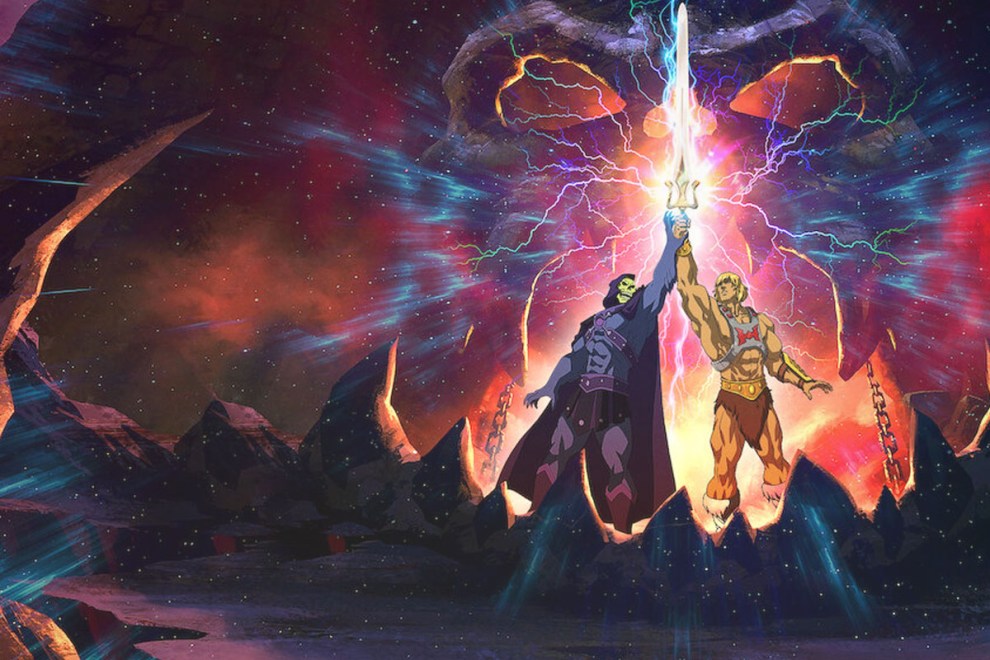 Masters of the Universe: Cast
This part of the series has a top-tier voice cast which includes Chris Wood who voiced He-Man, Skeletor voiced by Mark Hamill. Lean Headey as Evil-Lyn, Sarah Michelle Gellar as Teela, Liam Cunningham as Man-At-Arms, Diedrich Bade as King Randor, and Stephen Root as Cringer. New cast members in Part 2 include Method Man as Clamp Champ, Dee Bradley Baker as Savage He-Man, and Danny Trejo as Ramm Man.
The showrunner and executive producer of the show is Kevin Smith. Other executive producers of the show are Adam Bonnett, Christopher Keenan, Rob David, and Susan Corbin. The writers of the show include Marc Bernardin, Kevin Smith, Eric Carrasco, Diya Mishra, and Tim Sheridan.
Masters of the Universe: Trailer
If you aren't hyped about the series yet, check out the trailer below.
Masters of the Universe: More Updates
Part 2 of this two-part epic is a continuation of the original 1983 animated series He-Man and the Masters of the Universe which premiered on July 23 with the first five episodes. In Part 1 He-Man and Skeletor were seen fighting fiercely and were seemingly killed in the battle. But it isn't true, they are not dead yet. This part is about how Skeletor will rise to power again and He-Man gets stabbed again.