Factual based drama Manhunt returned to ITV for a brand new series on Monday night and viewers were certainly loving the chilling scenes that lay ahead.
Martin Clunes, who played DCI Sutton on Monday night, was the talk of town on social media. Fans praised his portrayal.
Twitter users took to Twitter to share their opinions. They sang the praises of the actor while acknowledging that he is the right actor for the role.
One fan penned: "Watching #Manhunt hooked. As I knew I would be. Martin Clunes is excellent as Colin Sutton, as he was in the first drama based on his cases."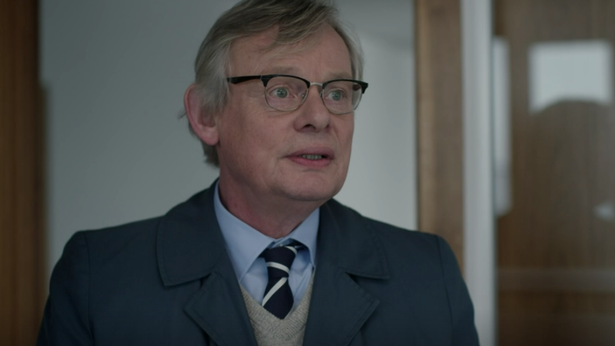 Another said: "Really enjoying Martin Clunes performance in this. Such a versatile and talented actor."
A third commented: "Just watched the first episode of the new series of #Manhunt. Promising start but more to the point .. what an absolute national treasure Martin Clunes has become."
"Caught up with series 1 of Manhunter and now watching series 2. Absolutely fascinating. Great performance from Martin Clunes. Very understated but fascinating," a fourth added.
Meanwhile another viewer penned: "Seen Martin Clunes in a lot of stuff since Men Behaving Badly but this detective in #Manhunt is easily his best role."
The new series of Manhunt The Night Stalker follows the real life story of the police pursuit of a serial burglar and rapist, whose 17-year reign of horror left thousands of elderly people across south east London living in fear.
Ed Whitmore wrote the dramatized portrayal, which is also based upon Colin Sutton's diaries.
Manhunt's original series premiered in 2019.
Speaking about the new series, executive producer, Philippa Braithwaite, said: "We are very pleased that ITV have given us the opportunity to dramatise another important case that Colin Sutton was involved in just before his retirement from the force.
"This inquiry has a very different emphasis to the Bellfield case; the victims were elderly and the crimes were unsolved for many years.
"The drama explores how Colin came late to the inquiry and helped solve it in a matter of weeks, taking an incredibly dangerous serial rapist off the streets."