West Ham fans gave Jesse Lingard a warm welcome at the London Stadium as he returned with Manchester United.
He scored the winner in the first half against the side he was on loan for half of last season.
In the first half, the Hammers led through a deflected Said Benrahma strike. Cristiano Ronaldo then equalized.
Despite taking the lead in the 89th minute, the final moments of the game were still tense for the visitors, as David Moyes' side were awarded a penalty after a Luke Shaw handball.
David de Gea continues his heroics to save Mark Noble's spot kick. Noble had originally come off the bench to take it.
Lingard received a positive reaction from West Ham fans before he left the bench. They were trying to lure him back to the club.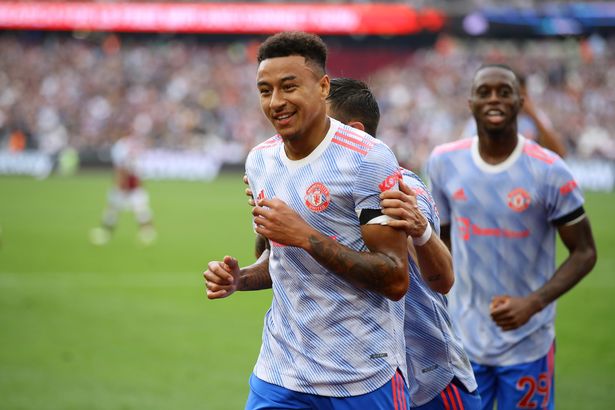 They chanted: "He wants to come back, he wants to come back, Jesse Lingard, he wants to come back."
There was also a huge round of applause for him as he made his way onto the pitch.
The 28-year old Lingard acted with equal respect after scoring the winning goal. He raised his arms and celebrated in a subdued manner.
Lingard's career was revived last season at The Hammers.
He scored nine goals in 16 games and assisted three more, leading the club to a Europa League place.
Is Jesse Lingard a Manchester United player with a long-term future? Please let us know your thoughts in the comments section.
West Ham were interest in bringing him back to the capital, but United were not willing to sell during the summer.
Lingard has scored two goals in his three Premier League appearances, which makes him an attractive option as a bench player.
His loose back pass gave Young Boys a 2-1 victory.