Money Heist a Spanish crime drama series which is also known as La Casa De Papel is going to return with its fourth season. The fans of 'La Casa De Papel' are very excited and really looking forward to seeing what the makers bring up with the fourth season. The crime drama series 'La Casa De Papel' was created by Alex Pina back in 2017. The third season of the series was concluded in July 2019.
The previous seasons of the show were very popular. The story got praised by the critics for its sophisticated plot, the acting of the actors, and some other factors too. It is one of the most-watched series on Netflix, which is one of the reasons for the remake of the fourth season.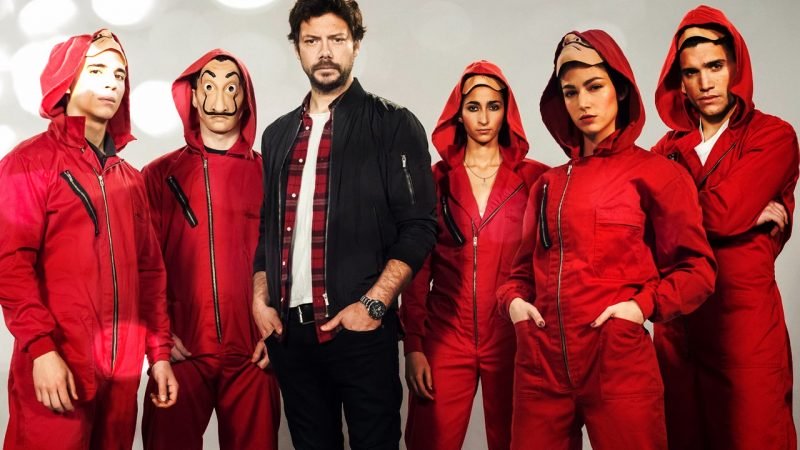 'Money Heist' Season 4 Release Date
'Money Heist' or 'La Casa De Papel' Season 4 is going to release on April 3, 2020.
'Money Heist' Season 4 Plot
The eye-catching editing of season 3 has left everyone in dark. While Season 4 is expected to pick up the story and it will probably answer all the questions that were raised in Season 3. Most probably season 4 will focus on the struggle of the team and continue to show their efforts against police to escape the bank. The teaser of the show was released with a tagline "Let The Chaos Begin."
'Money Heist' Season 4 Cast
Úrsula Corberó as Tokio, Itziar Ituño as Raquel Murillo, Álvaro Morte as El Profesor, Pedro Alonso as Berlín, Miguel Herrán as Río, Esther Acebo as Mónica Gaztambide, Darko Peric as Helsinki, Mario de la Rosa as Suárez, and many others include the cast of the 'Money Heist'.