One of India's most famous TV faces is set to make his comeback to the films. Kapil Sharma's latest movie Swigato is going to be released in India. At this juncture, we thought of you letting you know all you need to know about this film.
Zwigato is a social drama film directed by Nandita Das, known for her movies Firaaq and Manto. She is also an actress who acted in numerous films. Zwigato stars Kapil Sharma and Shahana Goswami in lead roles along with Tushar Acharya, Kishor Kumar Swain, and others.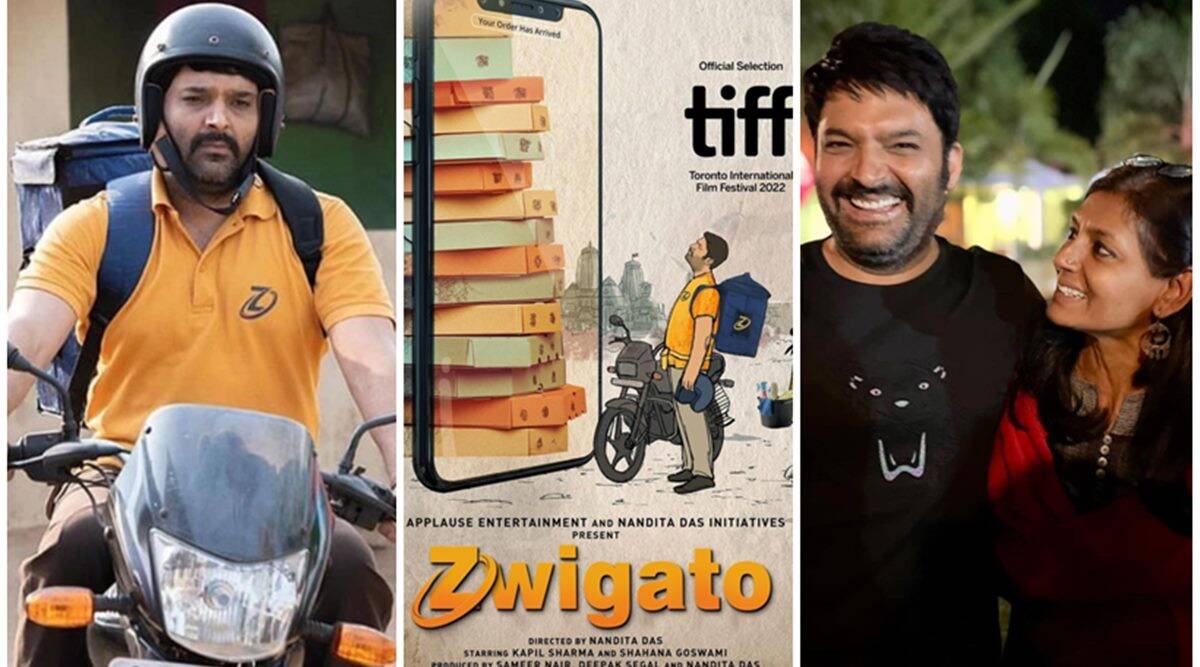 Written by Nandita Das and Samir Patel, Zwigato was screened at the 47th Toronto International Film Festival (TIFF) and 24th Busan International Film Festival (BIFF) before it reached the Indian audience.
Zwigato Release Date
The makers have yet to make the official announcement about the film's theatrical or OTT release. However, it is also reported that the film might have an immediate OTT release on some platforms. Applause Entertainment and Nandita Das Initiatives present the film.
Zwigato Plot
Zwigato tells the story of an ex-factory worker who loses his job due to the pandemic and becomes a food delivery executive. How he survives running behind ratings and incentives and how his wife tries to support the family make up the rest of the plot.
Zwigato Trailer
The trailer of the film was released on September 19th. The trailer received many encouraging comments praising the film for capturing the lives of invisible ordinary people hidden in plain sight. Check out the trailer of Zwigato: