At just shy of 108 two Japanese sisters have become the world's oldest identical twins.
Guinness World Records confirmed Umeno Sumiyama and Koume Kodama as the oldest identical twins when they hit 107 years and 330 days.
They announced their announcement yesterday (20 September) during Japan's Respect for the Aged Day.
According to Guinness World Records, they were the first Japanese sisters to claim the title. They beat Gine Kanie and Kin Narita who were aged 107 and 175 respectively.
Umeno and Koume, who were born November 5, 1913, had nine siblings.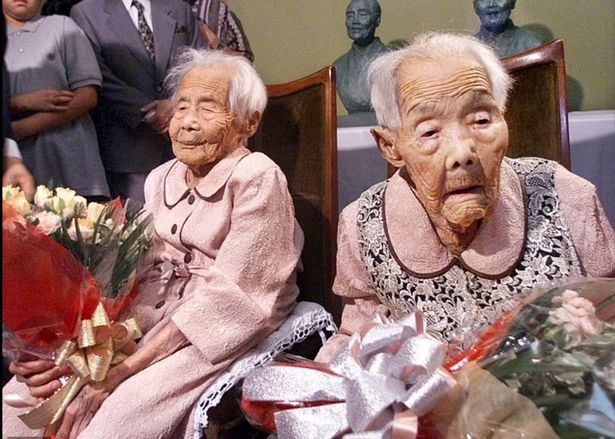 They grew up on the island of Shodoshima in the west of Japan. After their primary school split, Koume moved to Kyushu as a maid to start her own family.
Koume moved to Kyushu with her husband, while Umeno began her own family in Shodoshima.
They didn't see each other again until 70 when they began to go together to the Shikoku Temples.
They have also previously recalled the difficulties of their childhood, during a period of Japanese history when children of multipe births were harassed.
The Japanese record holders of the past had been made famous during the 1990s. Umeno and Koume's family said that the couple often joked about claiming the title.
Their certificates were sent to the two nursing homes they now reside in. Guinness stated that Koume's memory has become hazy with age and that her family was convinced that she had won the award.
They added that Umeno was in tears when she got hers.
Japan is home to 29% of the population who are 65 years or older. It also has the fastest aging population in the world, with 86,510 centenarians.
Tanaka Kane (118 years old) is also a resident of Japan.
For the latest breaking news and stories from across the globe from the Daily Star, sign up for our newsletter by clicking here.