An interesting new undercover agent mystery is about to show its face to the global audience. "In From the Cold" is a treat to those who love the thriller genre. Netflix continues to create and acquire foreign-language content, with one of the latest projects being "In From The Cold". Here's what we know about the upcoming Russian spy thriller.
In From the Cold: Casts and Plot!
"In From The Cold" is directed by Ami Canaan Mann (Cloak & Dagger) and Birgitte Starmose (Darling) and written and executive produced by Adam Glass (Supernatural).
Margarita Levieva leads the show as Jenny Franklin, a single mother who "finds her life turned upside down when the CIA forces her to confront her long-buried past as a Russian spy — the product of a secret KGB experiment that endowed her with 'special abilities" (via Deadline). The actor, who was born in Russia and speaks the language fluently, previously played a similar character in NBC's "Allegiance."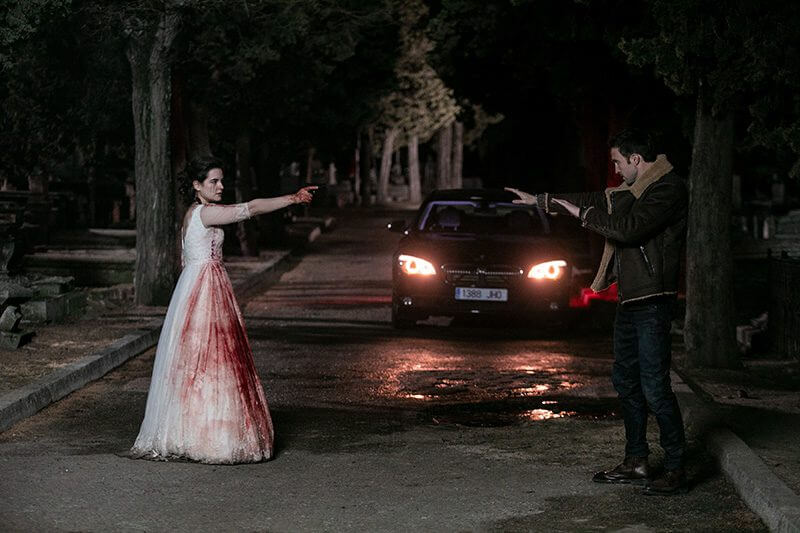 With an eight-episode order, "In From The Cold" will focus on Jenny Martin (Levieva), "a bioengineered Russian agent" who has put her past behind her and started a comfortable suburban life in America. However, when she visits Europe with her daughter (Fleming), she suddenly finds herself grappling with dark secrets from her old life.
"After a mysterious string of manic and murderous incidents suggests someone with her exact abilities is targeting innocent people, Jenny is forced out of hiding to stop this villain or risk losing the family and new life she has built," explains Deadline.
In From the Cold: Release Date and Trailer!
The official trailer of "In From the Cold" is not out yet. But you can check out Margarita Levieva's view on acting and her journey to become an actress here:
In January 2020, they announced, "In From The Cold" with production set to begin in Spain in March 2020. However, the pandemic delayed it. So, "In From The Cold" will be available for streaming on Netflix on January 28, 2022