By now, every business should know the importance of a good online presence. According to Google, 97 percent of customers search the web for local businesses. In fact, over 75 percent of people are shopping online at least once a month. While more customers choose to shop or browse online, it makes sense that your business should have a strong online presence.
Without it, businesses risk losing key opportunities to drive traffic, generate interest, and convert it into sales. So whether you want to 
run a successful online business
 or a thriving brick-and-mortar store, building a strong online presence for your business is one of the best marketing moves you can make.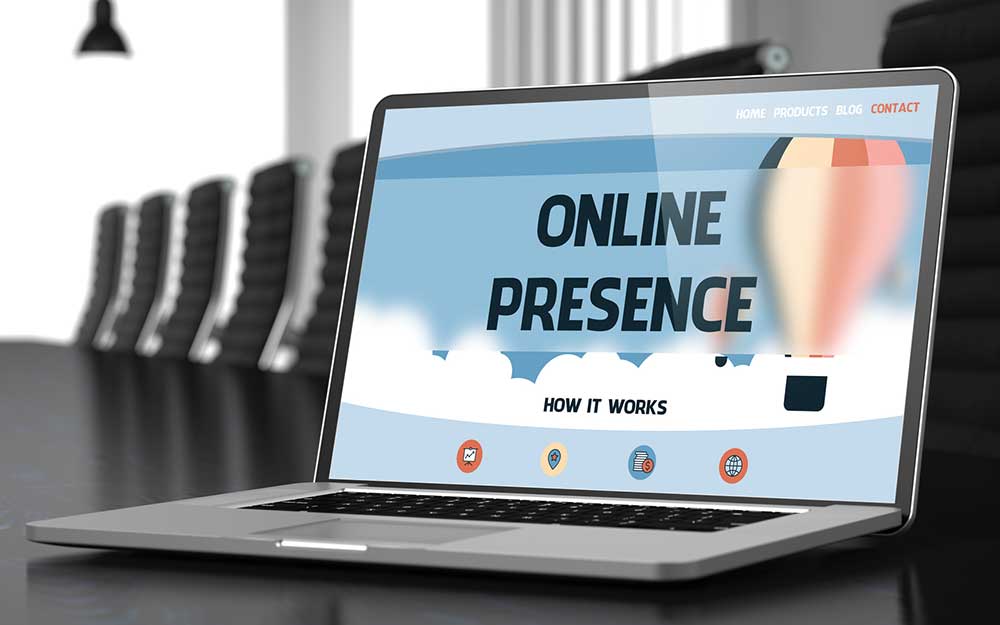 Pick The Right Platforms To Cultivate Your Online Presence
Before you can build a strong brand presence, you must first decide on the kind of presence you want – and the places you want brand visibility. Often this is determined by the platforms that are preferred by your intended target audience. This is where market research and demographics come in handy. One needs to
Analyse Market Trends
.
For instance, 25 to 34-year-olds are the largest advertising demographic on Instagram, followed by 18 to 24-year-olds. The largest audiences are located in either the U.S., Russia, Brazil, or India. Almost half of these users are also Tik Tok users, highlighting their growing preference for video platforms. Be clear on who your audience is, their preferences, and their habits. This will help to guide you on the best places to focus your brand-building efforts.
Have A Strong Visual Strategy For All Platforms
Customers react to visual content. It is known to drive traffic, increase lead conversion, and capture audience attention. Visual content also has better-staying power. In a study by Brain Rules, participants retained 65 percent of information three days later when paired with an image. Without an image, they only recalled 10 percent of that information. So if you want to
create content that is beneficial and useful
 to consumers, one of the simplest ways is to make your branding content visually inclusive from the beginning. Alternatively, brands can also repurpose their previously written content into video-optimized content by adding imagery or infographics.
The Content Marketing Institute recommends making your text content more digestible and memorable by either aligning your visual content with your content marketing strategy or sticking to the rules of design and imagery. Avoiding the trap of cluttering your content with clashing color schemes or too many images is also important. When choosing visual effects like content colors, stick to your branding guidelines, and preferably your brand colors. To evoke positive emotions from viewers, do your homework on color and branding effects. For instance, red is seen as a color of power, while blue tends to evoke trust. Both are often cited as popular colors that increase sales.
Keep Your Content Consistent, Relevant, And Synchronized On All Platforms
Consistency is also important in building a strong presence. Brand consistency is seen as a trait of reliability by customers. When it comes to content consistency, begin with your business website. Your business website is often the first point of contact for customers through search engine results, so it is important that the branding on your website flows well and is harmonious. This includes ensuring that your business logo, website landing pages, color scheme, and business blog are all supportive of a uniform theme.
On other platforms like social media, keep your schedule regular and in line with your brand guidelines. Your color scheme, posting style, and brand tone should also align with what is displayed on your website. Find a balance when choosing when to post content on social media. Capitalize on all formats to reach a wider audience, and remember to take note of what your viewers respond to or ask for. For instance, Instagram has the live and reels feature, which can be used to add video content to your brand's social media, mixing it up from written posts.
Creating a brand presence centers heavily around knowing your audience and what they want. Spend time doing your research and crafting a branding strategy that not only represents who you are as a brand but is aptly positioned to appeal to those you want to see it. There are hundreds of ways to build up your online presence as a business, but this is how you begin creating a strong foundation when it comes down to it.