Hotmail Login: Those who lived in the golden era of pop culture and acid-washed jeans would feel nostalgia when they hear of Hotmail. Hotmail was launched in 1996 as one of the first webmail services along with Yahoo! Mail. It still functions to date as one of the widely used email services after getting a whole new revamp with added functionalities.
The Hotmail webmail service now functions under the name of Outlook after being acquired by Microsoft in 1997. Some might even be familiar with MSN Hotmail, part of Microsoft's many Internet services and apps.
Let's get more into the webmail services and other information about Outlook, previously known as Hotmail.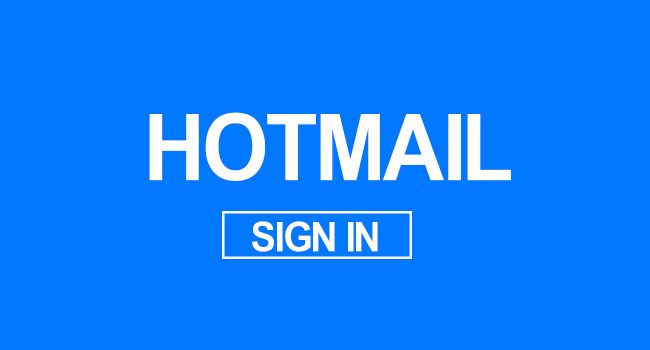 Creating your Hotmail ID at Outlook.com
This popular email service still has old Hotmail users having email addresses with @hotmail.com or @live.com. After acquiring and renaming by Microsoft, users will get an email address with @outlook.com. However, nostalgic fans can create a new email address with the old @hotmail.com.
Outlook now functions as a personal web services manager app that contains an email service, a personal calendar, a contact listing, a task manager, and even online access to various Microsoft Office tools.
The steps to creating a personal online account at Outlook are pretty simple compared to the number of functionalities it provides. This guide will walk you through the steps required to create and access your personal Outlook online account.
Requirements:
You require a laptop, desktop, or smartphone to create and access your Hotmail online account.
A stable internet connection is required for navigating through Outlook.com.
You require a Hotmail email address to login into your account. If you do not have one, follow the instructions below to create your Hotmail account.
How to create a Hotmail account?
The Outlook web portal is created to be accessed through multiple URLs such as outlook.com, hotmail.com, or live.com. This is very convenient as users who have different email address domains do not have to get confused about which site needs to be accessed to log in to your email address.
The following steps will guide you on how to create a Hotmail login account:
To make your personal Hotmail account, visit the Outlook homepage at http://hotmail.com.
Click on the blue 'Create free account' button present on the startup screen of the webpage. This will redirect you to the Create Account page.
Enter the username segment of your email address. It has to be unique and available for use. So keep changing it in case it is unavailable.
You will see a drop-down menu on the right side, which is the domain part of your email address. Here, you can select either one of the options given. But for those who want to create a Hotmail account, click on the drop-down menu and select 'hotmail.com.'
Click 'Next.'
On the 'Create Password' page, enter a password that you will be using to log in to your account and click 'Next.' (Password must have at least eight characters and contain at least two of the following: uppercase letters, lowercase letters, numbers, and symbols)
Enter and submit your First name as well as your Last name.
Select the country/region and your date of birth. Click 'Next.'
You must solve a mini-puzzle to prove you are not a robot. Proving your innocence will complete the registration process and bring you to your new Hotmail account.
Logging in to your Hotmail account
Once you have created an online account on the Outlook portal, you can easily access your Hotmail login account anywhere on any device. Here's how:
To log in to your Hotmail account, visit the sign-in page at login.live.com.
Enter your Hotmail email address and click on 'Next.
Enter your password.
Click on 'Sign in' to access your Hotmail account.
What to do if you have forgotten your password?
You could easily forget your password, mainly if you haven't accessed an account in a long time. In such a case, you can always reset your password by following these instructions:
To begin the account recovery process, visit the sign-in page at login.live.com.
Enter your Hotmail address and click on 'Next.
Click on the 'Forgot password option.
Enter your Hotmail address and an alternate email address on the Recover your Account page.
Complete the CAPTCHA and click on 'Next' to reset your password.
Apps to access your Hotmail login account
If you regularly use your Hotmail account and want constant access to its features and resources, you can always download the Microsoft Office app on your PC and mobile device.
For Windows Pc users:
Download the 'Microsoft Outlook app from Microsoft Store.
For Android users:
Download the 'Microsoft Outlook app from Google Play Store.
For iOS users:
Download the 'Microsoft Outlook app from Apple Store.
Benefits of having a Hotmail login account
Users have a free Outlook email and calendar integration.
Detailed information of your contact list members.
An inbuilt task manager.
Users gain free online access to Microsoft Office tools such as Word, Powerpoint, Excel, Onedrive, and more.
App compatibility, where you can access all your emails and schedules in the palm of your hand.
Users will get 15GB of free storage on Microsoft's cloud, Onedrive.
Real-time online backup of data being stored through your Hotmail account.
Xbox players can now log in to their consoles using this account, where all their game data will be stored.
Also Read: Yahoo Mail Login
For those long-time fans of the Hotmail.com domain, the possibility of creating your email address under your favorite part still exists. So all you can do is get your Hotmail login account and avail yourself of all the free resources that come with it.