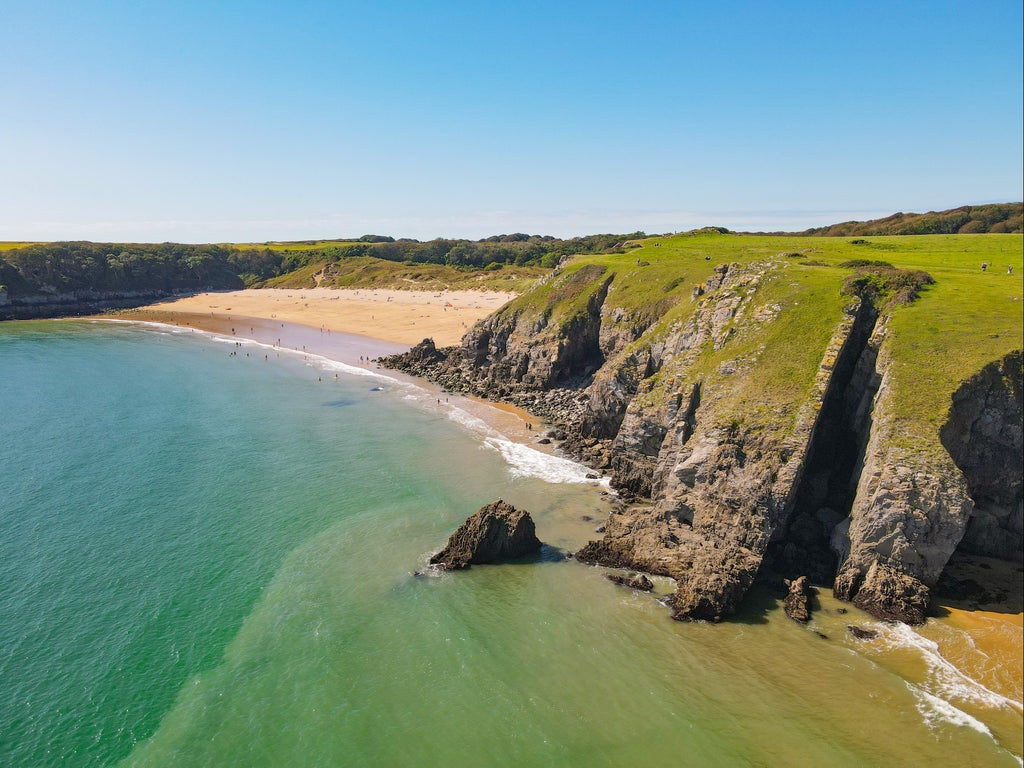 A hotel in Pembrokeshire, UK has put a £200 ($270) membership fee in place after becoming a hot spot for Instagrammers and sunset selfies.
Angus Bell, owner of The Druidstone hotel in Haverfordwest, told the BBC: "It just got too much" after the surge of holidaymakers heading to the likes of Wales due to Covid restrictions.
"My guests were having to wait 45 minutes at the bar to get a drink and a lot of the local people would avoid us in the summer because we were too busy."
The former home, located along the Pembrokeshire Coast Path, was renovated into a 10-bedroom hotel by Angus' parents in 1972. "We could have gone down the route of having a second bar, but we don't want to be a pub, and I didn't like walking into my garden to find 60 people there that I didn't know," he told the news outlet.
Following in his parents' footsteps, Angus and his partner Beth Wilshaw took to their website in a statement to re-introduce the fee:
"After years of discussion, we have decided to return to the good old days of The Druidstone Club.
Sign up to our free Indy100 weekly newsletter, The Viral Democracy
"The reasoning behind this is much the same as when Jane and Rod made that same choice, back in the Dark Ages – it's about wanting to make sure that we look after the people who are the heart of this place. The Dru Crew."
However, the membership has caused a clash on Tripadvisor – some of which have branded the hotel "an elitist club."
"This place is an elitist club, I didn't realise places like this still existed," one commented, "Unless you are one of their members, paying an annual fee to be in the clique, you will be treated like a second class citizen."
"Elitist place, don't even bother going", another user titled their review.
Others, however, believe that the membership is a good move and the couple "should be applauded" for "protecting the unique atmosphere of the Dru" and "not chasing the cash like most businesses."
"I am not an 'elitist', just enjoy the place, much better with the wind howling outside in the depths of Winter", they added.
Another described the hotel as "fantastic" with "really welcoming staff." "Avoid corporate-feel hotels & enjoy the views & vibe. The owners have reinstated the original members-only rule in the bar, which means guests can enjoy the space without a scrum."
Indy100 has reached out to The Druidstone for comment.