Hawkeye Episode 6 has been released on Disney Plus and it was the longest episode in the season with a runtime of 59 minutes. At the end of episode 6 of Hawkeye Season 1, the fans get a new Hawkeye for the female Hawkeye named Kate Bishop, and finally, we have Kingpin in the Marvel Universe. But you must have noticed that when Maya shot King Pin we just heard the gunshot but the body of King Pin or battle between him and Echo (Maya) have not been shown. So, it's still a mystery that what really had happened to King Pin.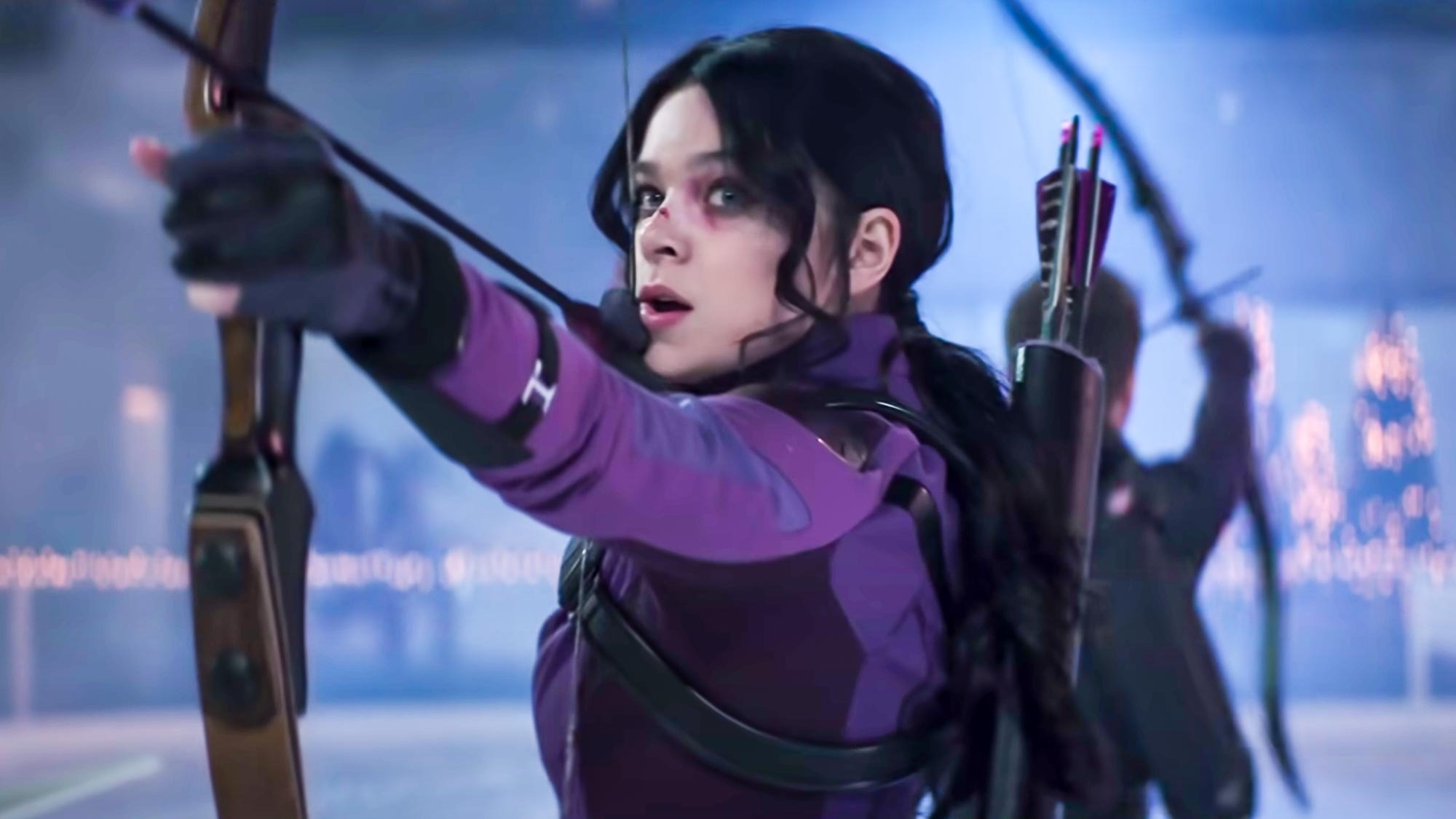 I almost had got goosebumps when  I saw King Pin (Vincent D'Onofrio) in the first scene of the Hawkeye Episode 6, all the memories of him from Daredevil and his dialogues about "New York is my City" was enough to indulge myself in the nostalgic memory lane of Daredevil. We all know he is one of the most emotional antagonists of Marvel Cinematic Universe, I mean if you have seen the Marvel's Daredevil series which is available to watch on Netflix. In the MCU he was running some type of drug and another illegal cartel in New York with the help of the Tracksuit Mafia Gang and businesswoman and man like Eleanor Bishop. And at last, his empire was destroyed by Clint Barton and Kate Bishop. But what could have happened to him at the last when Maya understood that he is the man who had killed his father and shot him.
Hawkeye Episode 6 was all about creating new a Hawkeye
I think the whole Hawkeye series along with episode 6 of the show was made to create a new Hawkeye so that she could join the team of New Avengers in the coming future. Clint Barton has nurtured her a pure disciple of him and he knows she is ready to become a hero know, which we got to know when he gave her his arrows during the last fight scene with the Tracksuit Mafias.
The bonding between Kate and Hawkeye has grown up since the episode first. As in the Hawkeye Episode 6, we get to know that he has accepted as his partner and he will not leave her alone in the last battle of her between her mother Elanor Bishop, King Pin, and his step-father. And in the mid-credit scene when Hawkeye went back to his family on Christmas Day which he had promised his children in the first episode of the season, he took Kate too on a festive day. Clint might have done that because Kate was also been there with him on the evening when Clint was alone and missing his family in New York while helping Kate to fight against the tracksuit mafia and others.
All the events and chemistry between them shows the love and affection as the teacher and disciple between Clint and Kate show, From now I think Kate will be trained to be a Superhero without the powers like Clint at his home and later she will become the Female Hawkeye in the upcoming movies and TV series of Marvel. Kate might come back in the stand-alone TV series of Echo and their fight would be exciting to watch.
Is Kingpin Dead in MCU now?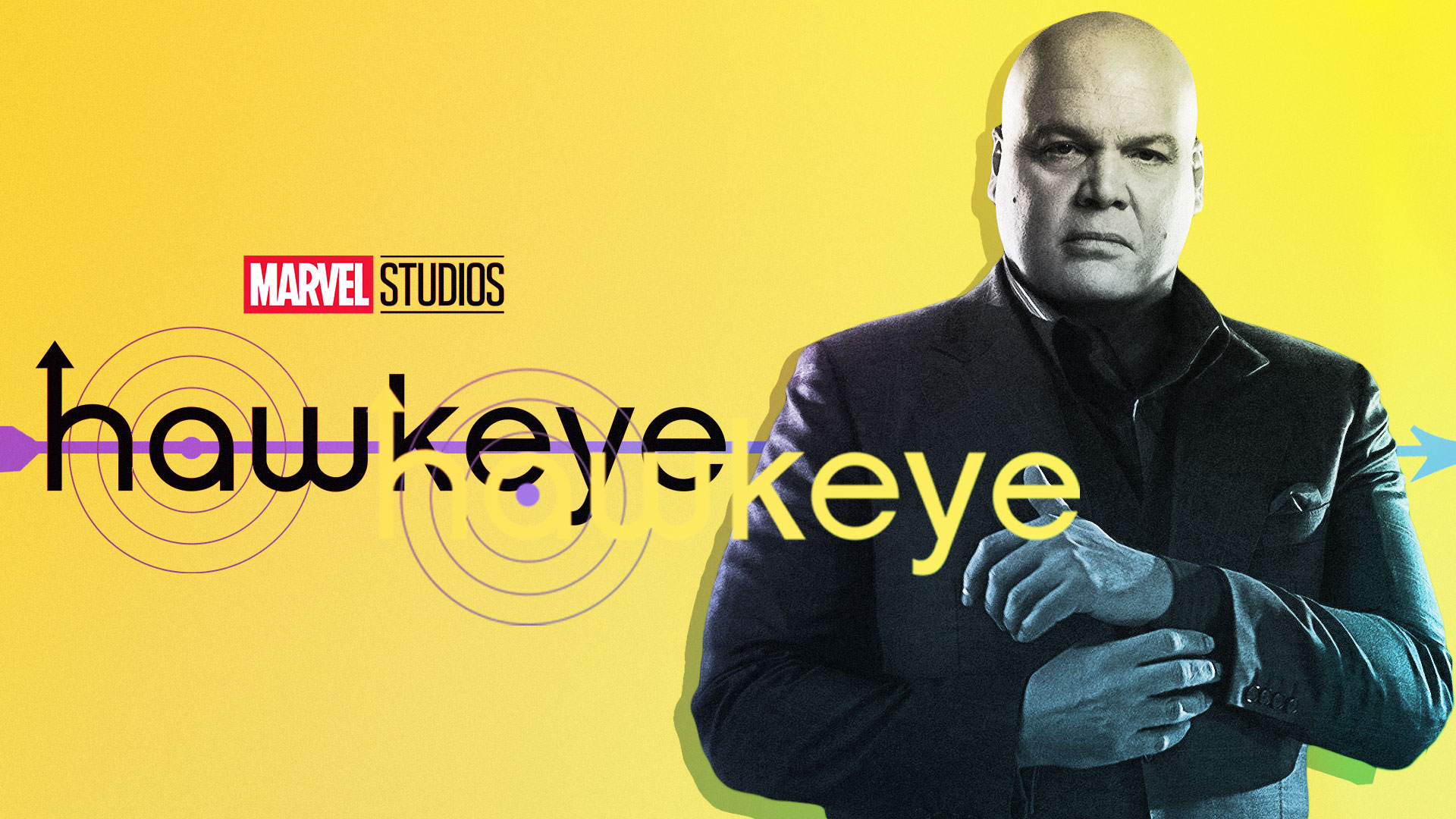 Being One of the most emotional yet deadly villains Kingpin, can not be dead as he has appeared just for one episode in MCU, Marvel would love to play with his character in the upcoming movies and TV series too. As we're not confirmed that he has been killed by Maya or not, we haven't seen his body yet. Maya or Echo might not have killed him as Wilson had always helped her from her childhood so she might have forgiven him for this time. So there is the possibility that he will come backing the upcoming TV series Echo, which will be a spin-off to Hawkeye. Means characters from the hawkeye will return in that series. Although the release date of the Echo has not been announced yet we can predict that it will be released soon.
Kingpin is also a prominent villain of Spider-Man's Spider-verse so we can see him in the upcoming Spider-Man movie too, which has been teased after the opening on Multiverse in the Spider-Man: No Way Home.
What happened to Maya Lopez aka 'Echo'?
As we see in the last of Hawkeye episode 6 Maya or Echo was in front of King Pin and was about to shoot him to take revenge for her father's death. Later we just hear the gunshot only. This means she could have forgiven King Pin and moved one to build her own empire. The back story of Echo has not been revealed in the Hawkeye rather Marvel has announced a spin-off series of Hawkeye with her name.
So she is still alive in the marvel universe and we will watch her with full abilities in the upcoming TV series.
Also Read Hawkeye Season 1 Reviews: Episode 6 was more than an MCU movie, teases Season 2
Hawkeye Season 2: What after Hawkeye Season 1? What will happen to Clint Barton?
Most of the fans must have questions about what after the Hawkeye Season 1 will be renewed for Season 2? and the answer is No! a Big  NO. As we all know Kate will be in the team of New Avengers and Echo has got its own TV show now so what will happen to our own Hawkeye aka Clint Barton?
The Season 2 of the show will never happen so we will not see Clint Barton in the hawkeye anymore, But we can see him in the Echo TV series as Kate could also be the part of the show and her attachment with Clint is really very good, so she could be seen getting training by him at his house.
Moreover, Clint can be seen in other TV series or movies of Marvel as he is one of the most prominent characters and oldest members of both Avengers and S.H.I.E.L.D, how could he be forgotten by the makers in Marvel, and Marvel Chief Creative Officer Kevin Feige has said once in an interview with Variety:
"These [Disney+] episodes will intersect with the movies in a very big way. It's a totally new form of storytelling that we get to play with and explore, It's the first long-form narrative that Marvel Studios has done — they'll be six episodes, eight episodes, 10 episodes with the actors from the films playing their characters. They'll be changing, evolving, growing in those event series, and then those changes will be reflected in their next film appearances. Some characters we've announced — like She-Hulk, Ms. Marvel, and Moon Knight — you will meet for the first time on a Disney+ show and then they'll go into the movies, but the MCU will now go back and forth."
So, it's confirmed that Kate will join the New Avengers team in the upcoming projects of Marvel and Clint could also be seen in various other projects of Marvel.