Fresh is an upcoming thriller-horror film that premieres in early March on Hulu. Sebastian Stan continues to embrace the weird with his roles. In this new horror film "Fresh", he plays a man with a peculiar appetite.
Fresh: Plot & Cast!
The story is universal: a girl is frustrated with life on dating apps until she meets a guy who stands out and they start a relationship. The less universal part is that this guy has some potentially dangerous secrets lurking in the background, and when she finds them out it might be too late. Come to think of it, that's also not that uncommon after all.
Written by Lauryn Khan (Ibiza), Fresh stars Daisy Edgar-Jones (Ordinary People) as Noa, a woman who just can't seem to catch a break on dating apps. After almost giving up on trying to find love, she meets the charming Steve (Sebastian Stan) in a grocery store. She is smitten after the first date and impulsively agrees to accept his invitation for a whirlwind weekend away.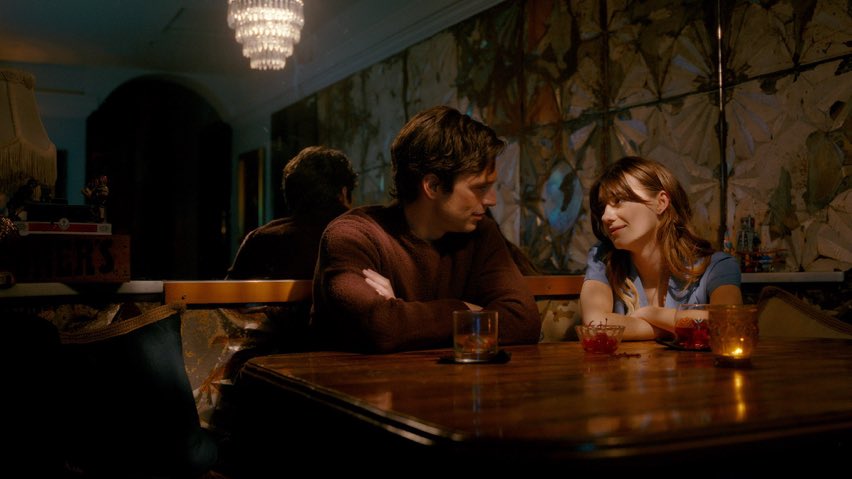 Accepting an invitation from a strange man is probably not something you want to do, no matter how charming the fellow. The horror kicks in once Noa arrives and she learns of Steve's particular dietary preferences. Yum, yum, yum! The first trailer for the film doesn't explicitly tell us he likes to eat people, but there is a pretty damning shot of a meat grinder.
The duo of stars is probably going to rake in a lot of spectators on Hulu: Edgar-Jones rose to prominence after starring in Hulu's Normal People, one the most critically acclaimed series of 2020. She was recently in Netflix's War of the Worlds. Stan developed a huge fanbase after playing Bucky Barnes in the Marvel Cinematic Universe. He was recently in another Hulu series and he also played one half of a somewhat different couple: Pam & Tommy. With Edgar-Jones, Stan and a twisted rom-com on the table, Fresh might end up becoming one of the must-see titles from the next month.
Fresh: Trailer and Release Date!
Check the trailer here :
Fresh, which marks music video director Mimi Cave's theatrical debut, premieres on Hulu on March 4.