Section 375 and Dream Girl were released across the country on Friday, this week. By the looks of it, both the movies have garnered a positive response from the audience from the first day and both the movies are having a good run at the box-office collection. 
The film lovers, as well as the fans, are completely startled and smitten from the storyline and premise of the film. On the first day, Ayushman Khurrana and Nushrat Barucha staring film have collected around Rs 9.5 Crores. By the looks of it, the film became the significant opener for Khurrana's career. On the other hand, Section 375 has collected around Rs 3 Crores on the first day.
2nd-Day Box-Office Collections of Dream Girl
On the second day, it is estimated that Dream Girl would collect around Rs 13 Crores. And this is because the film has got a significant response from the audience for its premise. It is also safe to say that the box-office collection of Dream Girl on Sunday will be massive.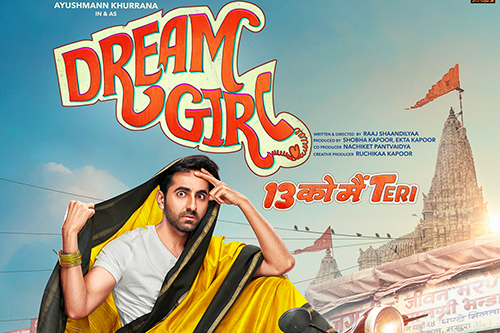 As far as the occupancy of the film is concerned, Dream Girl's average occupancy rate so far is around 90%. The experts are predicting that this will increase over the course of time.
2nd-Day Box-Office Collections of Section 375
It is estimated that Section 375 will collect around 4.5 crores. It is also very important to note that both films do not have any competition. Section 375 did hold its ground after it clashed with a completely entertaining film in the country. On the other day, Dream Girl has been hyped significantly across the nation.
In addition to this, both the films have a separate perspective and audience and that is why they are here to stay. The box-office collection of Section 375 is going to increase on Sunday as well. Until now, Dream Girl is in the lead.