Is he tired of his modern, oh-so-hectic life? How about stepping back to the 1950s? Yes, with Don't Worry Darling, now get ready to go back to the 1950s to experience a fantastic story. Finally, after a long, long wait, Don't Worry, Darling is here. So, where to watch it online? Here is all we know so far. 
Don't Worry, Darling Sneak Peek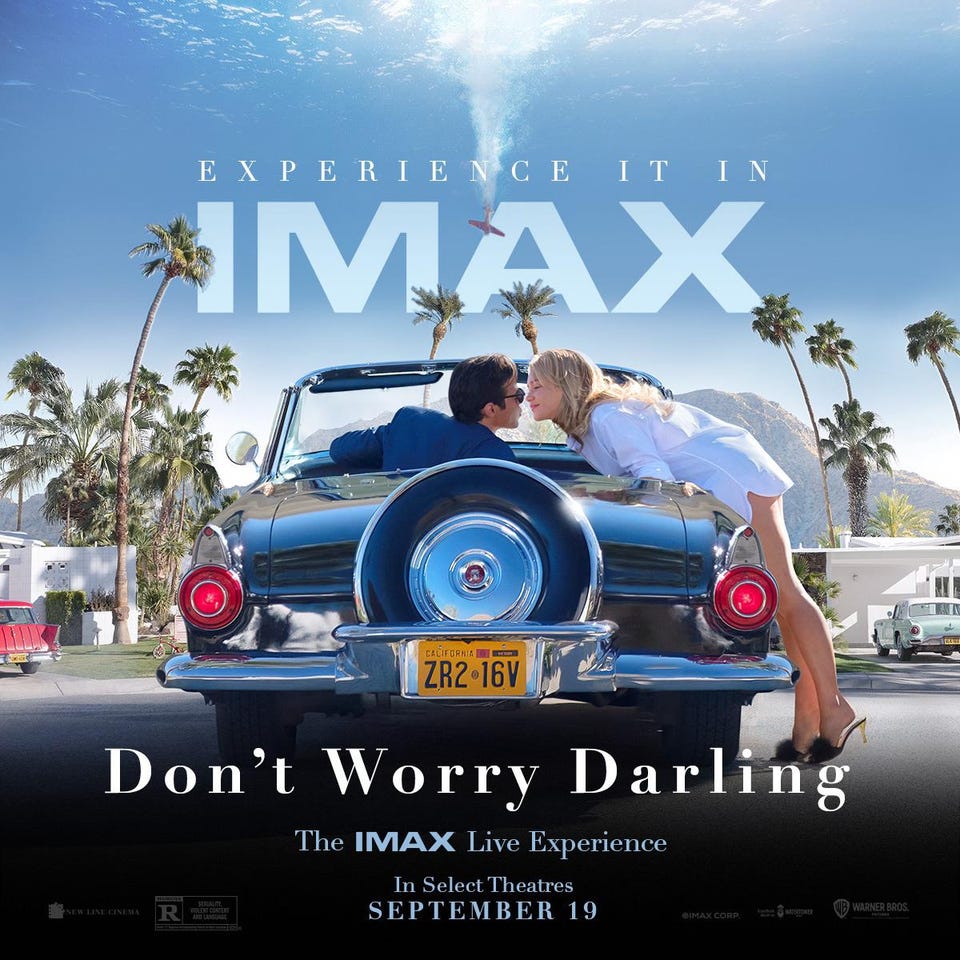 Don't Worry Darling Sneak is a must-awaited psychological thriller that revolves around Alice, played by Florence Pugh, and Jack, played by Harry Styles. The story follows this oh-so-beautiful couple settling down and enjoying a comfortable life in the town of Victory. 
While the life of Jack and Alice appears to be incredible and their bond seems unbreakable, a storm changes their life. Alice begins to see through the facade and gets shocked to see what life in Victory looks like. The movie is loaded with every element of entertainment. Don't Worry Darling has everything in its bucket, whether romance, thriller, or drama. So, Don't Worry, Darling is a must-watch for you if you are a fan of this genre. But how to stream it from the comfort of your house? Here is everything we know. 
Don't Worry Darling Is Out In The Theaters 
Don't Worry Darling finally debuted on the big screens on September 23. Tickets are available only, and you can enjoy a good time this weekend. 
How To Watch Don't Worry Darling Online?
As of now, there are no OTT updates for Don't Worry, Darling. Warner Bros. has not yet revealed the online release date for Don't Worry Darling. However, as per reports, the movie is expected to arrive at HBO Max after completing its theatrical run. So, Don't Worry Darling could be on the streaming platform by the second week of November. 
Stay tuned as we will be the first to inform you about the official OTT release date of Don't Worry, Darling.