Oscar De La Hoya and Dana White continued their feud on Twitter over the weekend.
White, the UFC President, and the "Golden Boy", have a reputation for shaming each other via media. However, their latest exchange was explosive even by their standards.
De La Hoya started the fight by questioning White's financial support for his UFC fighters. White then reacted by calling the boxing legend a "crackhead" and referring to him as a "crackhead". White also accused him, in an attempt to avoid his fight with Vitor Belfort, of pretending to be Covid-19.
De La Hoya was first critical after UFC 266, when Alexander Volkanovski won the main event and won his featherweight fight with Brian Ortega.
"Hey, Alex Volkanovski. You just won a brutal battle for the UFC and made 1/20 of what you're worth," De La Hoya tweeted. "Dana White, have some f****** respect for yourself and these fighters and pay these warriors what they deserve."
De La Hoya, 48 tagged Volkanovski, as well White in the tweet. But White's reply was very sharp.
"Shut the f*** up, you crackhead," He ranted. "Faking that you had Covid and robbing me of watching you get knocked the f*** out by Vitor Belfort. You should win an Academy Award for your hospital performance."
White was referring the September's boxing match between De La Hoya (44) and Belfort (44), which was postponed after Belfort announced that he was being hospitalized for Covid.
Is Team White your team or Team De La Hoya's? Please let us know your thoughts in the comment section.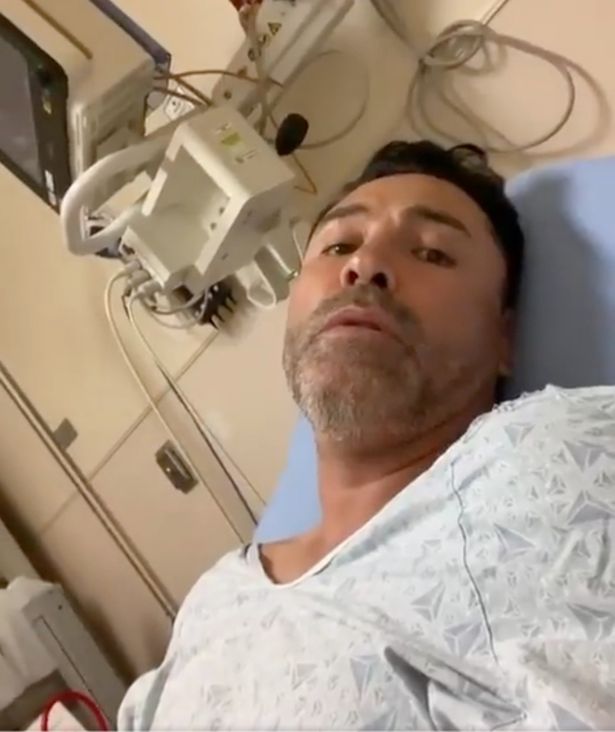 "That's all you got, Dana White?" he said, "You're accusing me of FAKING a virus that killed almost 700,000 Americans to avoid a fight?
"You pathetic piece of s***. You've never even laced up the gloves. You completely ignored my original point about underpaying fighters."