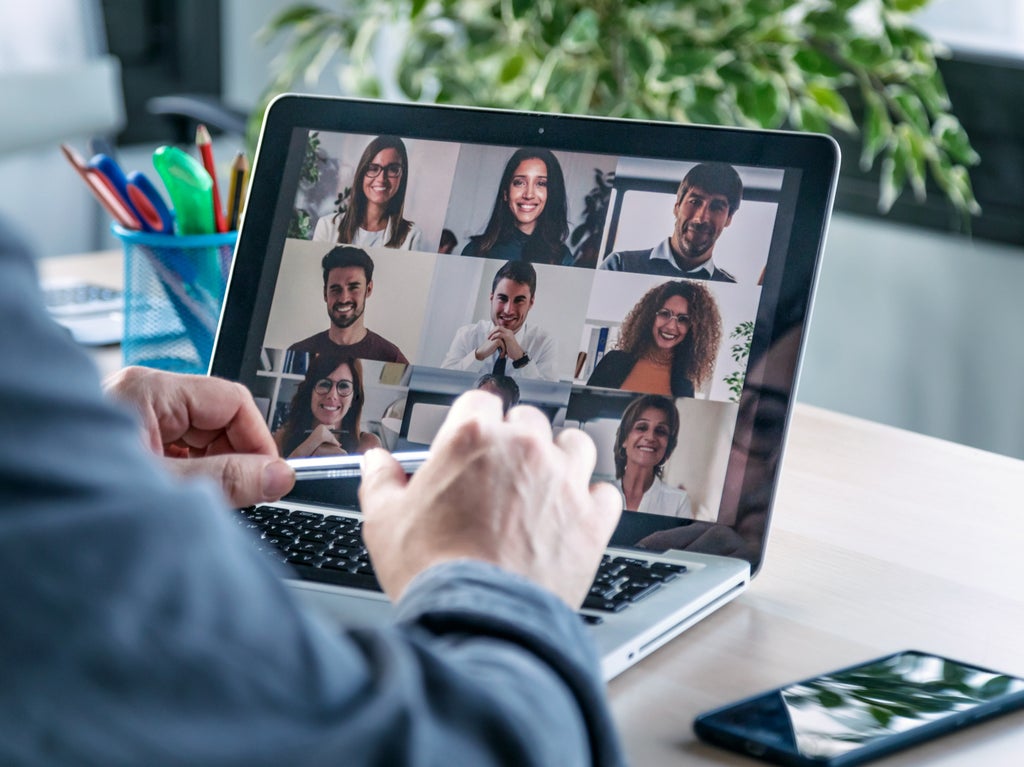 A company owner and boss has come under fire for a LinkedIn rant about people who want to work from home.
James Cox, who owns recruitment business Chelsea Personnel, claimed those wishing to continue working from home are "spoilt and entitled".
The way office workers work has changed dramatically since the outbreak of the coronavirus pandemic that struck the UK in March 2020.
To slow down the spread of the potentially fatal coronavirus, those who could do so were encouraged to work from home by the government.
Many people are now able to work from their homes, while others have switched to hybrid working, which combines WFH and in-office.
But, in his lengthy LinkedIn rant, Cox from Putney claimed that people want to continue working from home so they can "watch Loose Women" and "doss on the sofa".
Sign up to our free Indy100 weekly newsletter The Viral Democracy
Cox wrote: "I'm so sick and tired of hearing candidates tell me they want to 'work from home'. I've even found out that there is even an abbreviation for it now! WFH!!
"I've done this job for 15 years and before Covid, I had never heard anyone ever say to me that they want to work from home, the world experiences an awful pandemic and all of a sudden we're all entitled to work from home!!
"You want to work from home! So you don't have to get dressed at 6am? So you can save money on travel? So that you can watch Loose Women on your lunch break?
"I am so tired of hearing people tell me that they don't want to go forward for a role because it does not allow them to work from home!
"Come on everyone, let's pull together, stop the working from home nonsense and let's get Britain working again! Working from home so that you can feed the squirrels at 11am in the garden!
"As a nation it seems we have become spoilt and entitled and to be honest it screams laziness to me! You want to doss on the sofa with your laptop in your dressing gown/PJs!"
His comments were condemned by other LinkedIn users, who called his beliefs, "dated, old drivel" and "embarrassing".
One person wrote: "This is possibly the most offensive, small minded post I have ever seen."
Another said: "Laziness is quite the contrary. WFH allows me to do more in the two sometimes three hours I would be sat in a train. You may have your views and as archaic as they are, I wouldn't go labelling everyone lazy."
His company, Chelsea Personnel, has also received multiplied one-star reviews on Google with many people making reference to his working from home comments.
Cox maintained his comments despite all the backlash. "Unemployed people are turning down offers because they have to go into the office five days a week.
"I don't know what they're thinking, they're unemployed and have no income. They don't want to work in an office because their friend works from home.
"People say it's a better work life balance if you've got children or pets, they want to see their children in the morning or their sister can have their children at certain hours but deep down I'm just seeing a lazy mentality.
"People want to work from home so they can wake up later and not have to commute. We think because there's been a pandemic that we're entitled to not get the train. There's a difference between wanting and expecting."