It's the month of Halloween, and one of the leading figures in the Halloween season is Chucky, the evil doll that made its mark in the horror season. Before Annabelle or any other evil doll, it was Chucky, and the film series was hugely popular. Now the evil doll has returned with its show to terrify the viewers. It was created by Don Mancini and is a part of the child's play franchise. The show currently has a single season with just one episode released, with a runtime of 47 minutes. The show was released on 12th October 2021 and started streaming on USA network television. The show is serving as a direct sequel to the 2017 movie "the cult of Chucky."
Chucky season 1 episode 3 release date
The show was reported in development since 29th January 2019, and Don Mancini, who is also the creator of the original child's play franchise, served as the creator and executive producer of the series. Universal content production, which is a subsidiary of universal pictures, took the production of the show. From July 2020 to April 2021, various members were cast, and the filming of the series began on 29th March 2021 and concluded on 11th August 2021; it was filmed in Toronto, Ontario, Canada. The new episodes of Chucky will premiere on 19th October 2021 at 10 pm EST on two networks USA Network and Syfy.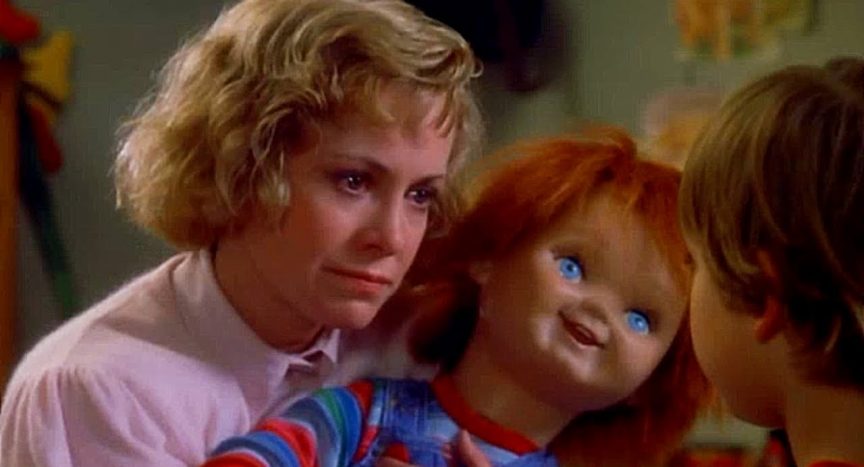 Chucky episode 1 & 2 recap
Jack Wheeler is a 14-year-old middle school student who buys a doll named Chucky from a yard sale; he believes it is for his personal use and wants to put the doll in a contemporary art project. However, Lucas, who is Jack's father, disapproves of him as he is gay, and Jack's cousin, brother Junior destroys his project during dinner to trouble him. Nevertheless, Jack hopes to sell Chucky, so he takes the doll to the school where Junior and his girlfriend bully him.
Jake meets one of his friends Andy Barclay who tells him about the history of Chucky and tells him that the doll is possessed by the soul of a serial killer named Charles Lee ray. Jake is afraid of the doll and throws it away, But the doll starts to follow her and goes to a talent show in Jack's school where the doll makes jack do a puppet act where it mocks Junior and his girlfriend who are expelled from the school. After an argument with his father, jack screams that he wishes his father was dead, and Chucky follows this order and kills him, after which jack is forced to live with Junior's family where Chucky plans to kill Junior's girlfriend.
Chucky season 1 episode 3 prediction
The next episode is titled "give me something to eat," and it will be a Halloween special episode where people in town will be in their spooky costumes. The entire village will be trick or treating each other, but the evil Chucky has eyes on someone who is the girlfriend of Junior Lexy. So Chucky wants to kill her, and will Jack be able to stop Chucky from doing so? At the same time Juniors, parents have a suspicion of Jack, and they think he is the one behind killing his father, so will Jack be able to convince them that it's not him but the doll Chucky, to know all the answers, watch the next episode of Chucky.
Chucky cast
Zackary Arther plays Jack Wheeler, a 14-year-old boy who buys Chucky the doll from a yard sale for his personal use.
BjörgvinArnarsona plays Devon Evans, Jake's crush and best friend.
Alyvia Alyn Lind plays LexyCross, Junior's girlfriend and one of the enemies of Jack.
Teo Briones plays Junior Wheeler, Jack's cousin who constantly bullies him with the help of his girlfriend Lexy.
Brad Dourif voices Chucky, an evil doll that was earlier a serial killer who transferred his soul into the doll before dying.
Alex Vincent plays Andy Barclay, who possessed Chucky the doll early and knows it is haunted.