Tom Hardy actor 'Capone' looks nothing like a gangster lifestyle movie. The film is the real and raw portrayal of the sick old "once-a-gangster" man. Unlike any other criminal-based thriller, there isn't a happy time in the entire movie, except maybe Thanksgiving dinner. There is no such thing as a "cool" or exciting scene, and at times it seemed more of a horror genre than a biography.
Plenty of movies have been made about Al Capone, but this one is different; it seems closest to reality. As confused as we were in the middle, the ending also left us in the middle of the road. The famous mobster Al Capone (Tom Hardy) still has his head in the clouds as the scene closes with a squeeze Tony (Mason Guccione) passes over Fonse's hand. Fonse (formerly known as Al Capone) is condemned by nature itself to endless suffering. The deadly mobster slowly dies from neurosyphilis.
The end of 'Capone' explained
Tom Hardy literally lived every second of the movie. The actor is so into the character that it convinces the viewer that he is actually Al Capone. The former mobster is rotting in his mental and physical handicaps. Although the movie left a lot of ends, it is complete. We are usually in Fonse's head. jonny (Matt Dillon) bleeding through the eyes after cutting is impressively uncomfortable. There are several scenes that Fonse only lived in his head, such as the party that ended in a massacre and more.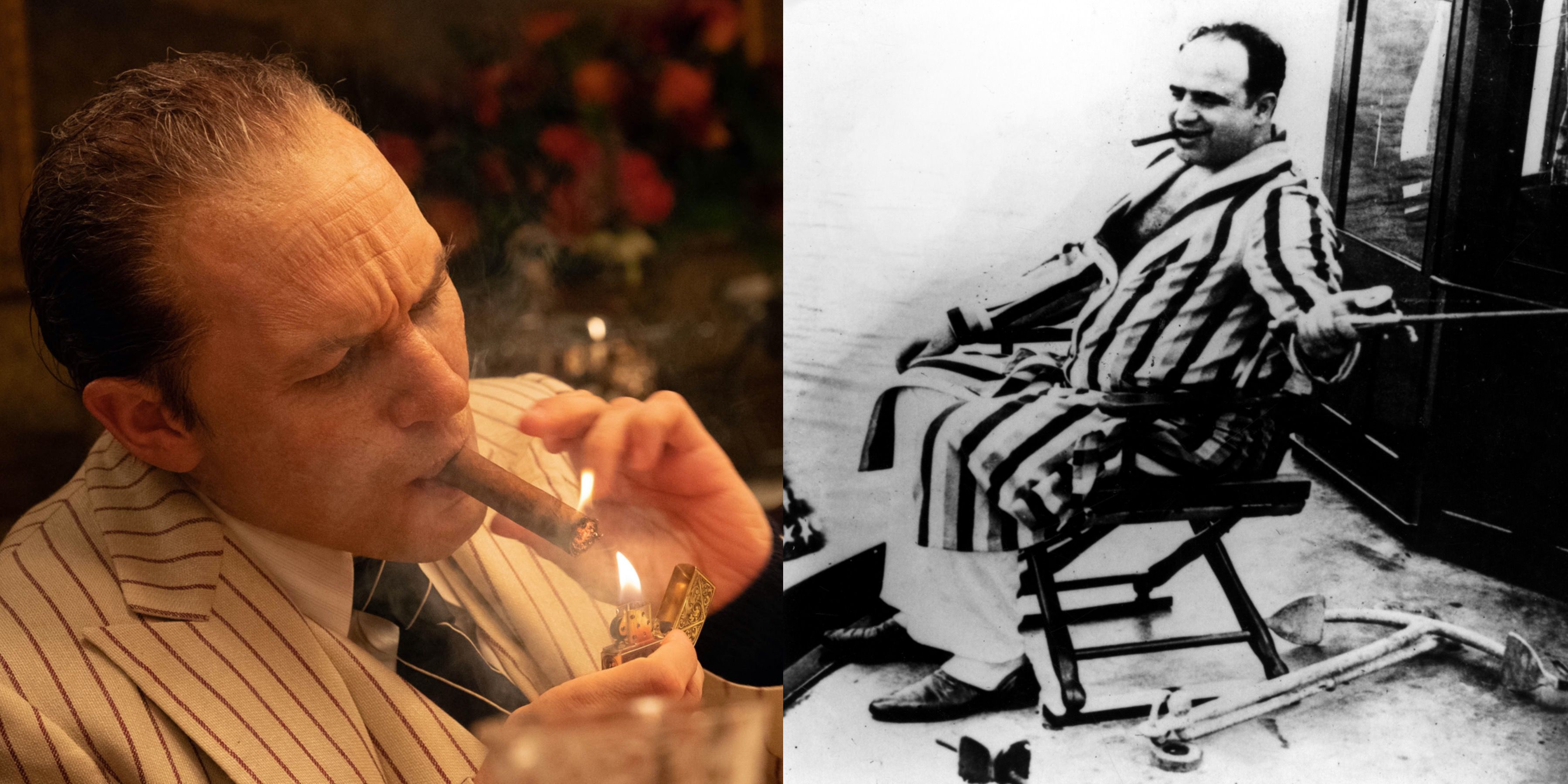 'Capone': Unnecessarily surreal, sometimes crude
The film is subject to putting viewers in the shoes of the former mobster, but it's too much to handle. Fonse seems to live a hell on earth, who could think that the powerful personality who once ruled Chicago will suffer such a bizarre end. He continues to hallucinate about the days when bloodshed was his daily thing. He struggles with a serious mental illness in which he even shoots many of his benefactors with his golden Tommy pistol. Fonse is forced by nature to face his sins until he dies. He cannot cry for help. He cannot find what is really happening and how much of it is just his imagination. Fonse is haunted by his past.
The real ending: the killer is left to rot
After the brutal shooting at his own house, Capone faces the yard as Mae leads Tony to his "father". Currently, Capone, known as Fonse, suffers from neurosyphilis, dementia and involuntary bowel movements. He is surrounded by everyone and yet he is alone. All his relatives change identities to start a new life with him.
Tony squeezing his hand is the last scene we get to see and ends the movie leaving behind the money Capone buried. It is said that the money was never recovered. No one could figure out where Fonse had hidden the money, it's as if his mind was the locker with the map of the treasure everyone around him was looking for. The deadly monster is now just an old crackhead slurping a carrot assuming it's a cigar.
All Gold No Treasure
There are several scenes where gold is seen. Young Tony also gets stuck with a golden balloon. An important minus is the painting in Fonse's bedroom. The painting has many golden balloons flying high, which can be considered a sign of the loss of glamor and wealth the old man once had. Capone's Tommy gun is also gold, which is kind of pointless because there's no point plating a gun out of gold. It seems to be an unreasonable obsession on the part of Capone.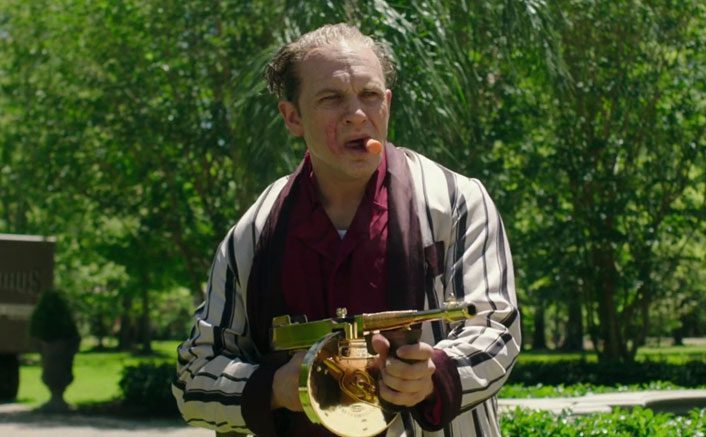 Somehow what you give comes back to you. The movie ended, but the monster in the diaper suffered to its last breath.
.