Fans of crime thriller and romcom films will be happy to know that Brazen is coming very soon! The Netflix original film that features a murder mystery as its premise combines the best of the two genres into one action-packed movie. The movie focuses on a detective coupled with a writer. As they attempt to unravel the secrets behind a shady murder, sparks fly between the two, and a romance begins to blossom. The investigators will have to dig up the true meaning of the events while navigating their relationship. Thus the premise is relatively fresh and exciting. Alyssa Milano plays the main character of novelist Grace McCabe. The film is based on the original material of "Brazen Virtues," a mystery book by Nora Roberts. Read on to find out everything we know about the film so far, including the release date!
Brazen: Plot and Cast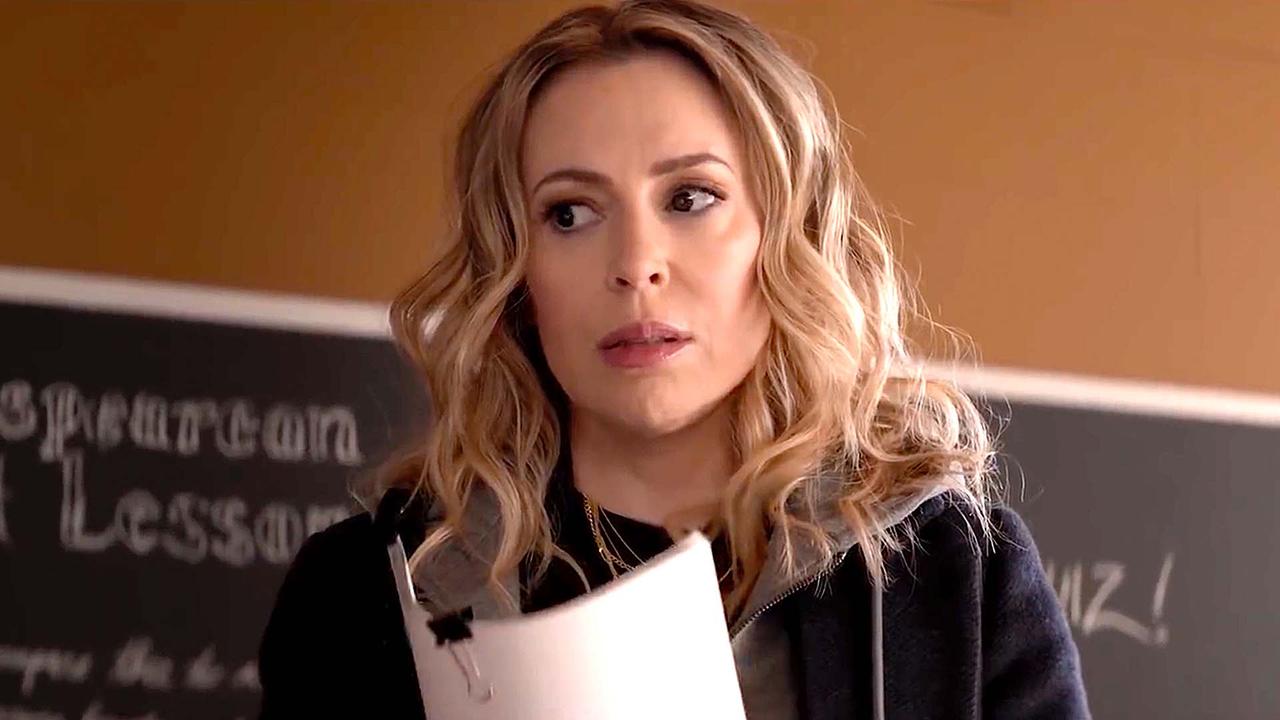 The official synopsis of the film, as seen on Netflix, reads as follows:
After a demanding book tour, superstar mystery novelist Grace McCabe (Alyssa Milano) decides to visit her sister, Kathleen, who's embroiled in a custody battle after a bitter divorce. Arriving in D.C., Grace is shocked to find Kathleen living in a run-down neighborhood and, hoping to afford a hotshot lawyer, supplementing her meager teacher's salary by moonlighting as a phone sex operator.
According to Kathleen, Fantasy, Inc. guarantees its employees ironclad anonymity. But Grace has her doubts—which are confirmed one horrifying cherry-blossom-scented night when one of Fantasy, Inc.'s operators is murdered. As Grace is drawn to help solve the crime, her life turns into a scene from one of her books. Yet as one of her biggest fans, investigator Ed Jackson, warns her: This isn't fiction. Real people die—and Grace could be next, for she's setting a trap for a killer more twisted than anything she could imagine. And not even Ed may be able to protect her from a rendezvous with lust and death."
As mentioned earlier, the film is based on  "Brazen Virtues" by Nora Roberts. Therefore we can expect the storyline to be somewhat similar to the source material.
As for the cast, Sam Page will play the detective alongside Milano. Other cast members include Malachi Weir, Barry W. Levy, Colleen Wheeler, Lossen Chambers, and Matthew Finland. Thus we can see that big names are involved in the film.
Brazen: Release Date and Trailer.
Brazen is set to premiere on Netflix on January 13, 2022. Watch the official trailer here:
We hope you have fun watching the film!