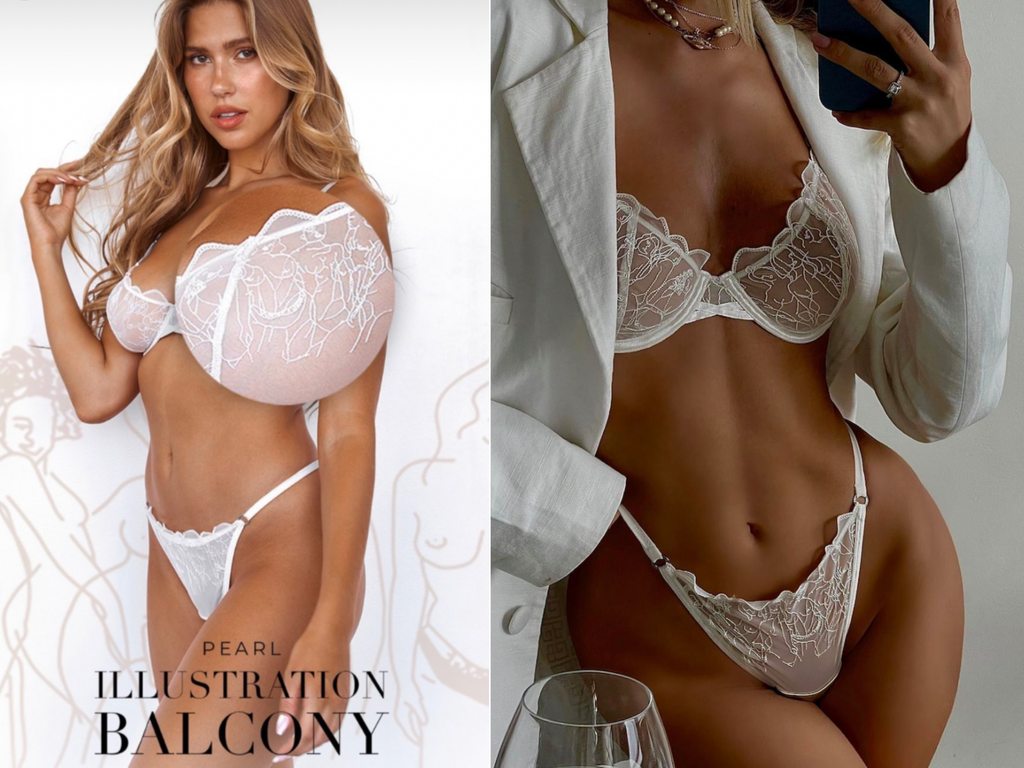 An advert for a bra has gone viral after an editing blunder left the model with one gigantic breast.
Lounge Underwear promoted their Pearl Illustration bra, which featured intricate lacing and had a design embroidered into it.
The image was intended to highlight the detailing on the garment but instead made the model's left breast appear a significant amount larger than the other, tickling many who saw it.
After a Twitter user posted a screenshot of the amusing edit, the ad went viral.
Twitter user @jennifergalttt captured the image and reposted it on Twitter, writing: "I thought this lassie on lounge underwear ads had one giant tit but obv it's so you can see the lace xx."
The post has been liked over 33,000 times with many poking fun at how it looks.
Sign up to our free Indy100 weekly newsletter The Viral Democracy
One person joked: "Another unrealistic body expectation for women."
Others made reference to the recent controversy involving rapper Nicki Minaj, in which she claimed that her cousin's friend in Trinidad experienced swollen testicles after a Covid-19 vaccine.
The claim has been disregarded by the CDC and Chris Witty, but it didn't stop people making fun of it.
One person wrote: "I think that's Nicki Minaj's wee sister after her Covid jab."
The brand itself appeared to take the error on the chin, writing on Twitter: "You thought your Monday was bad? Try coming into the office to discover you've gone viral for making a design boob-boo…."
The model in the picture, Kara Del Toro, told The New York Post: "I completely understand what Lounge was going for with this photo, trying to highlight the stitching/pattern on the bra, but maybe there could have been better placement for the 'enhanced' photo.
"That being said, I definitely had a good laugh when I was made abreast of the situation.
"No hard feelings on my end."